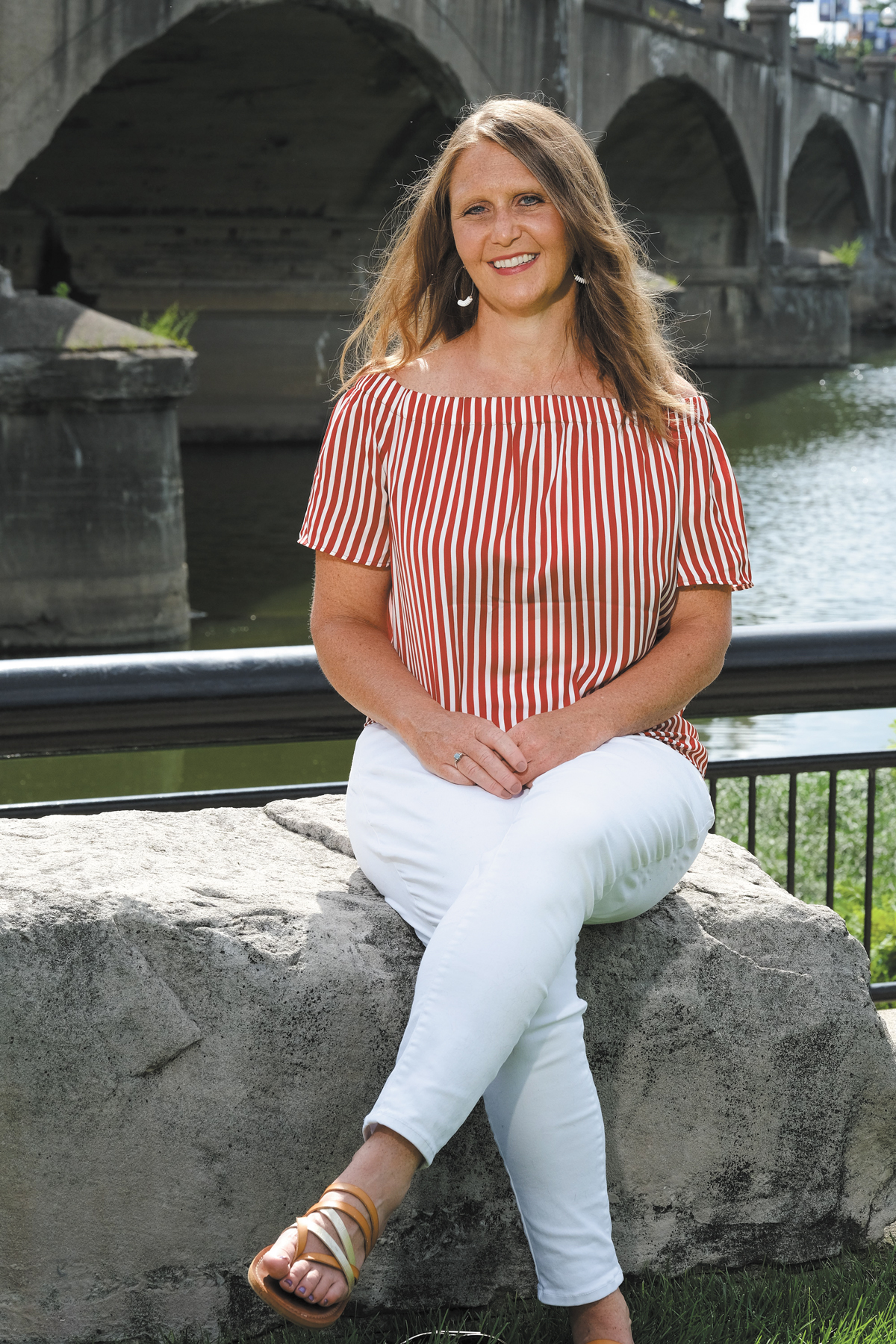 The White River Alliance—a 16-county consortium representing local governments, industry, utilities, universities, agriculture and the regional community—has a mission to improve and protect water quality in the larger Upper White River Region.
In 2018, the alliance launched the annual Indiana Water Summit as an apolitical forum to examine interests and issues that face the region's water supply.
This year's summit, scheduled for Aug. 12-13, has been converted into a virtual event because of the pandemic. More information on the event can be found here.
IBJ talked to Jill Hoffmann, the alliance's executive director for 13 years, about this year's summit.
Hoffmann, 45, got her career start as an aquatic biologist with the Indiana Department of Natural Resources. She also runs her own environmental services firm, Empower Results LLC, which she founded in Indianapolis in 2006.
What is the goal of this year's Indiana Water Summit?
The larger goal is to broaden the conversation so that all water-use sectors are participating in finding solutions that give us a more sustainable future. That sounds kind of lofty, but we're all connected—our drinking-water utilities, our industries, people who want to use water for recreation—it's all the same water. So we have to manage it together.
This year, going virtual, has been a challenge, so we've had to shorten the agenda. We're having our first-ever regional-planning forum in a half-day, on Aug. 12. In that, we'll try to advance conversations about creating regional water plans. And on Aug. 13, we've picked topics for the summit that try to find broader intersections between user groups.
What challenges are you running into because of the need to turn this into a virtual event?
A lot of times, our lives and our jobs sort of put us in kind of a silo, but when we're in-person at the summit, we actually can get a sense that we're connecting with other people and that we're building empathy and understanding between user groups. That's harder to do behind a screen.
Is there expected to be a hot-button issue at this year's event?
Part of the regional-planning forum includes the results of a supply-and-demand study that's being done in central Indiana. One of the team members will present the study and show what's been found in terms of how much demand for water we're facing in the future. That might be an eye-opener for people.
Another topic likely to draw a lot of interest is COVID and its impact. As we've seen, the food-supply chain was really disrupted. One of our speakers is from Coca-Cola. There will be a lot of interest in hearing from them about how they're building relationships with their supply chain and how they are working toward water-neutrality in their operations while keeping enough supply right now.
Is the state of water improving right now or getting worse in central Indiana?
We are seeing some really big and important improvements, particularly around our combined-sewer communities. The Deep Rock Tunnel Connector project in Indianapolis and all of the smaller combined sewer projects in other communities will have a positive impact. Sewer overflows have been the 800-pound gorilla in water-quality problems for a long time. So we are definitely making improvements in that area. The counter to that is that we continue to grow our population and our industries—and growth is good, but it comes with consequences. Managing storm water is going to be the next big challenge.•
Please enable JavaScript to view this content.