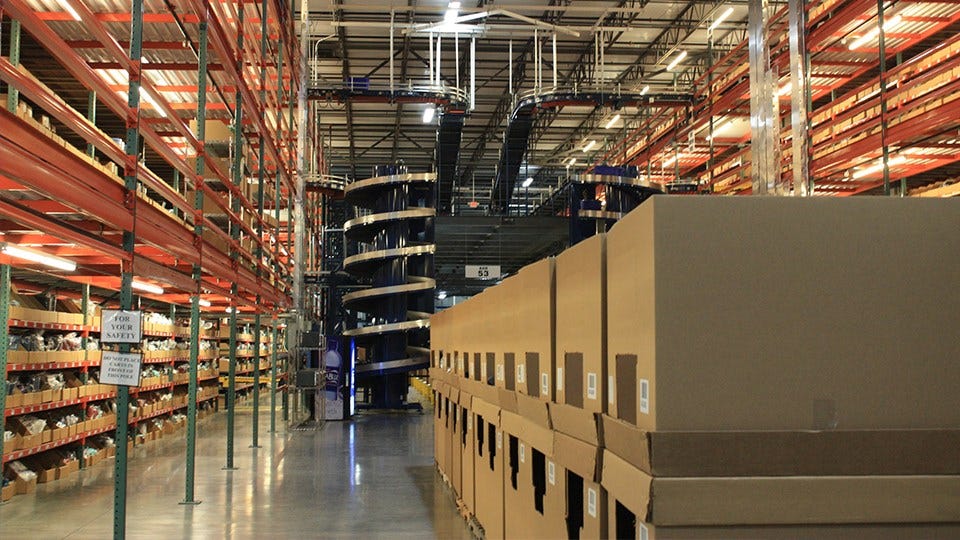 Pennsylvania-based Radial Inc. is looking to fill more than 500 seasonal positions at its e-commerce fulfillment center in Brownsburg, the company announced Tuesday
Radial, which fills online orders for dozens of retail brands, opened the 700,000-square-foot facility in 2019. It needs the temporary help to pick, sort, pack and ship an upcoming surge in holiday orders, but the number of available seasonal positions this year is significantly lower than in years past.
Last year, the company sought to fill 2,500 positions. In 2020, that number was 3,000, in addition to 1,800 sought in 2019.
"As a company, Radial has shifted its hiring approach this year to recruit labor closer to peak volume weeks, which resulted in a reduced need for headcount, despite continued high-level e-commerce demand," a Radial spokesperson said in an email. "Essentially, it is hiring people closer to the time volume hits so employees can come in when there are stronger hours and activity. In the past, Radial brought people on before the volume took off, so it is looking to maximize talent this year."
Radial said employees will have access to competitive hourly wages, overtime and holiday pay, and flexible work schedules.
The company also said it plans to offer opportunities to convert some of the entry-level positions into full-time roles for those interested in long-term employment.
A hiring event is scheduled for Nov. 8-10 at 8355 Rockville Road, Suite 10 Lower Level in Indianapolis. The event will run from 9 a.m. to 3 p.m. each day.
Please enable JavaScript to view this content.