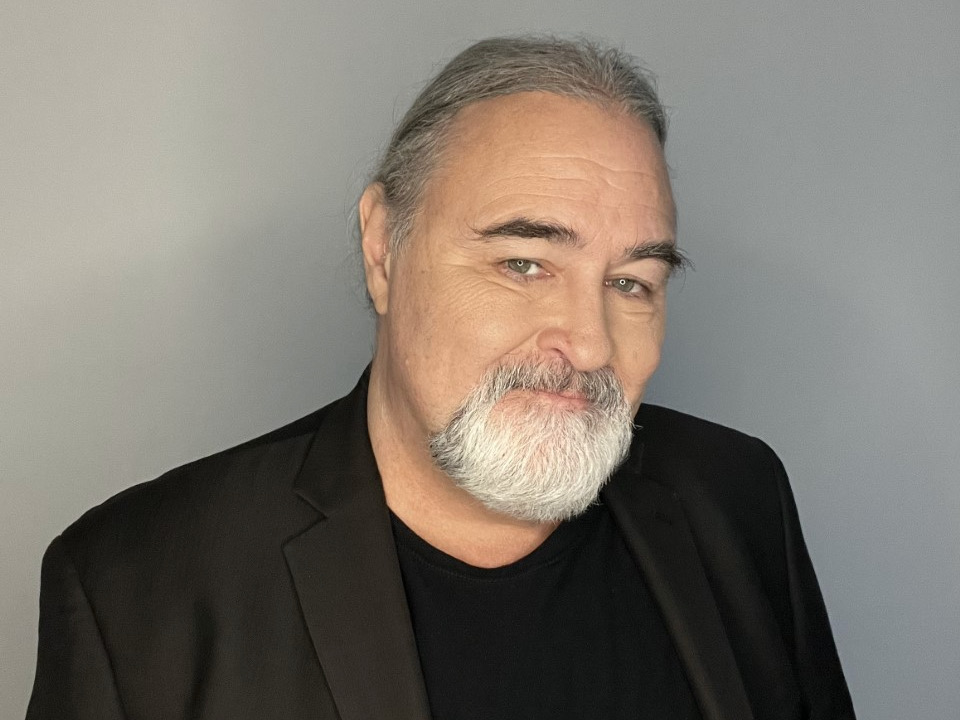 Fans of rock music in Indianapolis know Don Stuck as an on-air radio personality and as a guitarist who leads a band. Now he's turning heads by showing up on TV screens.
Stuck is heard introducing classic hits seven days a week on WFBQ-FM 94.7, the station where he's worked since 1990, but he moved to Chicago in 2019 to expand his responsibilities as a traffic and weather reporter.
His job with the Total Traffic & Weather Network puts the New Palestine native on the air in dozens of cities, and he also works as the on-call helicopter reporter for Chicago's NBC TV affiliate when primary reporter Mike Lorber takes the day off.
Stuck said he didn't move to Chicago to pursue acting. His wife, Natalia, received a work promotion around the same time he had a chance to move, so that's why they're in the Windy City.
But because he picked up a SAG-AFTRA union card as a requirement of being a broadcaster in Chicago, Stuck decided to explore on-camera work with fond memories of hosting scary movie and music video shows on Indianapolis TV stations.
About 18 months ago, he made a one-year commitment to see what progress he could make as a background actor—or an "extra" in pop culture jargon.
He describes applying online for background parts as the equivalent of wrapping his headshot around a brick and throwing it through windows.
But it's paying off for the rugged-looking, long-haired gentleman who's frequently slotted as a thug, mobster or preacher.
Stuck has made appearances on episodes of NBC's "Chicago PD" and "Chicago Med," and he broke into movie work by portraying a bookstore customer in "Invitation to a Murder." That film, starring "The O.C." cast member Mischa Barton and set in 1930s London, is set for release in 2023.
"I'm not the star of anything, not yet, but it's been really fun," he said. "Every single time I do one of these, I learn something."
Although he's not speaking on camera, Stuck recently booked his biggest gig to date.
He will portray James Morris Balagia, a Texas attorney who double-crossed his Colombian cocaine trafficking clients, in reenactment scenes for an episode of CNBC true-crime series "American Greed."
Although Stuck doesn't work with an agent, he's methodically building his reputation at Cinespace Chicago Film Studios' 60-acre campus of more than 30 soundstages.
"You show up on time, you do what you're told and you're not a problem," he said. "The word gets around and all of a sudden you're on the list."
Stuck will wrap up 2022 by playing a New Year's Eve show with the Don Stuck Band and special guest Duke Tumatoe & the Power Trio at the H.J. Ricks Centre For The Arts, 122 W. Main St., Greenfield. Tickets for the all-ages 8 p.m. show are $20 For more information, visit donstuck.com.
Looking back at his days in Indianapolis, Stuck recounts a hectic daily schedule he maintained for more than a year while flying a plane to report on traffic and also working a midnight shift at Q95. After wrapping up his radio show at 5 a.m., he flew from 6 to 9 a.m. After sleeping at home until 2 p.m., he flew from 3 to 6 p.m. He finally would sleep at home until returning to the radio at midnight.
"I had no idea what rest was like until I stopped doing that," he said.
Radio work, however, remains a dream job.
"When I was 21 years old and hearing Ace Cosby on the air at night, it's all I ever wanted to do," he said. "I'm not bored with it. I've never gotten tired of it."
In terms of acting, Stuck said he would love to be hired for something related to "Star Trek."
"They need scary-looking guys on 'Star Trek' all the time," he said with a laugh.
Please enable JavaScript to view this content.