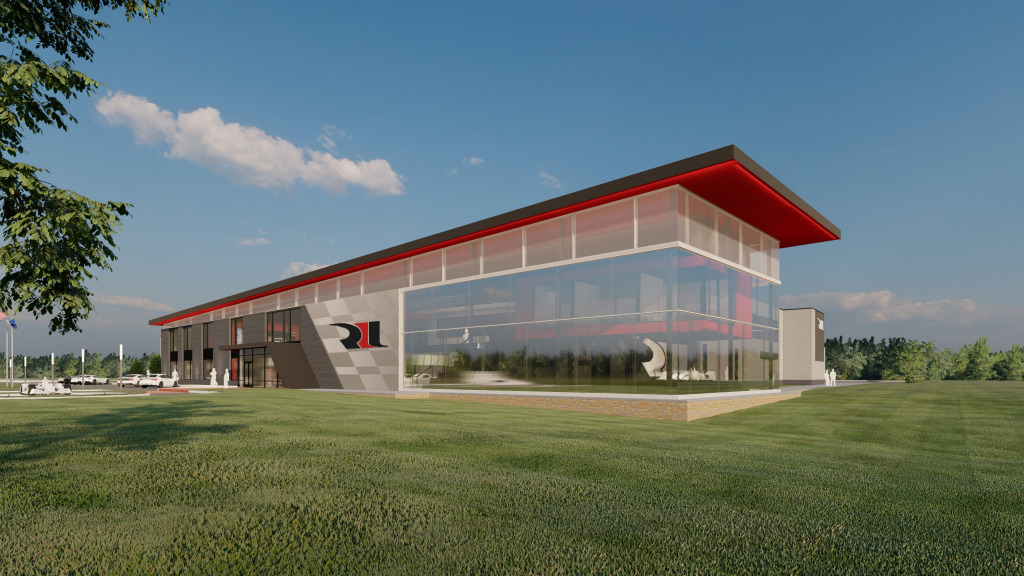 Rahal Letterman Lanigan Racing on Wednesday confirmed plans to establish a global headquarters in Zionsville.
The Brownsburg-based racing team said it plans to spend more than $20 million to build and equip a 100,000-square-foot facility at the northeast corner of Creek Way and 106th Street.
IBJ reported in March that RLL was working with Zionsville officials on a plan for a new headquarters.
The project will allow RLL to moves its its IndyCar operations in Brownsburg and its International Motor Sports Association operations in Hilliard, Ohio, to one 13-acre site in Zionsville's Creekside Corporate Park.
State and company officials said the project would create 73 jobs by the end of 2024, but they did not say whether those jobs would include employees moving from other sites.
The Indiana Economic Development Corp. is offering RLL up to $1.2 million in conditional tax credits, based on the job-creation plans. The company also stands to receive up to $300,000 in tax credits from the Hoosier Business Investment tax credit program and additional incentives from Zionsville.
The IEDC said RLL has 52 existing employees in Indiana, and any employees moving from Brownsburg would not be included in the new job commitments.
The project includes offices, event space, automotive research and development space, and room for light manufacturing operations.
Plans call for the building to be completed by 2022. Ground could be broken by the end of this year.
"We are very excited about this project, and excited about being in a park-like setting in Zionsville," said Bobby Rahal, co-owner of RLL, in written comments. "We feel that this building will make a statement about who we are at RLL and what our intentions are about the future. Having our entire organization based in the Indianapolis area, in Zionsville, is going to be a big plus for our organization."
In addition to three-time IndyCar champion and 1986 Indy 500 champion Rahal, RLL is owned by TV legend and Indianapolis native David Letterman and Mi-Jack Products co-owner Mike Lanigan.
Founded in 1992, RLL has 29 open-wheel victories to its credit, including the 2020 Indy 500 win by Takuma Sato.
Please enable JavaScript to view this content.