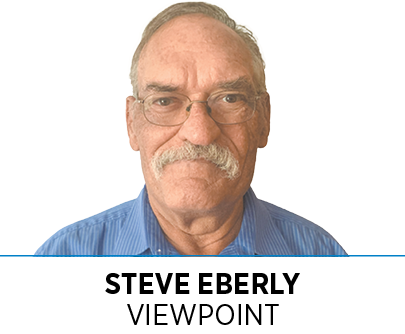 The Hoosier State is reaching a critical inflection point for the future of energy production, now that the cost of generating electricity with renewable sources has plummeted. Electricity generation from renewable energy sources now costs less than from natural gas or coal, according to a recent Ball State University study.
Indiana is still far behind on renewable energy. The state of Iowa, for example, generates over 40% of its electricity from renewables. In Indiana, we haven't even reached 10% from renewable sources. We've made some progress in the past decade, but we're not moving fast enough.
It's time for policymakers and Hoosiers all over our state to embrace a future built on reliable technologies that are now more affordable than ever. It will mean low-cost energy production, more Indiana jobs, and financial rewards for both communities and landowners.
There are 26 projects being explored or developed in Indiana right now, and we should embrace—not fight—this progress. Solar and wind projects generate real income for landowners and new sources of revenue for cities, towns and counties. And they reduce our state's dependence on more expensive energy sources.
Of course, a mix of fuel sources will always be needed. But it's obvious that renewables can help strengthen our economy and make substantial financial contributions to the counties and municipalities where wind and solar projects are on the drawing board.
Major manufacturing operations are buying more power from renewable sources, often seeking access to renewable energy when deciding on new or expanded corporate locations. Amazon has its wind farms in western Indiana. Not far from Muncie, in Randolph County, a solar farm is under consideration that would be 10 times larger than the solar energy facility at the Indianapolis International Airport. That new eastern Indiana solar farm would be capable of generating enough electricity to power every home in the county—three times over!
In northern Indiana, Northern Indiana Public Service Co. is in the process of adding 2,300 megawatts of solar, the largest planned renewable expansion of its kind in the country. Southern Indiana's Vectren Corp. plans to increase renewables use so that 60% of its future energy mix will come from wind, solar and battery storage.
Both liberals and conservatives see the benefits of renewables. According to a recent IU study examining preferences for renewable energy among different ideological groups (liberal, conservative and moderate), the broad consensus favored a future in which the nation primarily relied on renewable energy and used less fossil fuel.
In Lafayette, Purdue researchers crunched the numbers on adding just 500 megawatts of wind energy in 10 states. They determined that the eye-popping result of projects like that could mean $27 billion in total economic impact. Those are real dollars for landowners and local governments. Those are construction jobs to build new facilities, and maintenance jobs to keep solar panels going and wind turbines turning.
We've got a long way to go, but the trend is looking up as we diversify our energy-generation mix. I'm very excited about the potential for renewable energy in our state. The time has come to let the sun shine in (and the wind turbines turn)!•
__________
Eberly is executive director of Hoosiers for Renewables.
Please enable JavaScript to view this content.