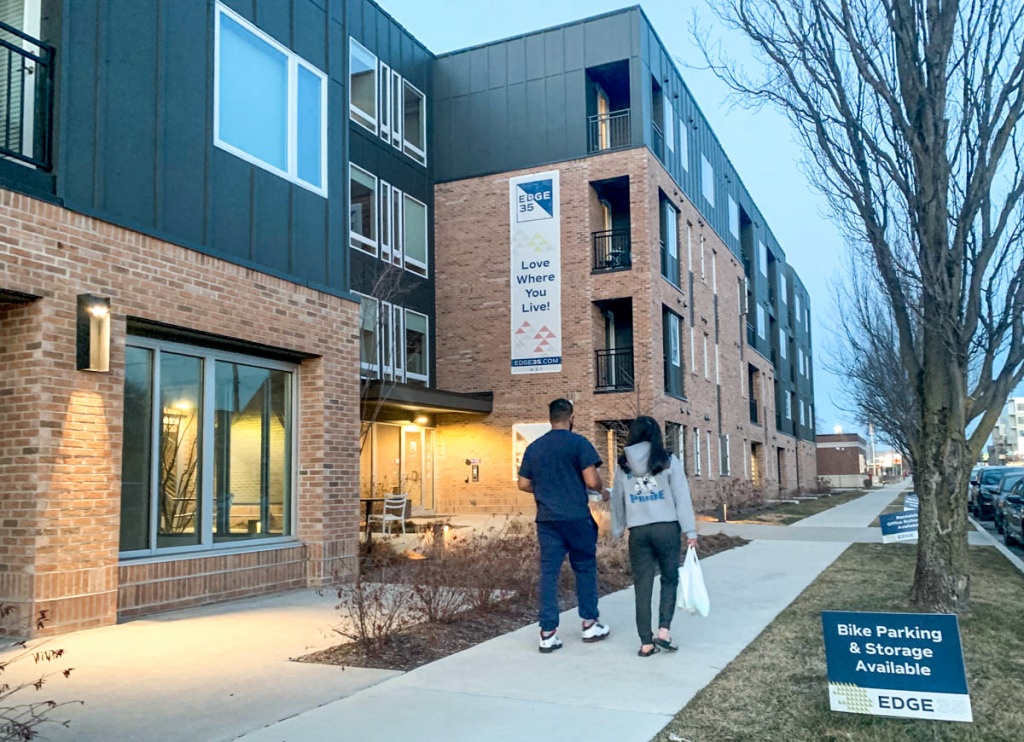 The average rent for an apartment in the Indianapolis metro area jumped 4.7% last year, as fears that the pandemic might wallop the multifamily industry never materialized—at least not in central Indiana.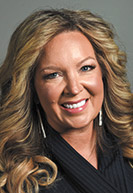 The average monthly price across the metro area grew to $940 in 2020, according to a Cushman & Wakefield market report. That's despite reluctance among apartment managers early in the pandemic to raise rents as unemployment spiked.
In fact, landlords worried not just that tenants wouldn't be able to stomach increases but that they might not be able to pay their rents at all as the pandemic wore on. But collections remained strong, said Hannah Ott, vice chair at Cushman & Wakefield, a real estate services firm.
"Nobody knew what to expect" when the pandemic hit in March, Ott said. "Everyone just sort of held their breath and waited for tenants to pay rent in April. And then we had great collections in April, then great collections in May and then June, July and it just continued on."
That wasn't true everywhere. In the most expensive markets in the country—places like San Francisco, New York and San Jose—rents in 2020 declined by double digits. Job losses in those high-cost areas sent workers packing, and even those who kept their jobs started taking advantage of remote work to move to cheaper locales, according to a December report from Yardi Matrix, a commercial real estate research and data firm.
"With most amenities in these urban areas closed, the desirability of living in an urban setting and paying high rents has been lost," Yardi said in the report.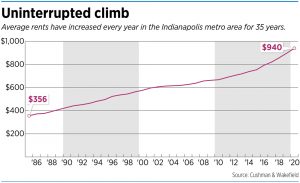 But multifamily markets in lower-cost cities in the Midwest and the South remained stable, with rents increasing in some, including Indianapolis. In fact, Yardi reported that nearly half of the nation's 30 largest markets finished the year with flat or positive year-over-year rent growth.
Yardi predicts rental costs will continue to grow in 2021 in those metro areas with low to moderate housing costs.
For Indianapolis, Yardi projects rents will jump another 4.4%—the highest increase it is forecasting among major U.S. metros.
So why the price hikes here? Ott said it's in part because rents were already fairly low.
"You're allocating a much smaller percentage of your income to rent in Indiana," she said. "In some places, you spend 30% of your income to pay your rent. Here, it's more like 18%."
The median price of a two-bedroom apartment in Indianapolis was $1,010 in February, just below the national median of $1,101, according to Apartment List, which lists and researches apartments.
The median price of a two-bedroom apartment in Atlanta was $1,200; in Miami, it was $1,640; and in San Francisco, it was $2,320, according to Apartment List.
"So there's bandwidth" in Indianapolis, Ott said, both for rent increases and to adjust when someone in the household loses a job or takes a pay cut. "We have a lot of things stacked in our favor here."
West-side increase highest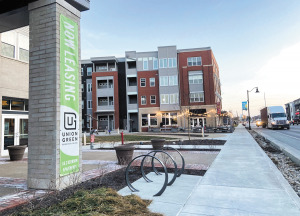 Rents grew the most on the west side of the Indianapolis area, according to the Cushman & Wakefield report, with costs up 6.5% over 2019. But apartments there—at an average of $866 a month—are still a bargain compared with much of the metro area. The average rent is $1,263 downtown and $1,019 on the north side, the report said.
The increasing costs on the west side come as developers have opened higher-end projects in Avon and Brownsburg.
The Arbuckle, a $40 million mixed-use project developed by Flaherty & Collins in Brownsburg, includes 210 luxury apartments and town houses. It opened in fall 2019 and was nearing stabilization—a term used when a project is roughly 85% occupied—when the pandemic hit.
That caused "a little bit of a hiccup for a couple of months," said Deron Kintner, general counsel for Flaherty & Collins. "It was mainly just people not getting out—and they just weren't going to be making any big decisions while things were so uncertain."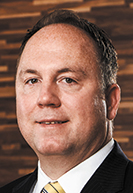 But within a few weeks—as the job market began to stabilize and people adjusted to a "new normal"—leasing picked back up, Kintner said.
And there appears to be more room for growth on the west side. The occupancy rate there is 95.5%, the highest in the region, signaling there's more demand than supply.
Demand is weakest downtown, where occupancy dropped to 87% in 2020, down from the low 90s the past few years.
That's no surprise. As offices closed, sending employees home to work remotely, downtown essentially shuttered for much of the year. There was no mass exodus from downtown apartments, but demand decreased.
IBJ reported in January that new apartment buildings that had been in high demand before the pandemic last year began offering incentives—breaks on rent, reduced-cost parking and other concessions—to lure new tenants or re-sign existing ones.
"The bottom didn't fall out, but occupancy fell, which will impact rents," Kintner said.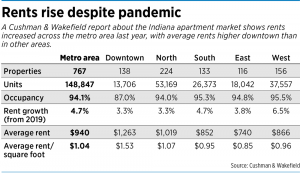 Some dip in occupancy was likely coming, anyway, as the supply of units downtown continues to increase. More than 1,600 apartments came online downtown in 2019 and 2020—a 13% increase over two years, according to Cushman & Wakefield. Another 680 apartments are expected to open this year and nearly 1,000 in 2022.
Flaherty & Collins owns 360 Market Square, a $120 million, 27-story apartment building that opened in 2018 on part of the former Market Square Arena site.
"As other properties in the downtown started offering concessions, that eventually caught up to 360," Kintner said. "We had to give some concessions; we weren't immune to that."
'Bullish' on downtown
But Flaherty & Collins isn't giving up on downtown.
"We're bullish," Kintner said. "We'll never stop being bullish on downtown and urban developments. That is what we believe people will still be drawn to in big numbers."
He expects the downtown apartment market to have fully recovered by 2022, thanks in part to the vaccine rollout that is expected to begin bringing workers and events—like this month's NCAA Tournament—back downtown.
But Ott said she expects to see some of the biggest multifamily market growth occur on the south side, particularly in and around Greenwood.
"The south side of Indianapolis has been underserved from a new construction standpoint for many years," she said. "But that's changing."
The Verge Luxury Flats, a 180-unit project developed by Greenwood-based The Garrett Co., opened in September near Emerson Avenue and County Line Road. Two more high-end apartment projects are planned for Greenwood as well.
The south side's occupancy rate tops 95% as well, meaning demand for new units is likely high.•
Please enable JavaScript to view this content.