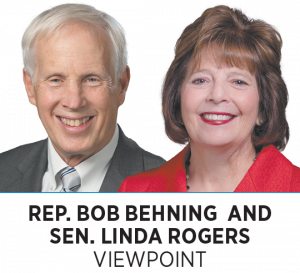 It's no secret that IPS faces significant challenges that are putting the future of the district at risk, and school buildings are just one piece of that puzzle. Those challenges will continue to grow as enrollment in schools directly run by IPS continues to decline.
We must keep students at the center of this conversation. By partnering with autonomous schools, IPS has achieved success for students living within its district boundaries—especially Black, Hispanic, low-income, English-language learners and special education students.
Autonomous schools are public charter schools or innovation schools not directly run by a school district. It's time for IPS to embrace this opportunity for ongoing and meaningful partnership while also demonstrating its commitment to valuing all students equally by funding them all equitably. IPS and its board should reconsider their position on unused buildings and ensure these buildings can continue to be used to educate students within the community.
Public charter schools in Indianapolis are achieving academic success despite receiving 43% less funding per student than traditional public schools do. In Indiana, public charter schools do not receive property tax dollars to help pay for facilities costs.
To level the playing field for these schools, which are primarily in low-income, urban areas, the Indiana General Assembly enacted the "$1 law" in 2011. This law gives public charter schools access to district buildings that are no longer being used for student instruction. These buildings were paid for by taxpayer dollars for K-12 public education, and that should remain their function—especially when public charter schools are successfully closing achievement gaps.
During the 2022-2023 school year, just under 48,000 students who live within the Indianapolis Public Schools district boundaries chose a state-funded educational option. Of those, fewer than 19,000 chose to attend an IPS traditional public school—compared with 32,000 students 10 years ago. The other 29,000 students used a state-funded school choice option by attending a public charter school, a traditional public school outside IPS' district, or a nonpublic school through the choice scholarship program.
Students who reside within the IPS district boundaries benefit from having access to robust school-choice options, including schools that partner with IPS as innovation schools and public charter schools. The most recent study from Stanford University's Center for Research on Education Outcomes—also known as CREDO—found that students who attend public charter schools in Indianapolis experience significantly more academic growth than do their peers in IPS traditional public schools.
This study is important because Black, Hispanic, low-income, English-language learners and special education students who attend Indianapolis public charter schools achieve greater learning gains than do their peers across the state.
Nearly 80% of students who attend autonomous schools inside IPS district boundaries are students of color. At more than 50%, nearly twice as many Black students attend autonomous public schools as attend traditional public schools directly run by IPS.
The IPS Board of Commissioners recently filed a lawsuit against the state of Indiana claiming the district is now exempt from the $1 law as a result of an update to the statute. While a recent update to the law does provide for a potential exemption, it will apply only when a district distributes a proportional share of referenda dollars to all the public charter schools operating within the district's boundaries. We urge IPS and its governing body to reconsider their position on the unused building and allow the buildings to be used to educate the community's children.•
__________
Rep. Bob Behning represents House District 91, and Sen. Linda Rogers represents Senate District 11.
Please enable JavaScript to view this content.