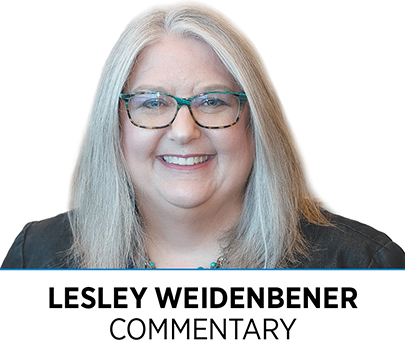 Next week, the entire IBJ staff will return to the office for the first time since leaving in March 2020.
Our space on the third floor of the IPL—oops, I mean, AES Indiana—building has not been idle that entire time. A few people have worked in the office throughout the pandemic. A handful have come in every week to produce the paper—although much of the work has been done remotely. And others have been wandering in now and then since we officially switched to "voluntary" work-from-home status last summer.
But the vast majority of our employees have worked primarily from home for more than a year.
I am ridiculously eager to have everyone back. I miss the collaboration that comes with quick meetings to address a sudden problem or opportunity. I miss the moments when one reporter overhears a snippet of another reporter's interview or conversation and makes a connection that is helpful to getting a story. Frankly, I miss having people to go to lunch with.
But I know that not everyone on the staff is so eager to return. I understand that some are concerned about the safety of returning to the office. Others are probably suffering some social anxiety after so much time alone.
And of course, a number of our employees have simply loved the flexibility and independence that has come with working at home, with no commute to eat up hours of their week or co-workers to disrupt their days.
So, although the majority of our staff members are returning to the office with new flexibility in their schedules, some are coming back reluctantly.
That presents a challenge for me, because I am so excited to have the team back. It would be easy to be oblivious—maybe even disrespectful—of the emotions and anxieties others are dealing with as they return.
But I worked this week on a story for the Impact Indiana section of this edition that has had me thinking a lot about what some of the IBJ employees are likely going through. The story (on page 15A) is about the steps companies are taking to address mental wellness among employees. I talked with leaders who are implementing new programs and having intentional conversations with workers to check in on how they're doing.
I studied data about the impacts the pandemic has had on employees—people who aren't sleeping, who report feeling burned out, who are drinking more and whose anxiety has grown as they've dealt with the past 15 months of uncertainty.
Working on the story has put me in a more appropriate frame of mind as IBJ employees return to the office. I remain enthusiastic about their return, but I want to be cognizant of their needs, frustrations or anxieties as they rejoin a newsroom that is probably going to feel foreign after so much time.
I hope it won't take long for most to be comfortable again. But I recognize that might not be the case for everyone, and I'm going to try to be as present, helpful and flexible as I can be during this transition.
If you and your co-workers are returning to the office—or maybe adjusting to a new kind of workplace—I encourage you to be on alert, as well, for signs that someone isn't coping well or needs a little help. The latter might just be a kind word or conversation, but it might also be a referral to a professional. The key is to listen and act.•
__________
Weidenbener is editor of IBJ. She can be reached at lweidenbener@ibj.com.
Please enable JavaScript to view this content.