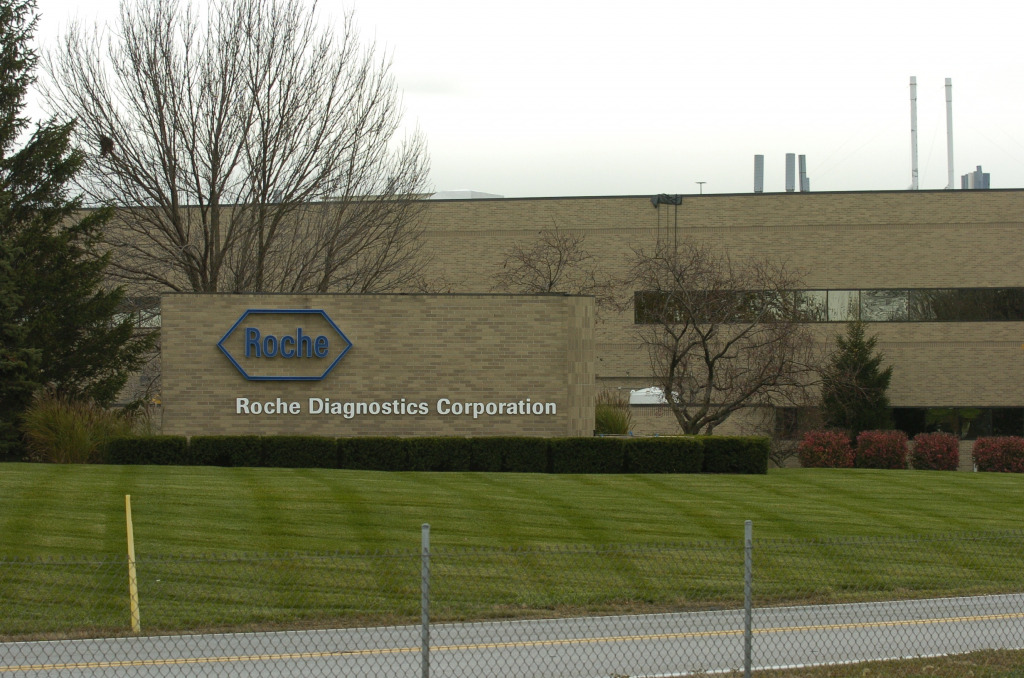 The U.S. Department of Defense has awarded a $340 million contract to Roche Diagnostics in Indianapolis that calls for the production of COVID-19 rapid antigen tests for the U.S. government.
Work will be performed in Indianapolis, the department said in a Friday posting. The project has an estimated completion date of March 14.
The contract is being funded by American Rescue Plan Act funds and is being overseen by U.S. Army Contracting Command, Aberdeen Proving Ground in Maryland.
The contract is part of the U.S. government's effort to double its procurement of rapid COVID-19 tests to be delivered for free to Americans through a forthcoming federal website, as White House officials seek to respond to criticism over shortages and long lines for tests. The initial order was for 500 million at-home testing kits and that has been doubled to one billion.
The initial batch of test kits should be available later this week when the administration launches a website where Americans can request the free tests. The rest of the tests will be delivered over the coming months.
About 3,000 people work on the Roche Diagnostics' large campus at 9115 Hague Road on the northeast side of Indianapolis, and another 1,500 people work elsewhere across the region. The campus is the North American diagnostics headquarters of Swiss pharmaceutical giant Roche Inc.
The Associated Press contributed to this report.
Please enable JavaScript to view this content.