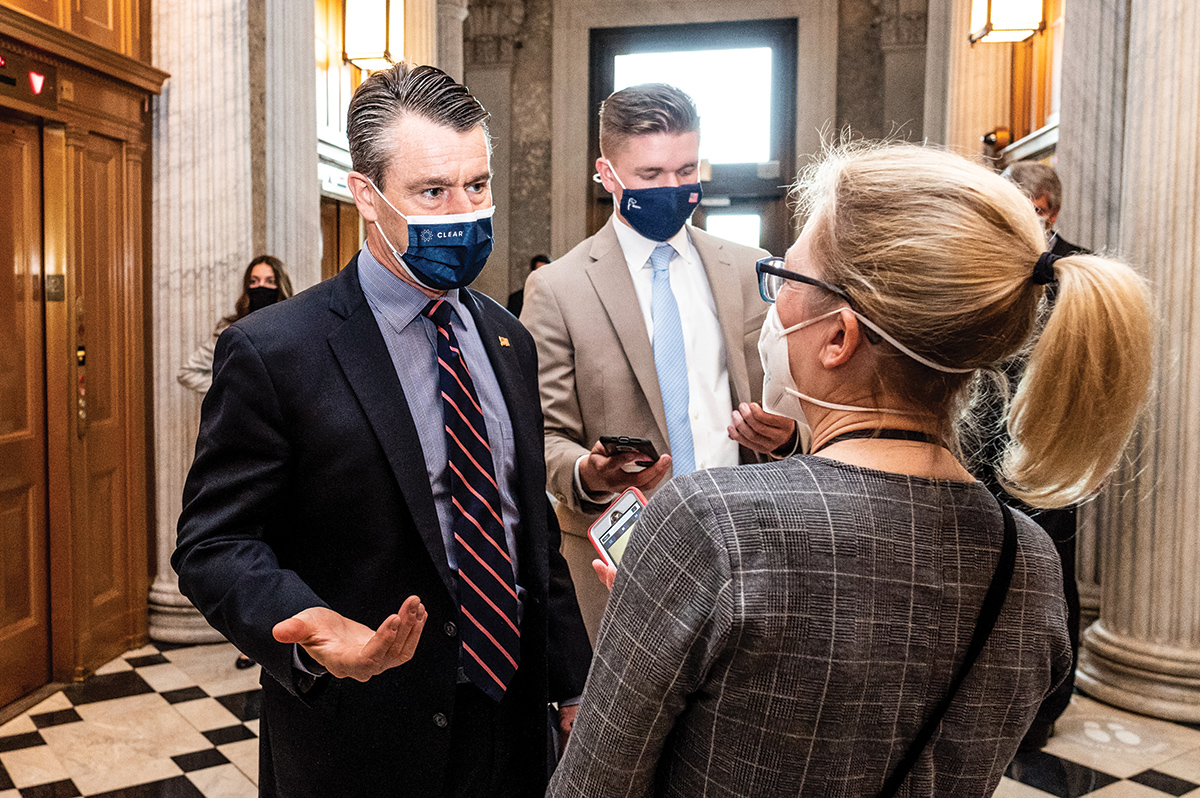 State government and business leaders are already preparing to bid to host one of the regional tech hubs that would be created by the U.S. Innovation and Competition Act—even though the bill has yet to pass.
The $250 billion plan backed by Sens. Todd Young, R-Ind., and Senate Majority Leader Chuck Schumer, D-New York, is scheduled for a vote on June 8.
The bill, formerly known as the Endless Frontier Act, is meant to help the nation level the playing field with countries like Japan, China and Korea in tech-heavy sectors like advanced manufacturing, biosciences, robotics and engineering.
But it's also meant to level the playing field within the United States, by giving an economic boost to communities in flyover states like Indiana that have seen less tech investment than coastal cities, including San Francisco, Boston and Seattle.
In addition to reconfiguring the National Science Foundation to be more tech-focused, the bill includes $9.5 billion to create at least 10 and as many as 18 university-based Innovation Centers across the country. The hubs are expected to specialize in certain types of technology or industries and harness the power of universities, private industry and government to expand research and economic development.
Young said his office has already been giving Indiana officials—including the Indiana Economic Development Corp., universities and industry organizations—"a high-level education conceptually" about the legislation so they are ready to pitch when the time is right.
"One of the advantages of being the author of this legislation—I say this unapologetically and without any guardedness—is, we have a running start," Young told IBJ.
A hub "means the attraction of venture capital around [Indiana] universities, the spinoff of new startup companies, the relocation of existing companies into Indiana or the startup of new companies that find promise in some of the technological developments that might occur in Indiana on account of this federal investment," he said.
If the U.S. Innovation and Competition Act becomes law, most states are expected to bid for a tech hub by creating partnerships composed of universities, state entities, not-for-profits and private businesses.
So, the IEDC has already started brainstorming ways to make its bid stand out.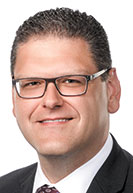 Dave Roberts, the agency's chief innovation officer, said the state began discussions last summer, when the Endless Frontier Act was introduced in the then-Republican controlled Senate. He said Gov. Eric Holcomb is generally supportive of the legislation.
Those discussions have led the IEDC to set "up a plan to go after some of these opportunities," including coordinating with partners in the public and private sectors that could be involved in such a bid.
IEDC officials say they expect all of the state's research universities to be part of a bid—and non-research universities could be part of the effort as well. Groups including the Central Indiana Corporate Partnership, the parent of industry-advocacy organizations Biocrossroads, Conexus, TechPoint and Energy Systems Network, will likely participate as well.
Roberts said the Naval Surface Warfare Center in Martin County is also intersted in being part of a partnership.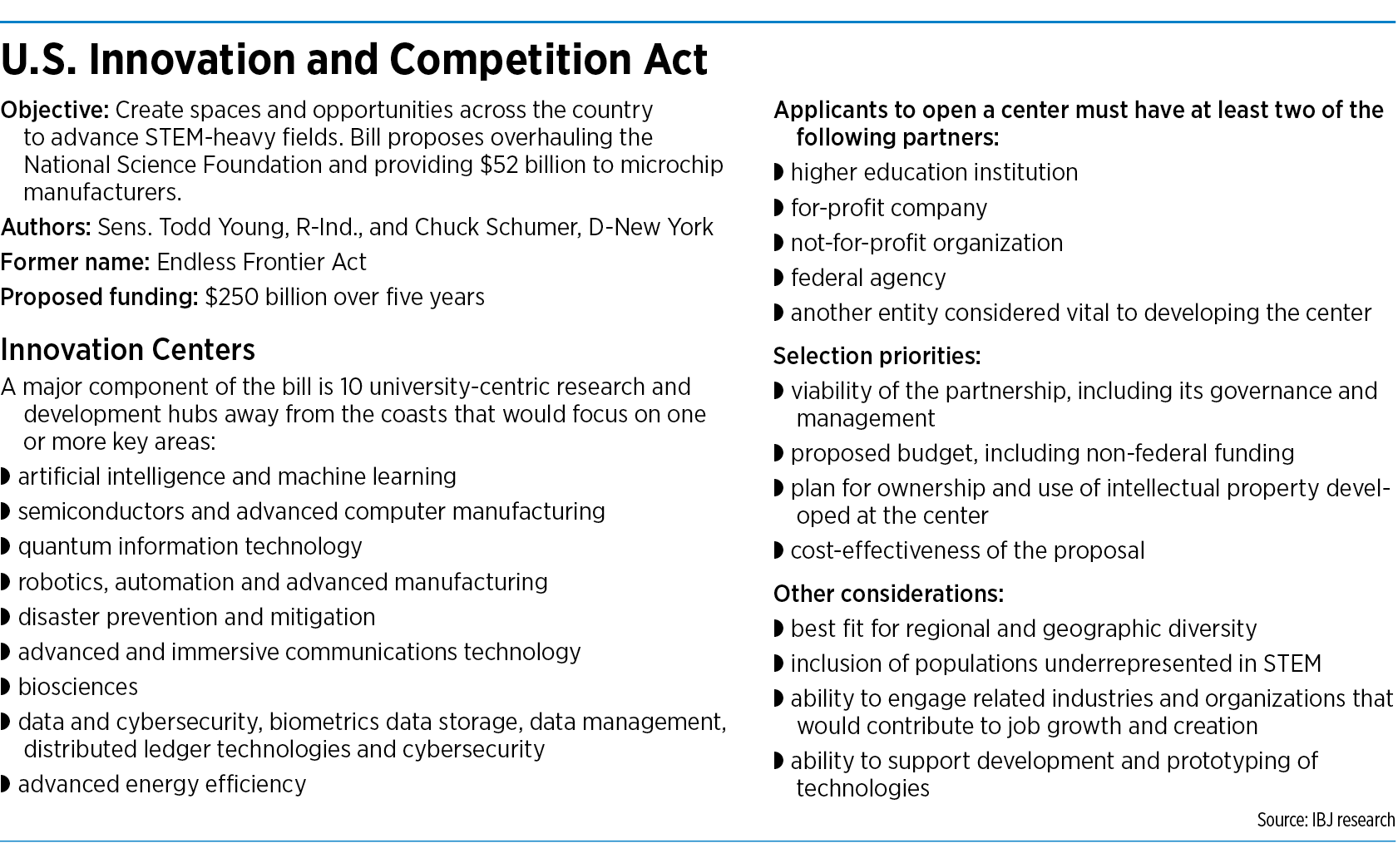 Unified effort
One goal will be determining in what areas the state excels enough to win a hub.
"I think we definitely need to highlight our strengths as we go through this process, but also be candid and honest with ourselves—because there's going to be a difference between being good at something and being globally elite at something," Roberts said.
The Indiana bid will likely focus on more than one of the 10 areas outlined in the bill, he said, such as life sciences, manufacturing and artificial intelligence. The state has also seen growth in its semiconductor and computer sciences industry in recent years.
"This funding is not intended to continue to do the same thing that we've been doing—it's to take the things that we've been doing and put a fine point and a lot of weight behind them," he said.
Regardless of the focal area, Roberts said, the state will submit a single bid with an extensive list of partners, rather than a splintered approach that offers different bids for various parts of the state.
"There will be a unified initiative and effort," he said. "We're going to continue to work together as a team."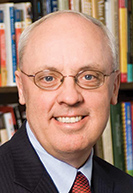 John Graham, a former dean and current professor in the Indiana University O'Neill School of Public and Environmental Affairs, said the legislation creates opportunities for schools with strong engineering programs and connections to innovation-focused districts.
Purdue University, for example, is using its 400-acre Discovery Park to give students real-world experience in quantum sciences, advanced manufacturing and computer sciences. And the burgeoning 16 Tech campus sits just blocks from IUPUI.
Graham said that, regardless of its location, an innovation hub would "make it easier for Indiana to attract innovative startups and the supply chains supporting those companies." He added that the hubs could be considered critical for the future of manufacturing and biomedical sciences in the state.
The process
Although the legislation has not been finalized, the hubs are expected to be chosen through a competition overseen by the U.S. Department of Commerce, which would consider a litany of factors, including areas of focus and any matching funds from bid partners.
Graham projects that states and private-industry partners will have to collectively invest $50 billion to make the hubs successful.
The Commerce Department is also expected to consider how a bid would address intellectual property concerns—something Young has highlighted as a major concern, particularly as it relates to China.
"The American people … understand that China is stealing our intellectual property; they're violating universal values and human rights that our country has always held dear," he said. "And they are quite intentionally trying to surpass the United States economically, and they have designs on militarily, one day, being an equal power or even surpassing the power of the United States. So, working through our partners and allies on an initiative like [this], we can avoid that future."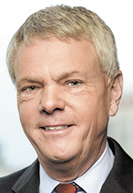 Central Indiana Corporate Partnership CEO David Johnson said Indiana is an obvious pick for a tech hub, given its university system and the prominent companies that call the state home, including Eli Lilly and Co., Elanco Animal Health and Roche Diagnostics.
"We have a shot at being one of those growth centers, if we have a chance to compete for it," Johnson said. "It will be a competitive process and there are no sure things, but Sen. Young has made no bones about it: He believes that we would be competitive in a program like that.
"He certainly is spending the time and the effort, in part, because he's a believer … in Indiana's strengths that would be served by the legislation," he said.
Johnson said Midwestern states that land hubs will have an opportunity to showcase their existing talent as well as attract workers from other parts of the country.
"There's a lot of talent around the United States that doesn't live in the seven or eight major tech cities, and we're crazy as a country not to take advantage of that—not only from a competitiveness standpoint but from an overall economic-growth standpoint," he said. "We're going to end up having a Heartland that's hollowed out if all the innovation activity is only happening on the coasts."
Vote coming soon
The Senate was expected to vote on the amended U.S. Innovation and Competition Act last month but delayed the vote until June 8. If it passes, the bill still needs approval from the U.S. House.
Roberts said the IEDC and other state leaders will continue to follow the legislation as they look for additional partners to create a bid.
He said that, even if Indiana isn't picked for a hub, the state could still be involved in supportive efforts for a hub elsewhere in the Midwest, such as Ohio, Michigan or Illinois. In fact, the bill includes billions of dollars in funding for universities and tech-related programs outside the hub.
"Hosting a hub is sort of like the Holy Grail that we're all shooting for, but there will be opportunities also to partner with other states in the region if there were an outcome where the hub was hosted" elsewhere, he said.
But, he added, "I'm just confident that that's not going to be the outcome."•
Please enable JavaScript to view this content.