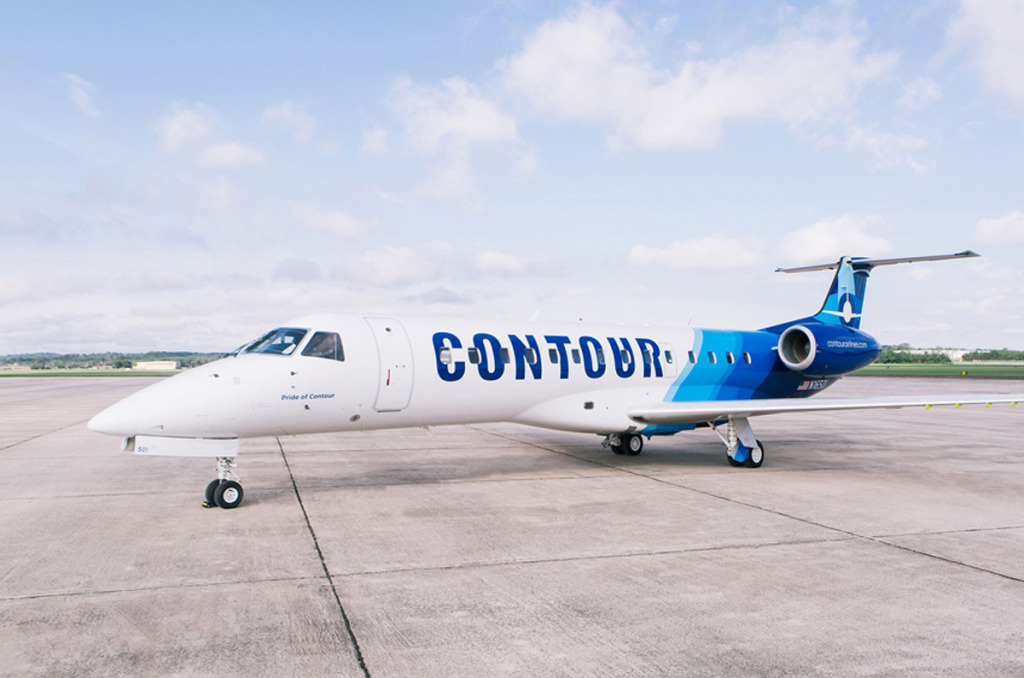 Regional carrier Contour Airlines said Wednesday will relaunch plans to add three new non-stop flights to drive-time markets near Indianapolis—nearly a year and a half after its plans were derailed by the pandemic.
Smyrna, Tennessee-based Contour said it will have nonstop routes to Milwaukee, Nashville and Pittsburgh starting Oct. 12. It's the only airline expected to serve those particular markets with nonstop flights and will do so year-round, airport and company officials said.
The company initially said in February 2020 it would launch flights by that June, as well as establish an aircraft base at Indianapolis International Airport by the end of 2023, but all of those plans were sidelined just weeks later by the coronavirus pandemic.
"We just wanted to make sure that we waited for the right moment to bring the service back," said Matt Chaifetz, CEO of Contour. "We've seen a tremendous return in demand, and I believe the timing of the launch of service, in October, will coincide with even more people returning to the office environment, so we expect further upticks in business travel."
In fact, the airline selected its initial markets from a list of eight that also included locations like Raleigh, N.C.; Memphis; Kansas City, Missouri; and Cleveland. Contour withdrew considerations for service to St. Louis after Southwest announced an identical route last year, which is set to start in November.
Instead, Contour is focusing on markets within a long drive of Indianapolis that might be less appealing for customers looking to travel within the region.
Marsha Stone, senior director of commercial enterprise, said the deal with Contour marks a significant step for the airport as it tries to fill the needs of those customers.
"We needed to find the right carrier with the right aircraft and the availability to make that work, so we're excited about this new offering," she said.
Contour will serve the Indianapolis market with a fleet of 30-seat ERJ-135/145 aircraft, including two permanently housed in Indianapolis. Fares for the airline generally run below $300, Chaifetz said.
The Indiana Economic Development Corp. offered Corporate Flight Management Inc., which does business as Contour Airlines, up to $1.5 million in the form of a "minimum revenue guarantee." As an inducement for Contour to launch and maintain its flights, the state has agreed to provide up to $1.5 million if Contour doesn't meet certain revenue goals.
Conversations with the IEDC and the airport about jumpstarting service in Indianapolis resumed about midway through 2020, said Chaifetz.
It was not immediately clear whether Contour plans to move ahead with establishing a base at the airport. Contour does plan to create more than 20 jobs to support its Indy operations.
Contour, founded in 2016, employed 380 people in 2020, with service in 18 cities in the United States.
With the addition of the flights, Indianapolis International will offer 47 non-stop flights by the end of the year, including more than one dozen seasonal locations.
Please enable JavaScript to view this content.