Across Indiana's rural landscape, a new cash crop is emerging: solar energy.
Thousands of acres of farmland are being developed or eyed for massive solar farms that would install hundreds of thousands of solar panels as far as the eye can see. And not everyone is pleased.
One of the nation's largest solar complexes is planned for Pulaski County in northern Indiana. The $1 billion development would encompass 4,500 acres and generate enough electricity to power 80,000 homes, more power than all the existing solar systems in the state combined.
Large solar farms also are coming to the agricultural fringes of the Indianapolis area. Shelby County has approved a 1,900-acre installation and is awaiting a proposal for at least one more. Boone County is being scouted for a 1,400-acre solar array just north of Zionsville.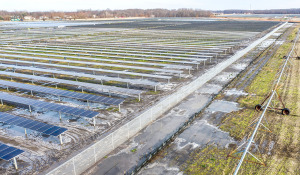 In all, at least 15 Indiana solar farms of 1,000 acres or more are slated to go online by 2024, with several more encompassing hundreds of acres also in the works.
But amid the tranquil fields of corn and soybeans, ferocious battles are raging over some of the enormous projects. Neighbor is often pitted against neighbor, which sometimes results in lawsuits and conflict-of-interest allegations against local government officials.
It's a clash over whether rural solar farms are a way to help save the environment and boost the rural economy or an unnecessary money grab that threatens prime farmland and food production with an unsightly array of solar clutter.
A powerful combination of factors is coming together to push industrial-size solar development to the fore:
◗ At least four Indiana electric utilities have announced plans to close coal-fired plants soon and are looking for renewable-energy sources to replace that capacity. Indianapolis Power & Light Co. is among them, with plans to retire two of its four coal-burning units in Petersburg by 2023.
◗ Several large companies are demanding more solar energy as they pledge to become carbon-neutral in the next 20 to 30 years to show their commitment to battling the climate crisis. Amazon, with its six warehouses across Indiana, has committed to going carbon-neutral by 2040.
◗ Some solar companies were scrambling to take advantage of federal tax credits that were scheduled to be phased down next year. However, the COVID relief package passed by Congress this week extends the 26% tax deduction for solar installation construction costs for two more years before the phase-out begins.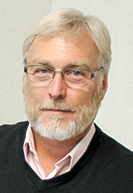 ◗ Perhaps most important, investment in solar-plant construction is now a smarter bet than outlays for a new coal-burning power facility, experts say.
"It's the levelized cost of energy, meaning the total amount of energy that an asset can produce over its lifetime divided by total cost of installation and maintenance and disposal," said Peter Schubert, director of the Richard G. Lugar Center for Renewable Energy at Indiana University. "The range for solar is now lower than the new installation of coal-fired power plants."
Chicago-based Invenergy LLC, which is planning four large solar installations in Indiana, says demand is robust.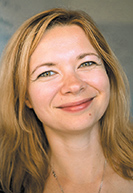 "Solar energy is growing quickly due to declining costs, improvements in technology, and increased demand from across the private and public sectors for clean, reliable electricity," said Katya Samoteskul, project developer for Invenergy.
Solar installations also hold the promise of boosting the property tax base for pinched county governments and providing significantly more revenue for landowners who decide to lease their land to solar developers.
Solar companies pay anywhere from $800 to $1,100 per acre per year to lease farmland in Indiana. That compares with the $200 an acre many landowners receive to rent their land to farmers.
Still, opposition is rising among some farmers and landowners as they fight to protect prime farmland for crop production and worry about solar farms' long-term effects on home values, topsoil, drainage and water quality throughout a solar array's 35-year lifespan.
A question of ethics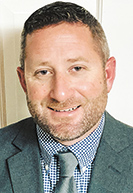 The fight has become particularly fierce in Shelby County, where one solar installation has been approved and at least one more appears to be on the way.
Opponents of the second Shelby County site in the tiny crossroads community of Bengal point to the first one approved near Morristown as an object lesson on what can happen when "mysterious" maneuvers and alleged conflicts of interest aren't strongly and publicly questioned.
Kyle Barlow, a fourth-generation farmer and one of the leading opponents, said ethical lapses led to the county's approval of New York-based Ranger Power's 1,900-acre Speedway Solar project near Morristown in March 2019.
In the year leading up to the project's approval, Barlow questions why county officials:
◗ Allowed a county councilman on the Plan Commission to vote for the solar ordinance that set the stage for the councilman's brother and father to lease land to Ranger Power for the project.
◗ Removed a member of the Board of Zoning Appeals whose pivotal vote initially blocked the project. She was replaced with a member who would later vote to approve the project.
◗ Kept the attorney for the Plan Commission and Board of Zoning Appeals on board while his brother, also an attorney, represented Ranger Power before the BZA.
"It's like they did everything they could to stack the deck," Barlow said, "and we're not going to let it happen again."
County officials strongly deny any ethical breaches. "There was no conspiracy," said Shelby County Council President Tony Titus.
Shelby County Councilman Terry Smith, who acknowledged that his father and brother agreed to lease land to Ranger Power, said he consulted with plan commission attorney Mark McNeely to make sure his vote on the solar ordinance was "above board." Smith noted that he abstained from voting on a tax abatement granted to Ranger Power because it applied only to the Ranger Power project, unlike the solar ordinance that would apply to any solar project in the county.
Ann Sipes said it's evident that she was removed from the Board of Zoning Appeals because some county council members didn't like that she voted against the Ranger Power project. However, she said, no council member ever directly notified her of her removal or offered an explanation as to why her 14-year tenure abruptly came to an end. The only reason cited by Titus and Smith in interviews with IBJ is that no one on the seven-member county council nominated Sipes for reappointment.
Sipes' removal was part of the basis for a lawsuit filed in 2019 by Morristown landowner Nathan Nigh, who sought to have the BZA's approval of the Ranger Power project overturned. A Decatur County judge ruled against Nigh. His attorney prepared an appeal, but the case was settled out of court in March.
McNeely, the Plan Commission and BZA attorney, said Barlow and other opponents who allege ethical lapses are simply "reaching and trying to make problems."
He said he has been the BZA attorney for 20 years and that he and his brother Lee McNeely, who represented Ranger Power's Speedway Solar project, don't walk in lockstep.
"He is a Republican and I'm a Democrat, and people in the same family disagree," Mark McNeely said. "I do not believe any ethics were breached."
Ranger Power said in a written statement that it "will continue to follow all county requirements that have guided our past and future work'" as it prepares to begin construction in 2022.
Balancing interests
Throughout the Shelby County solar debate, Titus said, officials have tried to do what is best for the county's 40,000 residents, not just those opposed to the Ranger Power project or large solar installations in general.
While the county commissioners ultimately set solar policy, Titus said his role as a councilor is to determine whether there are economic incentive packages that make sense for a major commercial or industrial development.
With that goal in mind, he said, the council secured a $1.6 million economic development payment from Ranger Power, including $600,000 for Shelby Eastern Schools. Over time, more revenue will be generated for the county as the Ranger Power property is taxed at a higher commercial rate.
"As a farmer, I'd like to see nothing but farmland. But you've kind of got to weigh progress with agriculture," Titus said. "We don't want to be Carmel or anything like that, but we also don't want to be left behind."
Right now, Barlow and dozens of members of Citizens Against Industrialized Solar Plants in Southwestern Shelby County are focused on stopping a second solar farm from being developed, by Utah-based sPower, near Bengal. They also want to nix overtures by two other companies they say are scouting the county for sites.
Barlow says the county has received outsized attention from solar companies because its initial solar ordinance was weak and provided little protection for adjoining landowners.
For instance, it initially required only a 100-foot setback from residential properties, while some counties require setbacks of 200 to 1,000 feet. However, under pressure from the citizens group, the county commissioners this month increased the residential setbacks to as much as 660 feet.
The citizens group also is pushing for a six-month moratorium on solar farms, but that proposal has received a cold shoulder from county officials.
sPower says its project is in its infancy and that it would probably be six to eight months before it is ready to submit a formal proposal to Shelby County government.
Ryan Galeria, sPower's vice president for development, told the Shelby County Board of Commissioners that he wants to work with all interested parties and be transparent about company plans.
"We're not in a position to force anyone to convert their land from farming to solar," Galeria said. "That's up to those individual experts and I believe the landowners are those experts as to what the best land use is for them and their families."
Jean Ann McCain Edney is among the Bengal landowners considering leasing land to sPower and acknowledged that she has been criticized by some neighbors. She told the Shelby County commissioners in September that she hasn't committed to the project but plans to research and explore the possibility.
She said she realizes many homeowners move to the countryside so they can live in the idyllic surroundings of corn and soybean fields while going to work in Indianapolis or Columbus.
"What they don't understand is that [those fields] are where my family makes its living. That's my family's workplace," Edney said, adding that she should be able to decide what's best for her family by evaluating the solar project based on science and best practices.
Battles spread
Similar battles are playing out in other Indiana communities, especially over county-regulated projects sought by independent solar developers rather than those proposed by Indiana power companies regulated by the Indiana Utility Regulatory Commission.
In Pulaski County, 10 landowners have filed lawsuits seeking to throw out the county's solar ordinance and overturn the Board of Zoning Appeals' approval of the 4,500-acre Mammoth Solar project being developed by Global Energy Generation.
One lawsuit alleges that two of the commissioners who voted for a change to the ordinance in December at some point agreed to lease land to the developer and stand to profit from the venture.
Kevin Tankersley, attorney for the Pulaski County Board of Commissioners, acknowledged that two board members did agree to lease land to Mammoth Solar sometime after the ordinance change. He argues that doesn't constitute a conflict of interest because the amended ordinance would apply to all solar applicants, not just Mammoth Solar.
In Madison County, a judge last month denied opponents' request to throw out the Board of Zoning Appeals' approval for Invenergy's 1,200-acre Lone Oak Solar project due to an alleged conflict of interest. Opponents are appealing that decision.
Elsewhere, some counties are receiving high praise for blending the interests of the agricultural and solar industries.
A Randolph County ordinance calls for the 1,400-acre Riverstart Solar Park to be planted in meadow grasses and wildflowers or clover. The groundcover is expected to reverse the shrinking population of native bees needed to pollinate crops, much to the delight of conservationists and entomologists.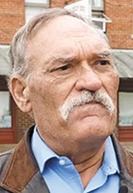 Not only can farms and large renewable-energy installations co-exist, say rural development advocates, they also create an economic diversity that is critical for the state's small towns.
"We're struggling to keep our little communities and downtowns vibrant," said Steve Eberly, executive director of Hoosiers for Renewables. "There's help that the renewable [energy] space can bring."
Several northern Indiana counties already have received a boost from the development of wind farms over the past 10 years, Eberly noted. In Benton County alone, taxes on wind farms have allowed the county to give $3 million to schools, more money to medical services and $35 million for new roads.
Eberly expects the same impact from large solar farms as more come online. And he said there's plenty of open land available to develop renewable energy installations without significantly hindering crop production.
He estimates that, even with solar projects in the works, only 0.5% to 2% of the state's farmland would be devoted to renewable energy.
In Shelby County, Barlow isn't so sure about those numbers. He fears that, if all four solar companies seeking to locate in the county are successful, a substantial amount of prime farmland will be gobbled up. And he wonders why other locations, such as old industrial sites, can't be considered for such huge developments.
"I'm afraid that, once that farmland is gone," Barlow said, "it's gone forever."•
__________
The Associated Press contributed to this report.
Please enable JavaScript to view this content.