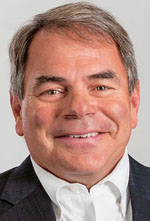 Patrick Early plans to step aside next year as president of Somerset CPAs PC, the accounting firm announced Thursday.
Early, 62, will hand off the role of president to Benjamin Kimmerling, 55, effective January 2021.
Following the leadership transition, Early will serve as an adviser to Somerset's management. He will also continue to work with clients.
Kimmerling has led Somerset's audit and assurance practice since 2000, and he has been a member of the firm's board of directors for the past 13 years. Early, who joined the firm in 1979 after graduating from Purdue University, has led Somerset since 1989.
Somerset is the sixth-largest accounting firm in the Indianapolis area, with 96 certified public accountants on staff and a total of 180 employees, according to the IBJ Book of Lists. The firm's office is at 3925 River Crossing Parkway, Suite 300, just east of the Fashion Mall at Keystone.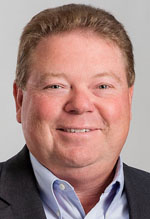 Founded in 1960 as Whipple & Co., the firm became Somerset Financial Services LLC, a division of publicly traded The Somerset Group Inc., in 1998. Somerset merged with locally based public company First Indiana Corp. in 2000.
In 2004, Somerset became an independent firm after 21 Somerset partners bought the assets of the accounting firm from First Indiana.
Early has served on numerous boards and commissions in the Indianapolis area, including a stint as president for the city's Capital Improvement Board. He was awarded The Charles L. Whistler Award from the Greater Indianapolis Progress Committee for his volunteer service to the city and state, and has been named a Sagamore of the Wabash.
Please enable JavaScript to view this content.