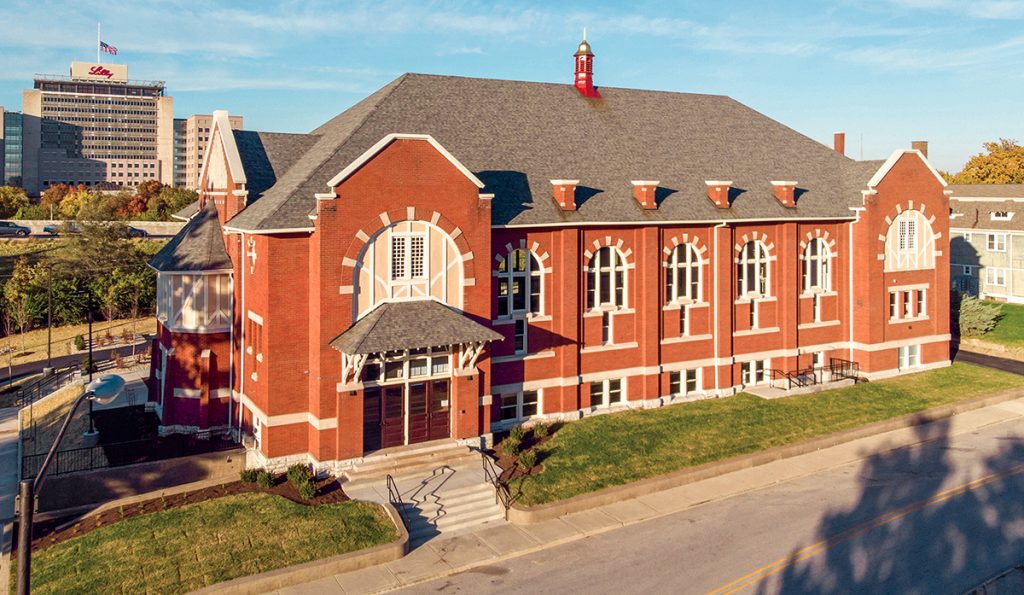 Spouses and business partners Betsy L. Brougher and William J. Atkins have always been big fans of renovated historic buildings. They've located businesses in such storied venues as the Harry Wood Vocational Training School, Indianapolis Public School No. 9, and the Stutz Business Center.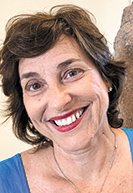 A couple of years ago, when they needed a bigger home for their insurance company, Point Comfort Underwriters, they decided to investigate a decrepit old structure on the near-south side—a more than century-old building that had seen far grander days.
Brougher vividly recalls their first visit. As they inspected the brick exterior, a chunk of a bas-relief sculpture on the building's west cornice fell off and landed at their feet. But they were in no way discouraged. For Brougher, it was love at first sight.
"We took it as a sign that the building needed our help," Atkins said.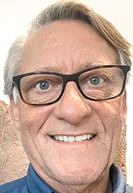 Did it ever. The historic building was in such disrepair that Indiana Landmarks in 2016 had placed it on its list of 10 most-endangered Indiana landmarks.
Rather than fretting about the deterioration, Atkins and Brougher zeroed in on the potential.
"People might ask why we would buy a building that was falling down," Atkins said. "Well, because the bones of this place were strong."
The couple closed on the structure in July 2017 but didn't move their business there until November of 2018—millions of dollars and more than a year later.
"It was a long and involved design process," Atkins said.
The reason was because this isn't just any old building, but one with a rare pedigree and colorful history. It was originally known as the South Side Turnverein, a social club and gym where German immigrants gathered for meetings, stage productions, speeches, and, especially, exercise. Its expansive main floor was once taken up almost entirely by a massive gym.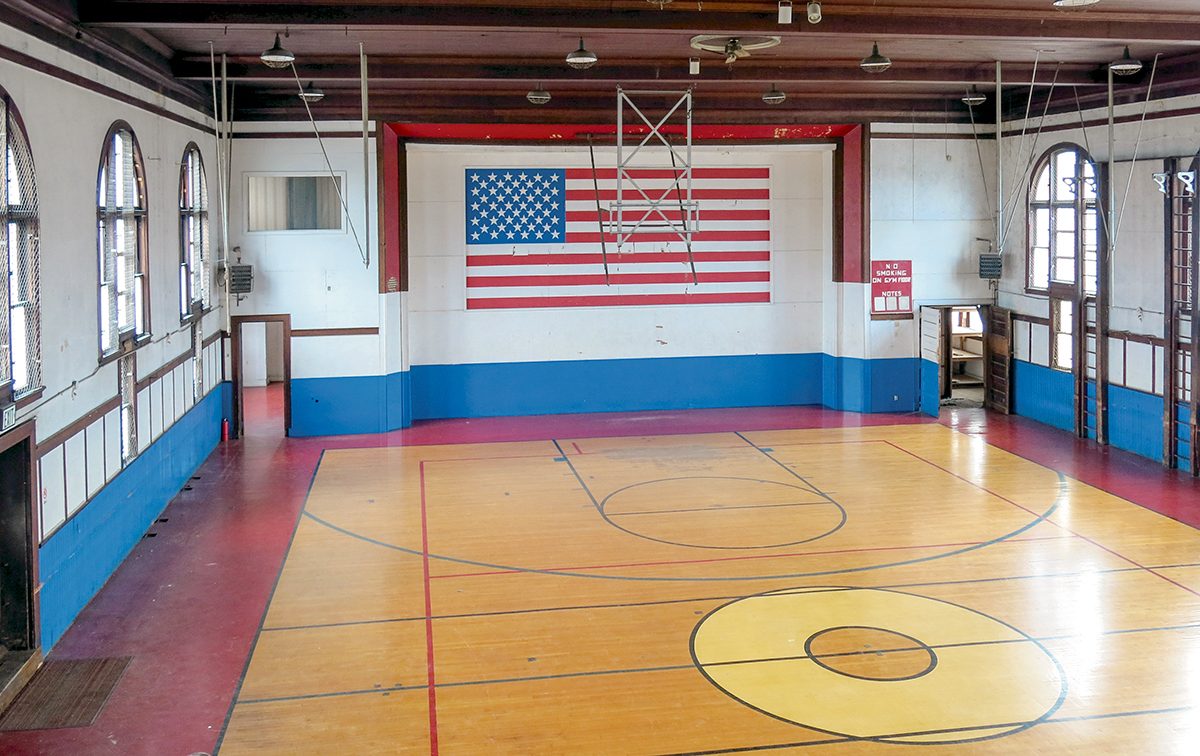 The roughly 20,000-foot structure was built in 1900 by the architectural firm Vonnegut & Bohn, the same outfit that built downtown's Athenaeum (originally called Das Deutsche Haus). Though only about a quarter of the size of the Athenaeum, the Turnverein features a ground floor, the main floor and two expansive mezzanines on top. It also originally featured a terra cotta bas relief on the west gable that was done by Austrian sculptor Rudolf Schwarz, who had just finished the sculptural groups on the Soldiers' and Sailors' Monument on Monument Circle.
The building remained a German social club until 1977, when it was sold off. It spent the next half century serving as a basketball venue (a court from a defunct high school was placed on top of the original gym floor), while its ground floor was taken over by a heavy metal bar called the Fifth Quarter Lounge. Such uses kept the doors open, but there was little spare cash for repairs. Slowly the structure deteriorated.
Challenges aplenty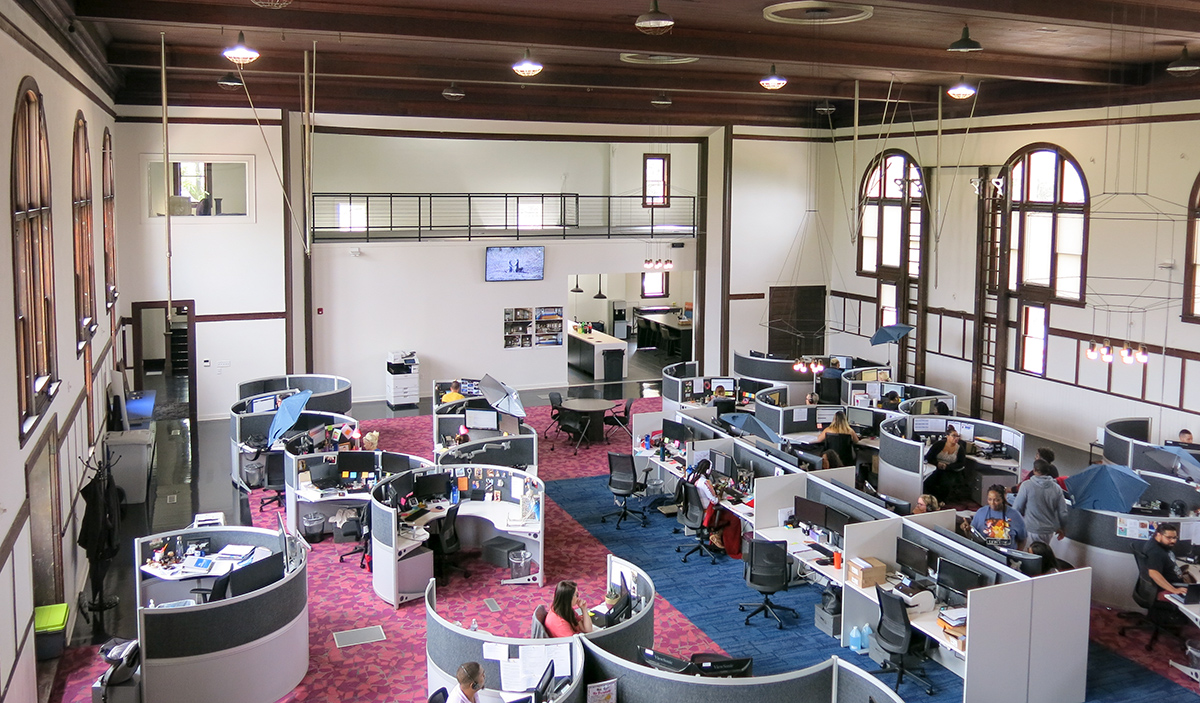 Turning a former German social club and gym into the offices of a medical claims management organization and international travel insurance company was no small order—especially because the building had to remain more-or-less true to its original form to qualify for the federal Historic Tax Credit program.
The program aids historic rehabilitation projects by allowing investors to claim 20% of their eligible improvement expenses against their federal tax liability.
Getting that credit was essential to making the numbers work for Atkins and Brougher. While the original building cost just $37,000 to build, they knew renovations would run into the millions of dollars. They declined to reveal their exact expenses.
The biggest surprise was the extent of water damage on the ground floor. To fix the problem, the entire foundation was dug out and exposed. Then the limestone walls were treated with sealant, and several layers of waterproof material added to make sure that moisture stayed out once the soil was replaced.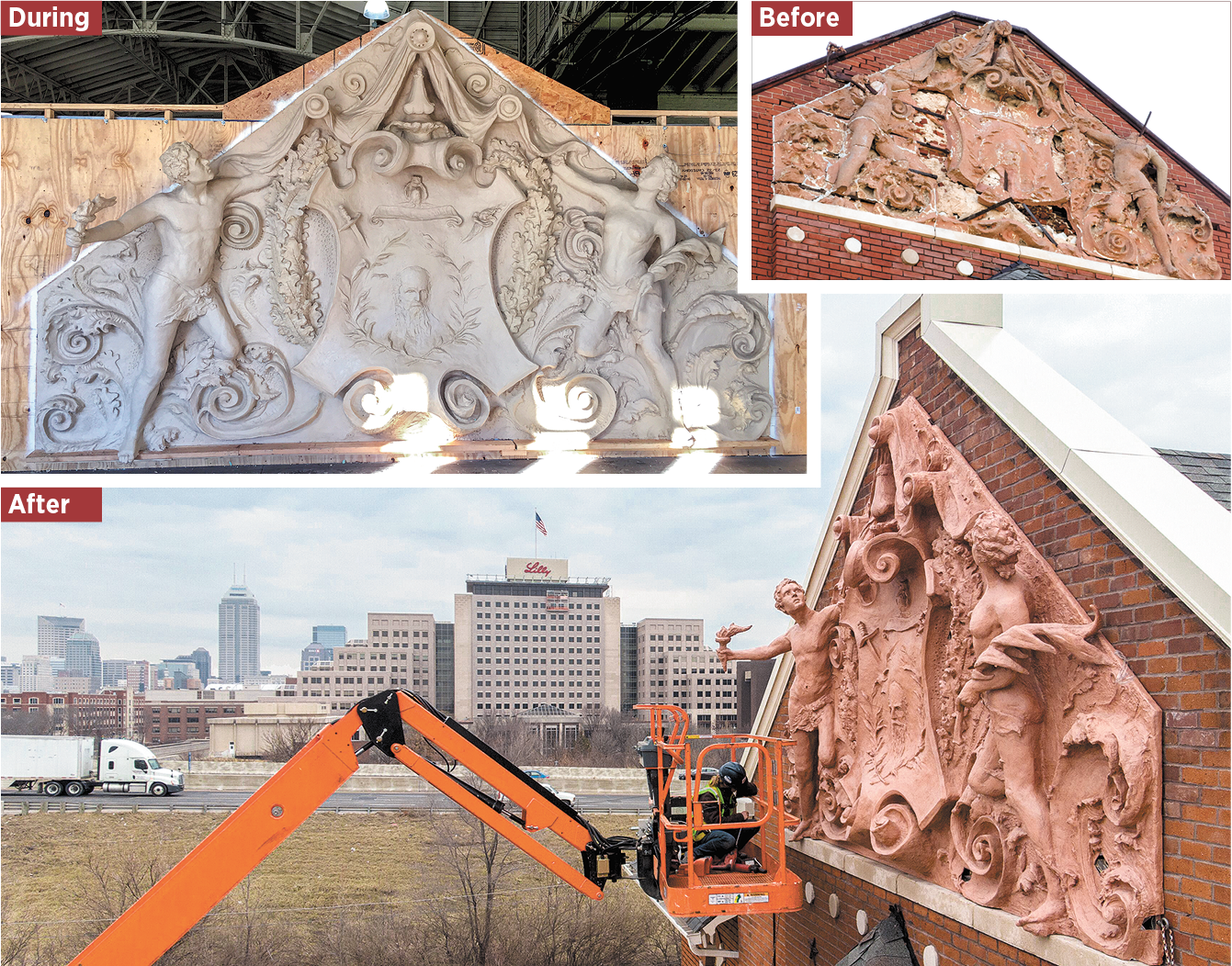 On the outside, Rudolf Schwarz's bas-relief (the same one that rained debris on Brougher and Atkins during their first visit) was deemed to be toast. Weathered into a ruin, it was removed, studied and used by Ignition Arts, an Indianapolis firm specializing in fabrications for arts and industry, to create a concrete-and-fiberglass reproduction that was hung in the original's old spot. Salvageable fragments of the original work have been mounted and are displayed around the building.
The renovation team, led by Benjamin L. Ross, preservation specialist with the Indianapolis architectural firm Ratio, rebuilt a previously removed grand staircase, removed two racquetball courts so that workers could reopen the building's performance stage, and restored the structure's 150 original windows, protecting them with exterior storm windows.
"There were some big structural items that had to be addressed," Ross said. "The building did have some significant issues, but most of it was intact."
One of the biggest jobs was installing a new heating and cooling system (and its attendant network of vents) without compromising the building's original design.
The new-and-improved structure hosts Point Comfort Underwriters' 45-person staff almost entirely on its main floor, where the gym used to be. One of the upstairs mezzanines is reserved for a breakroom, and the other for Brougher's and Atkins' offices. The first floor, where the heavy metal bar used to be, is available for lease.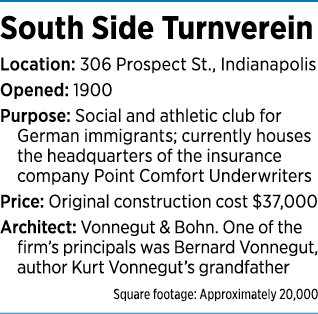 However, all those spaces might eventually be used by Point Comfort Underwriters as the firm expands. The building could accommodate as many as 125 workers.
Interestingly, the renovation doesn't just pay homage to the building's days as a turnverein. The basketball court, though a later addition, wasn't ripped out. Instead it was refinished before being carpeted over to accommodate office space. That way, if in a few decades the court is needed again, all the structure's owners at the time would have to do is tear out the carpet.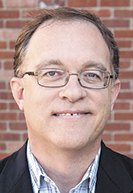 Brougher and Atkins even found a way to memorialize the heavy metal bar—specifically its green room, the walls of which were covered with stickers from visiting bands.
"We didn't want to lose even that part of the history, so we took pictures of the walls and had a local company make wallpaper out of it," Brougher said. "We wallpapered our bathrooms in it."
Mark Dollase, vice president of preservation services for Indiana Landmarks, says renovating the building has been something of a "dream." Mostly because it's rare for an endangered building's saviors to possess both the financial resources necessary to do the work, and a singular devotion to historic preservation.
"I think they've done a fantastic job," Dollase said. "They've captured the spirit of the place by keeping the gymnasium as an open, vibrant area for their employees. It still has the feeling of the space that it once was."•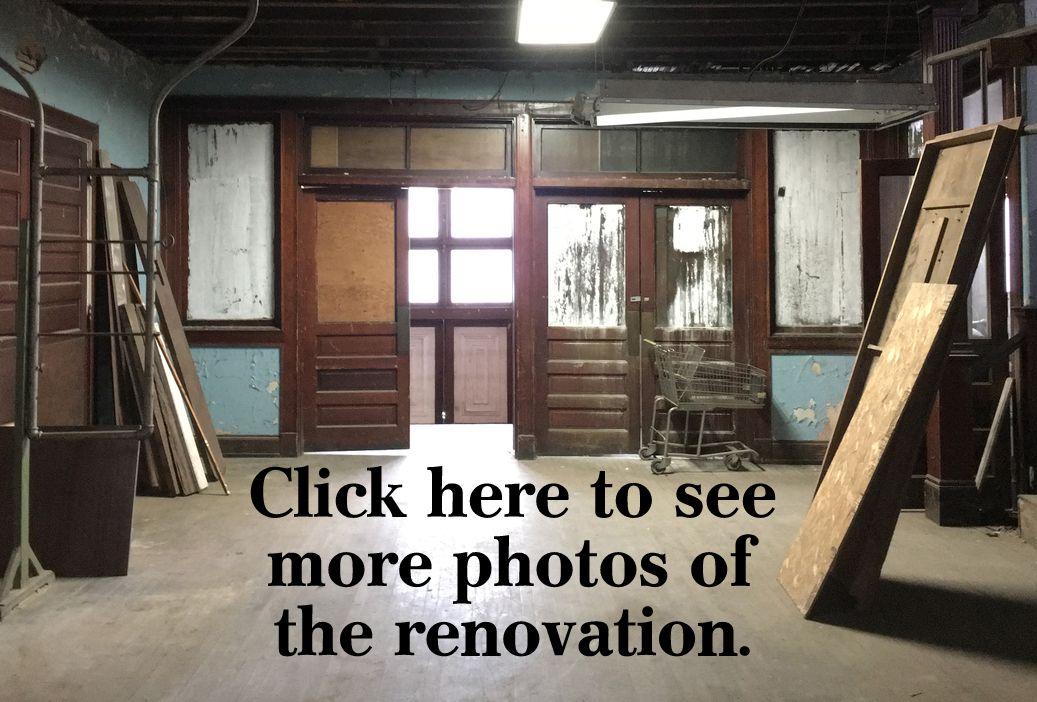 Please enable JavaScript to view this content.