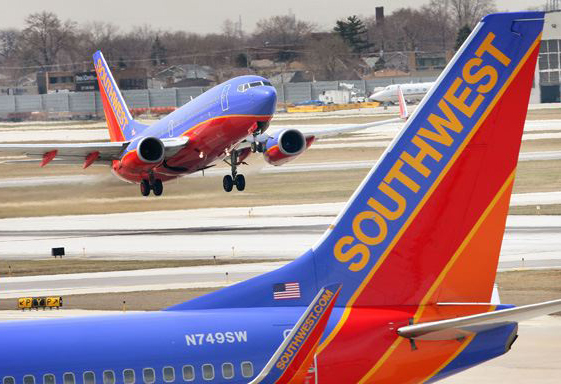 Southwest Airlines will launch new nonstop flights to the Florida cities of Panama City Beach and Miami starting in June, the Indianapolis International Airport announced Monday.
The Panama City Beach flight—a new nonstop destination for Indianapolis—will begin June 6 and will operate five times a week between Indianapolis and Northwest Florida Beaches International Airport.
Flights to Miami International Airport, which will operate on Saturdays only, begin June 12.
The new routes are in addition to Southwest's 14 existing nonstop routes from Indianapolis. Five of those 14 routes are to Florida cities: Fort Lauderdale, Orlando, Fort Myers, Sarasota and Tampa.
Southwest will also be adding seasonal nonstop service to Myrtle Beach, South Carolina, on June 6.
The news of the new flights comes as the airline industry sees a rebound in passenger traffic from the pandemic, which decimated air travel last year.
We believe there is significant pent-up demand for leisure travel and are optimistic about summer 2021," Southwest Chairman and CEO Gary Kelly said in prepared remarks last month as part of the company's first-quarter financial report.
"In response, we are in the process of adding flights in June 2021, and we currently expect June available seat miles (ASMs, or capacity) to be only slightly less than June 2019 pre-pandemic levels," Kelly said.
In its financial report, Southwest said leisure passenger bookings began to pick up in mid-February and are continuing to improve, though business travel "continues to significantly lag leisure."
The airline's load factor—the percentage of seats occupied by passengers—stood at 53.4% in January, rising to 63.9% in February and 72.7% in March. The airline said it expects that to rise to between 75% and 80% in May.
Please enable JavaScript to view this content.