Indiana has received $2.6 billion in federal funding to help the state navigate the coronavirus pandemic, and state officials are slowly rolling out plans to spend some of those dollars—while holding a sizable portion back in case COVID-19 roars back.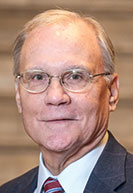 The money came from the Coronavirus Aid, Relief, and Economic Security Act, which allocated $150 billion to state and local governments based on population through the Coronavirus Relief Fund.
A chunk of the money—$168 million—went directly to the city of Indianapolis. But Gov. Eric Holcomb's administration gets to decide how to use the remaining $2.4 billion, with some boundaries.
The law requires the money be spent on COVID-19-related expenses incurred from March 1 to Dec. 30. It can't be used to replace tax revenue lost when Holcomb shut down the economy or for expenses already outlined in the state budget.
So far, Holcomb has outlined only how he plans to spend $570 million—or nearly one-quarter—of the allocation. His plan includes: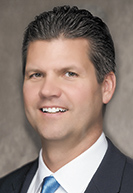 ◗ $300 million to reimburse local governments, other than those in Marion County, for coronavirus expenses,
◗ $150 million for contact tracing and testing,
◗ $50 million for workforce development programs,
◗ $40 million to establish a personal protective equipment marketplace for small businesses,
◗ and $30 million for a new program to help small businesses unable to receive funding through the Paycheck Protection Program.
Office of Management and Budget Director Cris Johnston said, when deciding how to spend the money, state officials have considered direct expenses the state is incurring, recovery costs that are piling up and relief programs that will be needed.
"We're just starting to identify the needs," Johnston said.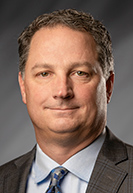 Indiana Senate Appropriations Chairman Ryan Mishler, R-Bremen, said the governor has made smart choices so far.
"I think we're making the most of the money with the uses that are allowed by the federal government," Mishler said.
But some Democratic lawmakers say Holcomb should be providing a more comprehensive spending plan.
Rep. Ed DeLaney, D-Indianapolis, said he is "far from impressed" with Holcomb's efforts.
"He is sprinkling money," DeLaney said. "I'm completely saddened by the lack of leadership."
The Economic Relief and Recovery Team that Holcomb established in April has been advising the administration on what spending would be helpful for the public and private sectors.
The team is led by Johnston and Secretary of Commerce Jim Schellinger and has five other members—former Lt. Gov. Becky Skillman, former state Sen. Luke Kenley, former OMB Director Ryan Kitchell, Indiana Economic Development Corp. board member Kristin Marcuccilli, entrepreneur and IEDC board member John Thompson, and Indianapolis businessman Al Hubbard.
"They really bring a good perspective," Johnston said. "They're out there interacting with folks that are dealing with this."
So far, Indiana lawmakers haven't been directly involved, though. In some states, Legislatures are drafting and approving budgets for how to spend the federal dollars. But the Indiana General Assembly adjourned for the year in mid-March, and the governor has the power to allocate the money without calling lawmakers back for a special session.

House Speaker Todd Huston said he's in "regular communication" with the governor, and Mishler said lawmakers have had sufficient input.
"We do discuss what the money's being spent on," Mishler said. "Even if we were called into a special session, what could we add? There's still very little flexibility" under the federal rules.
But Democrats say they aren't being provided with information.
"The lack of inclusiveness and transparency, I think, is one of the biggest problems I have with the whole deal right now," said Democratic Sen. Karen Tallian, the ranking minority member on the Senate Appropriations Committee. "I think we all need to sit around a table … and talk about where the money is needed and how we can best spend it."
Johnston said he expects to present to the State Budget Committee an overview of all the federal funding the state has received and how it is being used so far.
The Budget Committee, which is made up of lawmakers from both parties and chambers of the General Assembly, is scheduled to meet June 17.
Other ideas?
Johnston said the administration wants to hold back about 10% to 15% of the money in case COVID-19 cases spike again in the fall, as medical experts have suggested is likely.
That would be $240 million to $360 million, leaving the state with about $1.5 billion to spend.
The Indiana Black Legislative Caucus has a list of spending suggestions but didn't offer a price tag with any.
Some of the ideas included offering testing sites in black neighborhoods, creating a fund to supplement income for essential workers earning minimum wage, providing matching funds for anti-bias training programs for public health workers, and offering funds to predominantly African American schools to pay for e-learning equipment like laptops and tablets.
The black caucus' chairwoman, Rep. Robin Shackleford, D-Indianapolis, said the members talked to Holcomb about the proposal at a meeting in late April and believed he was open to the ideas.
But she said more can be done to support the black community.
"If we can get some of those funding ideas actually funded, that will be a positive step toward trying to reduce the health disparities, … the education disparities among the black community," Shackleford said.
State Sen. Jim Merritt, R-Indianapolis, said Holcomb has done a good job appropriating the federal money so far, but schools and law enforcement should be funding priorities going forward.
"I don't see any room in that budget to aid schools in preparation for the coming school year," Merritt said. "That gives me a lot of pause."

DeLaney and Tallian also said some funding needs to be set aside to help schools.
Holcomb's administration recently released guidelines for how K-12 schools can reopen in the fall, and some school districts have already expressed concerns about the cost of social distancing measures, such as putting fewer students on a bus.
"Nothing is more important than education," DeLaney said. "In my mind, we are setting up our school districts for chaos."
Schools have already received some federal funding. The CARES Act allocated $214 million to Indiana K-12 schools based on Title I funding, plus Indiana received an additional $61 million that the governor can appropriate to K-12 schools, higher education institutions and early education providers.
DeLaney also said the state should be providing nursing homes with more resources to protect residents and staff from COVID-19. About half of the state's deaths from COVID-19 have come from long-term-care facilities.
"I am deeply concerned about the nursing homes," DeLaney said.
House Ways and Means Chairman Rep. Tim Brown, R-Crawfordsville, said he had no complaints with how the money has been spent and no suggestions for what else should be funded.
"I think [Holcomb's] working within the law," Brown said.
Mishler said he'd like to be able to use some of the funds for economic relief, but he said that would require the federal government to relax the restrictions.
"The economy took such a hit," he said. "It'd be nice to be able to have some seed money to get that going maybe a little bit faster."
Complicating factors
Johnston said state officials are weighing what future actions Congress might take when considering their own decisions.
It's possible that Congress will pass another relief spending package, which could affect how the state decides to spend its $2.4 billion.
"It is sort of a puzzle," Johnston said. "That could change the whole rubric on how the money is used."
He said the administration is also keeping in mind what other federal funding options are available or might become available.
For example, the state recently received a separate federal grant of $183 million that might be used to cover the costs of contact tracing and testing instead of using $150 million from the state's share of the Coronavirus Relief Fund.
"We have to work through what's the best way to maximize these funding streams," Johnston said.
Indianapolis officials are also weighing similar factors. Mayor Joe Hogsett recently unveiled a plan to spend $76 million of the city's $168 million allocation, but he's holding back the remaining $92 million with the hope that Congress will relax the rules and let local governments use it to replace lost revenue.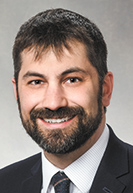 So far, the city is spending the money on contact tracing, rental assistance, technology upgrades, social services programs, small business recovery and personal protective equipment, and on helping other units of local government within Marion County.
Hogsett said he'd also like to see Congress appropriate more funding for local governments.
"These dollars will be helpful but not sufficient," he said.
Indiana has not requested additional money from Congress, but Johnston said officials would like more flexibility in how the dollars could be spent.
For example, Johnston said the state might be able to reimburse public health and safety payroll costs, which technically is an item in the existing budget but is also a pandemic-related expense. Johnston said guidance from the U.S. Department of the Treasury has indicated that will be allowed.
State revenue for fiscal 2020 is down nearly $1.2 billion from budget projections—or about 8%—as of the end of May.
Hogsett's chief of staff, Thomas Cook, said the city also hopes Congress will extend when the money can be spent.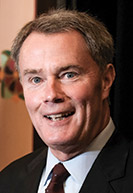 For local governments in Indiana, the blow to budgets isn't expected to hit until 2021 and 2022 because of a lag in when tax revenue is distributed. So, the federal money would be more helpful then.
Cook said he's had "very productive" conversations with Indiana's congressional delegation about those concerns.
"We are optimistic that we will see movement on that in July," he said.
The state isn't actively advocating for an extension of when the money can be used but isn't opposed to it, either.
"I guess it wouldn't hurt," Johnston said.
Some Republicans in Congress continue to oppose allowing cities and states to use the money for revenue replacement, though, because it's seen as a bailout for governments that were poorly managed before the pandemic. And the CARES Act was meant to help cover immediate needs that COVID-19 created.
"Sen. Young opposes any effort to bail out states and cities that have been less fiscally responsible than Indiana over the years," Jay Kenworthy, spokesperson for U.S. Sen. Todd Young said in a statement.
"Hoosier taxpayers should not be on the hook for our neighbors' profligate spending."•
Please enable JavaScript to view this content.