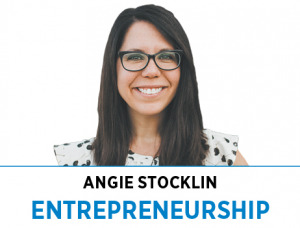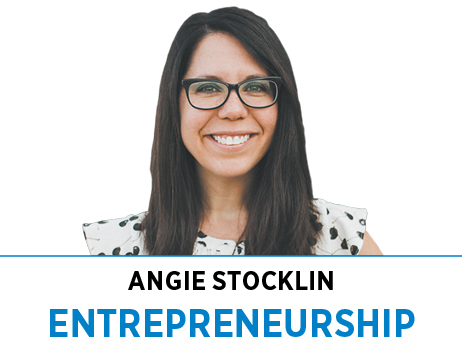 My husband, Geoff, and I had our first child last November. As you can guess, our life has completely changed in the last eight months. We recently discussed how our journey to parenthood often parallels an entrepreneur's journey to building a company. Here is my kind of silly, kind of fun, but oh-so-true similarities of how raising our baby is like building my company.
Sacrifice
When my co-founder, Randy, and I launched One Click in 2005, we both kept our full-time jobs, which meant that all nights and weekends were focused on building our business. As many founders do, we sacrificed time with friends and family and put our personal interests and hobbies on pause so we could put all our energy into building our business. While most of our sacrifices were made willingly, there were other times where we had to make tough decisions to prioritize our business over our personal lives. I loved building One Click and was happy to make it my entire life. However, over time, we lost our personal identities to our company.
As a new parent, I can see how easy it would be to let Marshall become our entire world, but we are careful with how much we are willing to sacrifice. Our evenings aren't as flexible, we don't get to ride our bikes together as often as we used to, and we don't have much time to watch junk TV. However, we are careful to make sure we have time by ourselves to work on our personal goals so, when Marshall is old enough to leave the nest, we still know who we are without being full-time parents. I am thankful for my experience as a founder that helped me understand there should be limits to your sacrifice and that you can find success without sacrificing it all.
Long days, sleepless nights
As a parent, my nights are interrupted and short, and my mornings are early because I have a tiny human who needs to be changed or fed or is asking for some comfort or attention. The bonus of parenthood is that all of this comes with extra cuddles and smiles, but it also requires a lot more outfit changes than being an entrepreneur.
As an entrepreneur, my nights were interrupted by calls from the security company and fire department and the-websites-are-down alarms. The nights were short because the work was never-ending. My mornings started early with calls from team members who were sick or were alerting me to a problem they needed help solving, and my days were interrupted by more of the same. I might have been better prepared than others for this part of parenthood because I spent years of my life operating on very little sleep.
Research and strategy
A relentless pursuit of and curiosity for knowledge is common in founders and set the stage well for me as a first-time parent. I can tell you everything you need to know about strollers, car seats, crib mattresses and the best baby jammies. I've purchased courses on sleeping, feeding and baby milestones, and I follow several self-proclaimed experts on Instagram. Just like when I was building One Click, I am all-in on learning about our tiny human and how to set him up for success.
As first-time entrepreneurs, Randy and I knew very little about our chosen industry or building a business. We spent hours researching different topics, talking to experts, and teaching ourselves all the aspects of owning an e-commerce company. While Randy dove headfirst into marketing tactics and software development, I taught myself how to take product photos, set up a mini-fulfillment center, and set the strategy for our customer service. We hired someone to teach us how to use QuickBooks and hired marketing agencies and consultants when we needed to move quickly.
A safe space
I'm sure any parent reading this remembers the days of chasing around a mobile child, watching out for areas of danger, and trying to create a safe environment in which their child can learn and grow. Marshall is now happiest when balancing on two feet and holding onto something quite unsteady with just one hand. He is our very own Johnny Knoxville! Geoff and I are constantly trying to balance safety with learning so Marshall can develop the physical skills he needs alongside the confidence he'll need later in life. Instead of simply removing obstacles, we want to teach him how to navigate obstacles and failures.
This very much reminds me of building our One Click team and company culture. We worked hard to set expectations for our team and then gave them freedom within our boundaries to experiment and make decisions within their roles. This included offering a soft spot to fall when an attempt didn't go as planned. Just like parenthood, a leader's responsibility includes creating a safe space to try and fail and the autonomy to take chances. Leaders must resist the urge to manufacture an environment where failure is impossible.
At the end of the day, perhaps the one thing about parenthood that feels most like building a company is that, once you have it figured out, it all changes again. So good luck to all the founders chasing their dreams and to the parents raising dreamers!•
__________
Stocklin is an angel investor and exited founder who currently teaches entrepreneurship at Purdue University.
Please enable JavaScript to view this content.