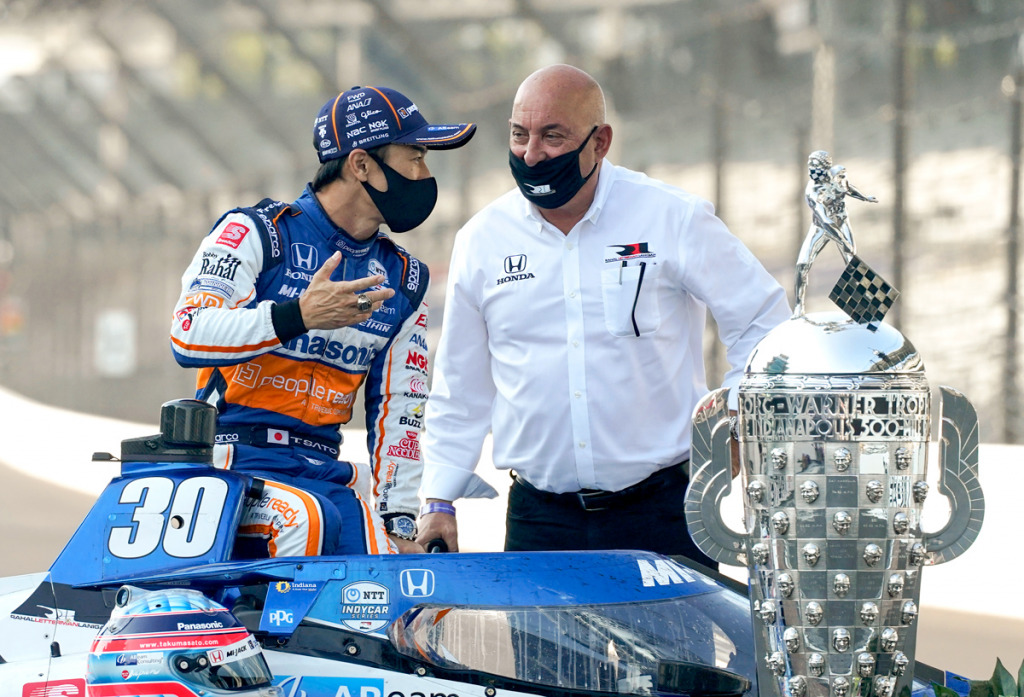 Nearly 30 years after his first foray into ownership, auto racing legend Bobby Rahal is celebrating his victories and his team's continued success by building a $20 million headquarters on 13 acres in Zionsville.
The facility, set to open in 2022, will consolidate Rahal Letterman Lanigan Racing's IndyCar operations in Brownsburg and the Ohio operations for the other series the team competes in, the International Motor Sports Association's WeatherTech SportsCar Championship.
It's an apt symbol of Rahal's longevity in a sport where staying power and financial success are often elusive.
"We continue to strive to be the best, and this building in Zionsville is a prime example of that," Rahal said. "The fact that we're doing this is a hell of a comment on where we believe we're going as a company, and where motorsports are going in the future."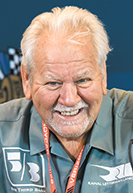 Rahal, 67, won the Indianapolis 500 in 1986 and the CART PPG Indy Car World Series in 1986, 1987 and 1992. As an owner, he helped lead two drivers to Indy 500 victories: Buddy Rice in 2004 and Takuma Sato this year.
He's also enjoyed success outside IndyCar with a BMW-affiliated team that now competes in the WeatherTech Sports Car Championship. Together, the two operations have racked up 45 victories, 56 poles and three series championships.
Rahal and his partners—former "Late Show" host and Indianapolis native David Letterman and Mi-Jack Products co-owner Mike Lanigan—are planning to break ground on the 115,000-square-foot headquarters at the northeast corner of Creek Way and 106th Street in Zionsville early next year.
When the building is complete in 2022, it will bring the 51 employees now in Brownsburg and 30 now in Columbus, Ohio, under the same roof.
The building will house office space, event space, automotive R&D and light manufacturing to support the cars the team runs.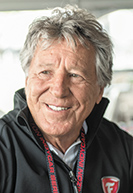 Kathi Lauterbach, vice president of communications for RLL, said the company is planning to retain its two 25,000-square-foot buildings in Ohio and the 30,000-square-foot shop in Brownsburg for other projects.
Rahal's peers and industry insiders say the project will do more than just combine the operations. Mario Andretti, who won the Indianapolis 500 in 1969 and has been heavily involved in IndyCar for decades, said the multimillion-dollar investment is a big vote of confidence in the sport.
RLL "is showcasing that you can be very successful, that there's a good financial reward at the end of that rainbow. They're betting in the future they'll become stronger and stronger, and that encourages everybody else—teams and sponsors," Andretti said.
He added: "If you're going to bring in a sponsor and try to impress them and you have a shack somewhere? Oh, boy. It's all about showmanship, but also backing it up with the tangible."
The early days

What is now Rahal Letterman Lanigan Racing can be traced back to late 1991, when Rahal partnered with Hogan Trucking owner Carl Hogan to purchase the Patrick Racing CART Indy Car World Series team.
Out of the gate, Rahal proved the team's worth by bringing home his third championship in 1992. The success led Rahal-Hogan Racing the next year to absorb the team Rahal first raced for in CART, Truesports, which had been led by his late mentor, Jim Trueman.
But in 1996, open-wheel racing experienced a monumental split, with the Indianapolis Motor Speedway's Tony George breaking off from CART to form what's now known as the IndyCar Series. Rahal stuck with George's series while Hogan left to start his own CART team.
The team briefly became Team Rahal, but later that year, Letterman bought in and the name was changed to Rahal Letterman Racing. Though Letterman's role doesn't involve day-to-day team operations, Rahal said he's been a consistent source of value for sponsors over the years.
When asked for an interview, Letterman declined through the team's spokesperson.
Rahal said running a racing team looks very different today than it did 30 years ago.
"The engineering sophistication and complexity was not what it is today, and there were far fewer people involved," Rahal said. "I don't want to say it was easy to go into racing then, because it was still very competitive … but it was a different world. Of course, over time, the demands became greater and the necessity to grow sponsorships became greater."
Chasing sponsors
Robin Miller, a writer for Racer.com, said Rahal has survived this long thanks to his creativity.
"Bob, he's a denizen. A smart guy. The thinking-man's racer," said Miller, who's also a motorsports analyst for NBC Sports Network and spent decades writing for The Indianapolis Star.
"He had to look at it and draw a line in the sand to say, 'What makes the most sense to keep this thing going forward, to keep my sponsors?' If you were going to pick somebody to carry on and be a racing team owner, he's top of the list."
Rahal snared a deal with his current automotive partner, Honda, way back in 1994, but he also has weathered his share of sponsorship setbacks—including the loss of longtime backer Miller Brewing.
Because of declining sponsorships, Rahal Letterman Racing went from running three drivers in 2006 to just one in 2008. From 2009 to 2011, Rahal secured sponsorships to run drivers in just one race—the Indy 500.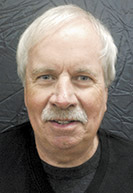 Miller said teams have had to come up with ways to survive without the mega-sponsorship deals that used to fund the sport, and Rahal has been particularly creative in his response.
"Over the last 15 to 20 years, it has been a matter of scrambling and working hard," Rahal said.
In 2009, Rahal ventured beyond IndyCar by starting BMW Team RLL. It launched in the American Le Mans Series and is now in the WeatherTech SportsCar Championship, which was created through the 2014 merger of American Le Mans and Grand-Am Road Racing.
Rahal said it was around the time he teamed with BMW on the American Le Mans team that he directed his employees to push deeper into engineering, marketing and sales.
"All of these moves were put into effect to sort of generate a long-lasting company. I have to say, so far, it seems to be working," Rahal said. "Through the changes we've made over the years, we've been able to not just survive, but actually grow."
A third partner
In 2010, Lanigan joined as a partner and the team became Rahal Letterman Lanigan Racing.
Lanigan's company, Mi-Jack, provides maintenance, inspections, repairs and parts for the railroad, port and industrial equipment industries. Though it has sponsored drivers for 28 years, Lanigan said he's been attending the Indy 500 for much longer—46 years.
In 2001, Lanigan became a co-owner of Conquest Racing before partnering with Newman Haas Racing six years later. He said successful teams do more than just win races.
"It is a people-to-people business," Lanigan said. "When you approach a potential sponsor, you need to identify the business-to-business opportunities of generating more revenue by using our venues."
Lanigan said the team does that by forming relationships and taking sponsors to places they otherwise wouldn't be able to go, such as game-day football and baseball locker rooms. He said one of Rahal Letterman Lanigan Racing's best attributes is its ability to retain its employees and its record of success.
Soon, he'll be able to add the team's new facilities to that list.
"Presentation is a big deal in racing. People want to deal with successful people," Lanigan said. "And when you have a beautiful facility that runs efficiently, you'll be able to recruit even better people. It's a big financial commitment, but all three owners are on the same page on investing in our future, now."
The team's current IndyCar sponsors include automotive partner Honda, Mi-Jack, United Rentals, PeopleReady, Keihin, Total, One Cure, Fifth Third Bank, Luther Automotive Group, Manitowoc, Panasonic, ABeam Consulting, Fleet Cost & Care, Hendrickson, FMP, Hogan, Acronis, Sabelt, Norm Reeves Honda, AERO, Lincoln Electric, Digital Ally, Canon and ZEISS.
BMW Team RLL's sponsors include AERO, H&R, Lincoln Electric, Puma and TranSystems.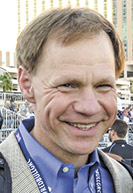 Outside of racing, Rahal operates 15 automotive dealerships in Pennsylvania. Those operations, combined with Lanigan's industrial businesses, give the team a "tremendous amount of financial stability," said Tim Frost, a Chicago-based motorsports consultant.
"I think the length of time the team has been together and the way that they have performed parallels the other successful or core team owners in open-wheel racing," Frost said. "If you look at the big team owners in IndyCar, Bobby is considered a pillar along with Andretti and Penske."
Miller said the joke in IndyCar is, "The only way to become a millionaire in the racing world is by starting with $100 million."
"It breaks people. They chase their dreams. They don't finance things the right way. They don't have a game plan," Miller said.
He said that's just not the case for Rahal Letterman Lanigan Racing.
"I can't emphasize enough how smart Bobby is," Miller said. "With Letterman and Lanigan, and the way they've gone about putting sponsors together, it's the template for today. That's how you keep your cars on the track."•
Please enable JavaScript to view this content.