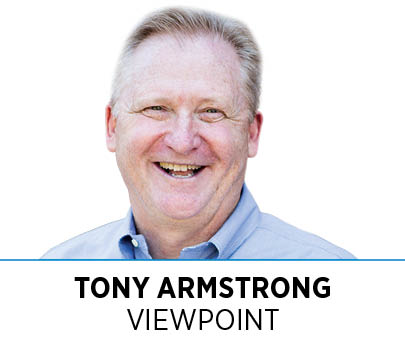 A report released this spring by Startup Genome and commissioned by the Indiana Economic Development Corp. confirmed what many Indiana business and government leaders have long known and touted—that the Hoosier state is a hot spot for entrepreneurship and innovation.
The report is a testament to our state's vision and foresight to focus on an economic strategy designed to translate scientific discoveries into new businesses and high-quality jobs for Hoosiers. Indeed, Indiana business and government leaders have shrewdly recognized that emerging startups can be major engines for economic growth.
As Indiana Secretary of Commerce Brad Chambers recently noted, Indiana currently has all the economic momentum as it seeks to cement the state's reputation as a global destination for entrepreneurship and innovation, further energize its startup culture, and strengthen a business climate that elevates its ability to compete nationally and globally for the high-wage industries and jobs of the future.
To maintain that momentum, however, we must increase our efforts, including at the college and university level, to prepare more Indiana students to become successful innovators, entrepreneurs and investors and to expand their career options. And this education must go beyond business basics. Last year, Indiana University launched the pilot IU Ventures Fellows program that aims to educate IU graduate students about and expose them to the world of venture capital finance.
The 12-month program, developed by IU Ventures, the university's venture investment arm, in partnership with several IU schools and centers, will "graduate" its first cohort of fellows and welcome its second class later this year. This year's fellows, who have been immersed in VC through real-time projects, deal exposure and internships, possess a wide range of eclectic educational interests—from business management and entrepreneurship to microbiology and public affairs.
One of the current fellows, Daniel Marnatti, a second-year grad student studying food and farming sustainability at IU's O'Neill School of Public and Environmental Affairs, had limited knowledge of venture capital before joining the program earlier this year. After a summer internship at Samtec's corporate venture arm, BlueSky Capital, he's helped analyze and assess current challenges and opportunities in developing prospective market-driven solutions to reduce farmers' use of natural and synthetic fertilizers, which contribute to harmful nutrient pollution in waterways. He's simultaneously looked at ways to help farmers save money through the development of farming technologies.
Indiana's leading research universities are primed to play an even greater role in the coming years in building out the state's economy and its key and emerging industries, including advanced manufacturing, defense, the life sciences and technology. IU has top-ranked programs in entrepreneurship and a collection of first-in-class educational initiatives focused on helping students develop new business ideas, including the Johnson Center for Entrepreneurship and Innovation and the Shoemaker Innovation Center.
In recent years, IU, Purdue University and the University of Notre Dame have significantly enhanced their entrepreneurship and innovation programming, business partnerships and investments in bringing student ideas and innovations to market. Additionally, many of the state's most active venture capital firms have heightened financial support, knowledge exchange, mentorship and learning opportunities for college students.
These activities reflect that Indiana higher education is a breeding ground for creativity, innovation and talent. Our homework—as community, education, industry and policy leaders—is to aggressively pursue every opportunity to give our students the education and support essential to starting and leading the successful businesses of tomorrow.•
__________
Armstrong is president and CEO of IU Ventures.
Please enable JavaScript to view this content.