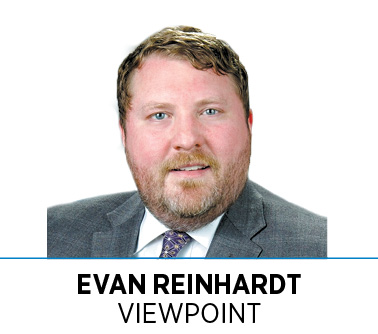 As Indiana—along with the rest of the nation—struggles to navigate the enduring pandemic, there is a great sense of hope in the air. More than 3 million people statewide have been fully vaccinated against the coronavirus, inching us closer to normalcy.
Even so, there's also a significant amount of pain and regret when we consider the friends and neighbors we've lost—particularly when there might have been better ways to protect our most vulnerable populations.
Hard hit, for example, were Indiana nursing homes—where thousands of residents have died from COVID-19. Nursing homes nationwide, indeed, suffered disproportionately, and the Hoosier state has seen far too many COVID-19-related deaths of nursing home residents. It's a bitter pill to swallow, especially when we know that alternative, clinically appropriate care settings are available for these patients.
There seems to be no better time to make much-needed changes to our state's health care infrastructure and to offer Indiana seniors other options for their care.
In Washington, D.C., our own Sen. Todd Young is leading efforts to expand Medicare benefits for seniors who need care after hospitalization by introducing the Choose Home Care Act of 2021. If passed, the bipartisan legislation would enable more people to receive comprehensive skilled nursing care and services in the comfort and safety of their own homes—rather than in traditional institutional care settings.
Receiving home-based care is not only a safe option, but it's also what patients want. Until now, there have been very few options for anyone needing extended care services following hospitalization. But Young's "Choose Home" bill would bring nursing, therapeutic and supportive care services into the home—allowing for enhanced, effective recovery, increased patient and family satisfaction, and reduced exposure to infectious diseases.
Perhaps most important for taxpayers, it also would bring significant cost savings to the Medicare program. In fact, estimates suggest Choose Home could save as much as $1.6 billion to $2.8 billion over 10 years.
That's a remarkable amount of savings given all that this bill encompasses. Patients who meet nursing home benefit eligibility and reside at home can receive expanded home health benefit services, transportation, meals, home modifications, remote patient monitoring, telehealth services and personal care services—with no cost sharing.
Anyone with a sick or aging loved one who has faced the prospect of skilled nursing care knows the heartache that often goes with it. And, after COVID-19, they also share a reasonable degree of trepidation about patient safety once there.
Fortunately, home health care in Indiana is well-established in communities across the state—and ready to take on the task of caring for our loved ones. Currently, more than 21,000 home health professionals provide services to nearly 60,000 Medicare beneficiaries here in our state annually.
We can't turn back the clock and undo the damage COVID-19 has done, but we can certainly make changes and plan for a better future. Hopefully, the world will never face another pandemic at this scale, but regardless, our state's seniors deserve the ability to recover from illness or injury in the comfort and safety of their own homes. With Young's leadership, we are one step closer to better and safer health care.•
__________
Reinhardt is executive director of the Indiana Association for Home and Hospice Care.
Please enable JavaScript to view this content.