The spread of the coronavirus has created major challenges for numerous not-for-profits struggling to sustain operations.
The recent stay-at-home order by Gov. Eric Holcomb also has made it difficult for volunteers to stay active, creating a sense of helplessness for those wanting to lend a helping hand.
This week, Indianapolis tech firm Selfless.ly partnered with Serve Indiana—the state commission on volunteerism and service—to launch an initiative to identify a cadre of ready volunteers and match them with volunteer opportunities that can be accomplished while still social distancing and even staying at home.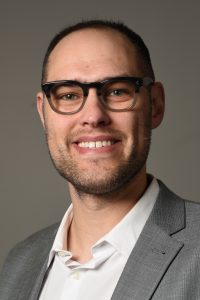 Selfless.ly is opening its platform to not-for-profit and charitable organizations at no cost. The platform allows not-for-profit organizations to engage with companies with employees looking to volunteer and manages and tracks the volunteer efforts to maximize the impact.
Serve Indiana is getting the word out to organizations in need.
"We're encouraging non-profits to reach out to us," said Josh Driver, who founded Selfless.ly in 2017. "If they have volunteer opportunities, we will help them get in front of our volunteers. We'll also brainstorm on creating virtual volunteer opportunities."
Selfless.ly—a software firm that helps companies create, manage and track corporate social responsibility programs—was in the midst of planning a launch party for its software platform this spring.
But with the pandemic moving fast across the country, the timing for that was not right, and the company began looking for ways to redirect its resources, Driver said.
"We wanted to do something to help non-profit and charitable organizations sustain some level of operation," Driver said.
Discussions in the last two weeks between the two organizations turned to Selfless.ly's data base of ready volunteers.
Selfless.ly works with for-profit companies to identify volunteers from the ranks of the companies' employees and match them with volunteer opportunities that excite them. Its clients include Crimson Tate fabric store, SEP, Viral Launch, PactSafe, Bee Corp., First Person Advisors and Silver in the City. Driver said Selfless.ly has hundreds of volunteers in its network and is hoping to grow that into the thousands.
Working with Serve Indiana over the last two weeks, Selfless.ly officials created a questionnaire to identify needs for not-for-profit organizations during this challenging. Selfless.ly will then use its platform to pair organizations' needs to volunteers in its database and track those tasks. Additionally, Selfless.ly will get information to would-be volunteers in its database about opportunities available.
"We're helping organizations determine what virtual opportunities need to be and how to set those up," Driver told IBJ. "Specifically, we're looking at what people can do from home."
The initial response has been astounding, Driver said. In a 48-hour period ending Thursday morning, Selfless.ly's web site saw a 500% increase in traffic as word of the initiative began to spread.
Marc McAleavey, Serve Indiana's executive director, said there's not only a big need for help in the not-for-profit sector, "there's a pent-up desire to volunteer right now."
"We don't know the extent of the damage, but we anticipate a serious financial crisis for our non-profits," McAleavey said. "They're hurting pretty badly right now. Any support these organizations can get will be tremendously helpful. Selfless.ly is bringing something to this issue we don't have, a real technical savvy to mobilize resources for these non-profits."
The timing for this initiative is good McAleavey said because "we're definitely seeing a real desire from people to volunteer and help in any way they can.
"What I'm hearing is that people have extra time because they're not traveling, they're tired of watching Netflix, and they want to help," Driver said. "These people have skills, but they feel helpless because they can't invent a vaccine or even get out to pack or deliver boxes. The desire to help right now is very high, and we have to find a way to tap into that. That's what this is all about."
"The list of needs among not-for-profits right now is long," McAleavey said, and includes things like helping put together kits for first responders, Spanish translators, virtual tutors for school children—especially those in impoverished areas, various jobs for food pantries, back-end technical and web site support, business mentors, animal foster care, legal help and help understanding the new federal stimulus package and how not-for-profit organizations fit into that aid package.
"There are a lot of questions among non-profits right now about how they stay funded," Driver said. "There are a lot of questions about the federal bailout and [Small Business Administration] loans. So there's a big need there."
Please enable JavaScript to view this content.