MetaCX, an Indianapolis-based startup co-founded and led by tech veteran Scott McCorkle, has secured $5.1 million in funding from a group of 14 angel investors.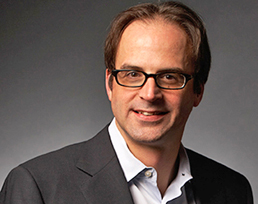 The investment comes less than a year after the company's previous round of funding, a $7 million round that closed late last year.
The latest investments bring the company's total capital raised to $33.6 million since its 2018 launch. (MetaCX also has raised additional funding via a line of credit with Silicon Valley Bank, but that line of credit is nearly paid off, McCorkle said.)
MetaCX offers a platform that customers can use as a third-party space for communicating and collaborating with customers, suppliers and other parties. McCorkle said MetaCX's customers have found the platform useful in pursuing sustainability goals or social-impact efforts in areas like mental health or equity issues.
A customer, for instance, might have a goal of becoming a carbon-neutral operation by a certain date. The customer could use MetaCX to communicate with its utility providers, vendors and other parties to achieve these goals.
"These ecosystems already exist, and [the parties] need to have a way to align better," McCorkle said.
MetaCX was launched out of the Indianapolis-based venture studio High Alpha in December 2018. McCorkle, who serves as MetaCX's CEO, is a former president of ExactTarget and former CEO of Salesforce Marketing Cloud.
MetaCX operated in "stealth mode" until mid-2020, when it launched its platform for widespread commercial availability.
McCorkle declined to share MetaCX's revenue numbers, but he said the company has "dozens" of paying customers and about 40 employees.
The most recent funding round, which closed in mid-August, comes in the form of a convertible note—debt funding that is not intended to be repaid. Instead, the investors will convert their notes into equity when MetaCX does its next round of funding, which McCorkle said he expects to happen sometime next year.
"The angel money was an alternative to institutional money," McCorkle said. "We will use it to extend our runway all the way through next year."
Having angel investors and convertible-note financing was especially attractive right now, McCorkle said, because the tech market is in a slump and company valuations have declined from the highs of last year.
When institutional investors are the ones investing, McCorkle said, they generally want to assign a valuation to the company so that their investment translates to a specific percentage of ownership in the company. That arrangement works against the startup when valuations are low, McCorkle said, because it means that the institutional investor ends up with a bigger ownership share in the company than it would if valuations were higher.
In other words: If a venture firm invests $1 million in a company valued at $10 million, that investment represents a 10% ownership stake in the company. But if the company's value drops to $5 million, that same $1 million becomes a 20% ownership stake.
Please enable JavaScript to view this content.