Qualifi, an Indianapolis-based tech startup that helps its customers screen job candidates more quickly, has landed $2.5 million in seed financing to support the company's growth.
The investment was led by Menlo Park, California-based Rally Ventures, with participation from both existing and new investors.
(Below, see Qualifi co-founder and CEO Darrian Mikell discuss fundraising challenges at IBJ's Technology Power Breakfast on Feb. 18.)
Repeat investors are Boulder, Colorado-based Techstars; Indianapolis-based Sixty8 Capital and Elevate Ventures; Brooklyn, New York-based Debut Capital; and the Bloomington-based Flywheel Fund.
New investors include the Milwaukee, Wisconsin-based Northwestern Mutual Black Founder Accelerator powered by Gener8tor; Cambridge, Massachusetts-based Converge; Colorado-based Service Provider Capital; and multiple angel investors.
"We're in the right space at the right time, and our investors saw the opportunity and wanted to stay in," said Qualifi co-founder and CEO Darrian Mikell.
The company currently has 13 employees, with a 14th expected to start work on March 1. It operates entirely remotely—about two-thirds of its employees live in Indiana.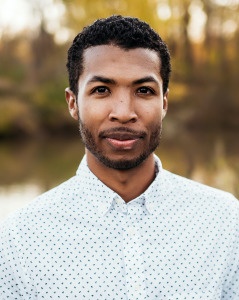 Mikell said the company hopes to double its staff over the next 12 months.
Qualifi's offerings are especially timely now because the job market is so tight. The company's software platform is designed to help its clients quickly conduct screening interviews by phone with multiple job candidates. The job candidates respond to pre-recorded questions and the information is then transcribed and relayed to the hiring company. This allows the company to vet candidates much more quickly than it could through person-to-person phone calls.
Mikell said the technology also standardizes the screening process, which can reduce the unconscious human bias that can affect hiring decisions. And since the screening interviews are audio-only, they provide no visual cues about an applicant's race or age. "Every candidate is going to get the same interview experience," Mikell said.
Qualifi's customers span a variety of industries, including health care, logistics, construction, call centers and hospitality. The company's typical customer is a company that operates in a high-turnover industry and hires a lot of hourly employees, Mikell said. He declined to say how many customers the company has, but Qualify says that, in 2021 alone, its customers used its platform to qualify tens of thousands of job candidates.
This is the second publicly announced funding round for Qualifi, which launched in 2019. The company landed $600,000 in pre-seed funding in May of last year.
Mikell was among the panelists at IBJ's Technology Power Breakfast, which took place Friday morning.
After the event, Mikell talked with IBJ one-on-one about what it takes for a startup to attract outside investment. Landing the pre-seed funding last year was quite challenging, Mikell said, but things were easier this time around.
"It took us quite a while to get some of those early investors. When we first started, it was not easy. It was basically me fundraising for two years straight, and this time it went in, roughly, a few months."
One of the things that made this fundraising round easier, Mikell said, was that numerous pre-seed investors came back to invest again.
"We were able to come to the seed round with commitments and some backing, which is always a good sign for other investors that are new to your business, to come in too. So that was really helpful."
Mikell also advised startups to treat fundraising like sales: Come up with a targeted list of potential investors and make sure you're presenting your company in the best light possible when you pitch to those potential investors.
Angel investors can also be good resources, Mikell said. Not only can they help lend credibility to your company, but they also have contacts and may be able to introduce you to other potential investors.
Please enable JavaScript to view this content.