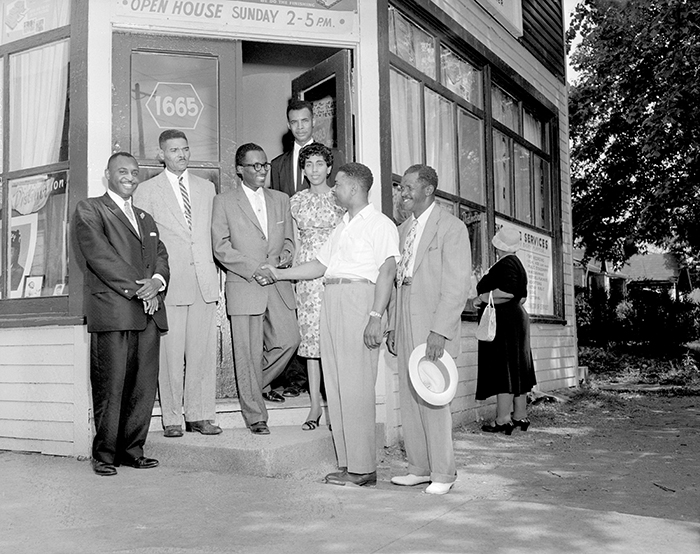 Emmett I. Brown was born in 1918 in Indianapolis and opened a photography shop in the late 1940s at 808 Indiana Ave. called The Brown Show Case. There, he took photos of musicians who performed on the avenue and in other parts of town. Later, he moved to Chattanooga, Tennessee, where he worked for a photo magazine, before returning to Indianapolis in 1956. In 1959, he reopened the photo studio—still called The Brown Show Case—at Martindale and 19th streets, where he focused on portrait and freelance photography. This photo was taken on May 31, 1959, during the dedication. Brown—third from left in the photo—died later that year, likely from complications related to an earlier heart surgery.
Source: Indiana Historical Society
Credit: This photo is courtesy of the Indiana Historical Society. More images are available at images.indianahistory.org.
Please enable JavaScript to view this content.