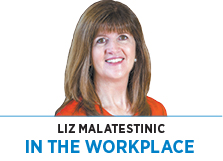 Many managers can testify to the impact the "Great Resignation" has had on their businesses. For some it has meant reducing the number of hours they are open to the public; for others it has resulted in irate customers and clients, not to mention frazzled recruiters trying to keep up with critical staffing shortages. It can seem like the hiring cycle will never end.
While plenty of attention has been given as of late to improving employee retention rates, much of that discussion has revolved around how to keep women and younger workers in the workforce. Those conversations usually leave out one important demographic: older workers. Yes, you are very familiar with the Great Resignation, but how much do you know about the "Great Retirement?" The phenomenon is real.
According to Goldman Sachs, most of the people who have left the workforce since the beginning of the pandemic are over age 55. While some of those individuals may have been due to retire anyway, many more chose to leave the workforce earlier than planned. Some worried about exposure to COVID-19, while others experienced the "Great Reckoning," the realization that they simply no longer tolerated their working conditions.
One reason this group gets overlooked in these retention conversations may be the stereotypes we tend to ascribe to older workers. Younger workers often say older workers are slower and therefore, less productive, but studies show that older workers are just as productive as their younger colleagues. (Older workers might argue that this is because they aren't distracted by frequently checking their social media accounts.)
Similarly, it's commonly believed that older workers are absent from work more often, but that reasoning doesn't hold up either. While older workers may have more long-term absences, they tend to have fewer short-term absences, resulting in similar overall absence rates with younger workers.
Finally, there is often a feeling that older workers will retire soon anyway, so it really isn't worth trying to retain them. That argument ignores the fact that young workers generally have higher turnover rates than older workers. According to the Bureau of Labor Statistics, the median tenure of workers ages 55 to 64 in January 2020 was "more than three times that of workers ages 25 to 34." In short, your older workers may not be as ready to retire as you might assume.
There are signs that the exodus of older workers from the workforce may be slowing. A recent poll by Express Employment Professionals and Harris Poll indicated that 79% of those between the ages of 57 and 75 wanted to stay in the workforce. And "unretirement" is rebounding slightly. Typically, about 3% of retirees return to the workforce, but that number fell to around 2% at the beginning of the pandemic. According to the Congressional Research Service, that number has recently risen to approximately 2.6%.
Older workers can bring experience and a strong work ethic to the workplace, but recruiters often overlook them due to unconscious bias. The best way to reduce unconscious bias is to make people aware it exists. Training managers and recruiters in how to avoid stereotypes can pay dividends in addressing your staffing issues.
A simpler solution than recruiting older workers can be to focus on retaining the ones you already have. Ask yourself—or them—why they might consider leaving and try to address those issues. Many older workers simply want to work less. Offering a reduced or more flexible schedule can entice people to stay if they enjoy the work.
Also, ask yourself if your older workers are getting the respect they deserve. Unconscious age bias is not limited to the hiring process, and older workers often find themselves marginalized. Companies should include age as a component of their diversity initiatives, but unfortunately most do not. As recently as a couple of years ago, PwC reported that only 8% of companies included age as a factor in their formal diversity programs. This oversight needs to be addressed if companies are to hire and retain talented and motivated older employees. Companies that don't have formal diversity programs can address the issue, as well. By taking steps to make older workers feel included and appreciated, employers may be able to encourage those employees to stay.•
__________
Liz Malatestinic is a teaching professor in human resource management at the Indiana University Kelley School of Business at IUPUI.
Please enable JavaScript to view this content.