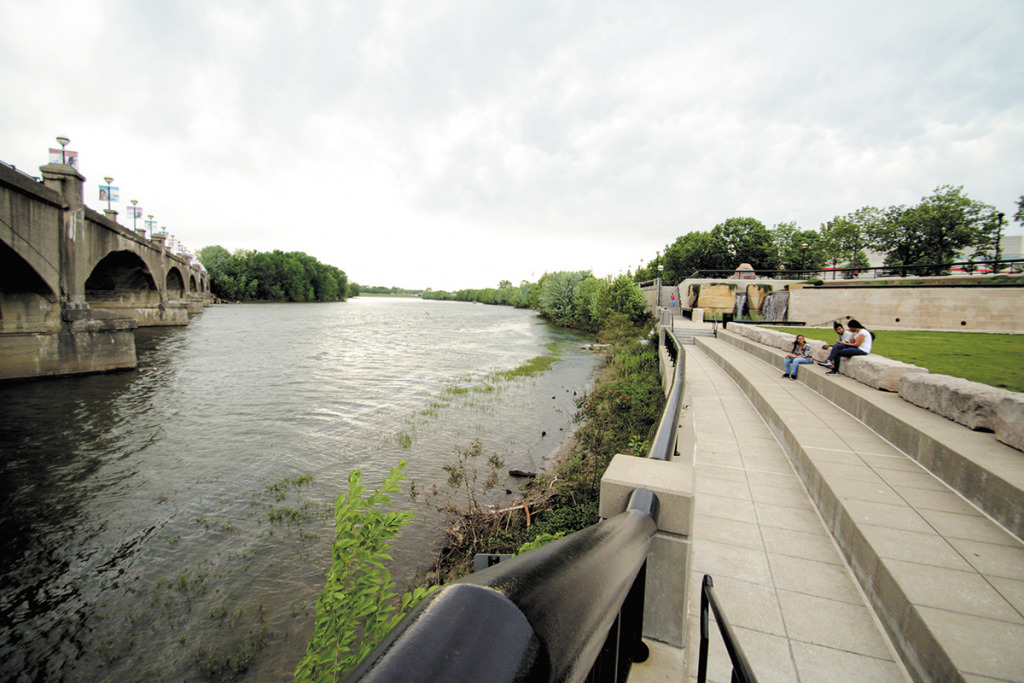 Improving a 58-mile stretch of the White River and taking advantage of the natural resource that flows through the Indianapolis area has been on local leaders' wish list for years.
In 2019, community leaders unveiled the White River Vision Plan, which detailed how the waterway could be preserved and developed through Marion and Hamilton counties. The 222-page plan was years in the making and included recommendations for commercial development, historic districts, cultural destinations and program opportunities.
No price tag was attached, but officials know hundreds of millions of dollars would be necessary to turn the vision into reality, and that has been a barrier toward making significant progress.
Brad Beaubien, director of destination development for Visit Indy, said the goal is to create a national-park-like attraction with more year-round usage and more public access points, trails and spaces. The vision also outlines a strategy for improved water quality and reduced stormwater runoff.
Some progress has been made, such as the $11 million the city of Indianapolis plans to invest in Riverside Park as part of a $120 million master plan for the attraction, the proposed new family center at Broad Ripple Park and the White River Bluffs Nature Preserve that is in the works.
In Hamilton County, an effort among Conner Prairie, Hamilton County Parks and Recreation, and Carmel Clay Parks and Recreation to build a bridge connecting the east and west sides of the river, develop an education center, create a farm-to-fork experience, reintroduce wetlands and add trails, and more opportunities for canoeing and kayaking would cost about $200 million.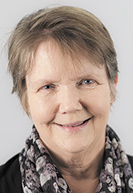 "The vision plan carries no small price tag, but the amount of economic energy it could create is also significant," Hamilton County Tourism Inc. President and CEO Brenda Myers said.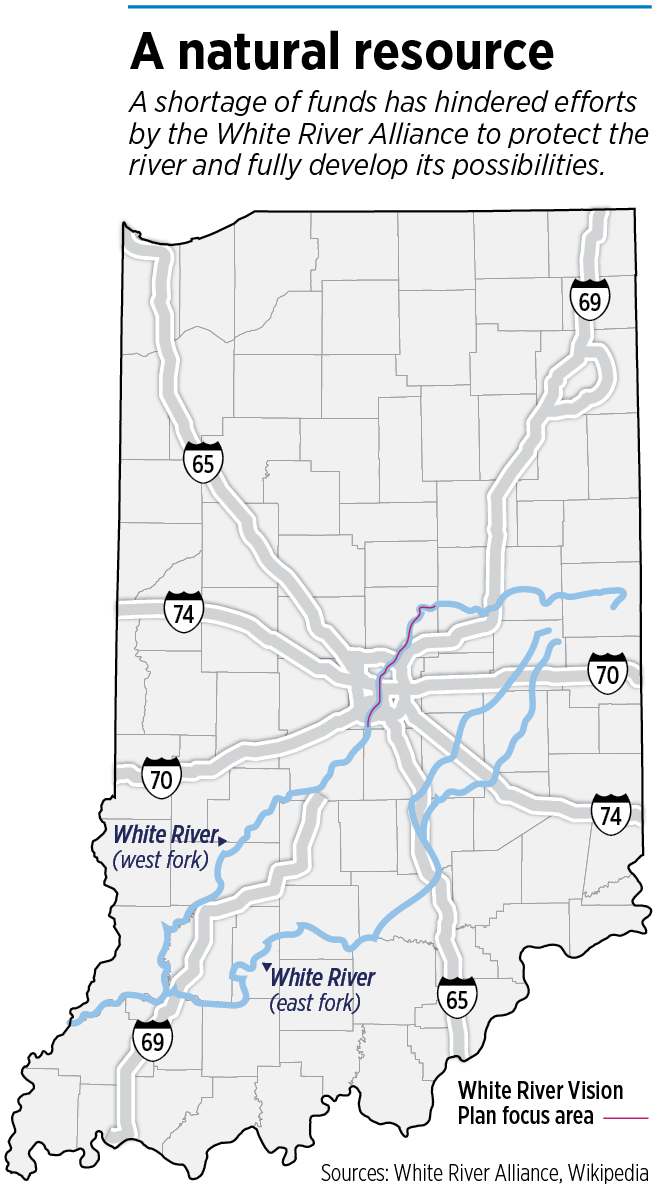 But even if the state allocated only $1 billion of its $3 billion American Rescue Plan allotment to the White River, Beaubien and Myers said that would be enough to create an amenity on the level of a national park.
"By putting that money in upfront, no pun intended, the ripple effect is going to be extraordinary," Myers said.
The investment could be used to build more parks along the waterway, cover the costs of mitigation efforts, create more public-access points, establish community programming and build alternative dam structures.
Myers said an investment in the White River could be viewed as an infrastructure project, because the waterway is critical to the state's ecosystem and water supply.
Beaubien said some ideas in the White River Vision Plan need initial design and engineering funding to determine their feasibility.
"Do you spend money on design for something that may not happen for 10 or 15 years, or do you spend it on fixing something that you know needs [to be] fixed now?" he said. "That's the struggle that many of our local government entities are facing."
Even with an initial infusion of big money, the national-park-like attraction would still need an entity to manage it, and that would require ongoing funding.
"It's great to think about this one-time infusion of cash, because we have this amazing opportunity," Beaubien said. "But that doesn't absolve us of this requirement that we have to fix the structural challenges of how we fund this or any other place-making amenity regionally and keep it going. We have to do both."•
To return to the main story, click here.
Please enable JavaScript to view this content.