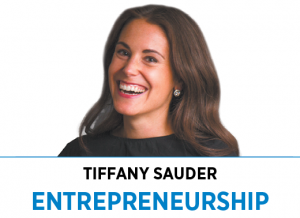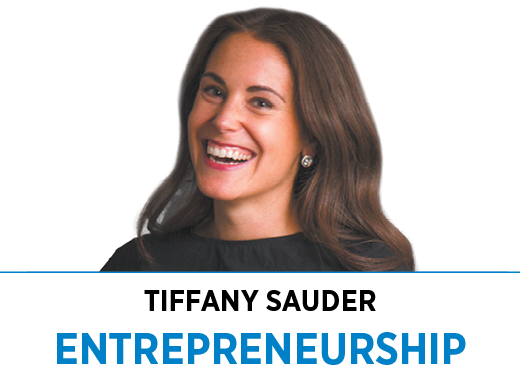 I've heard this too many times from executive leaders who have mastered many other pieces of their business, but marketing remains a mystery. The road to solving marketing is too often a littered trail of frustrating investments, tactics that had promise but never drove business value, and marketing talent that seems to never stay more than 18 months.
Is it that marketing just won't work for your business?
Maybe.
There are ways to grow without leveraging marketing. But if you've seen others in your industry be successful, you believe it's necessary to compete for talent or you know you have to reduce your reliance on a single channel (e.g. referrals or tradeshows)—there may be some flaws in your marketing strategy that are difficult to see.
There are two fundamental reasons why marketing fails to deliver results for a business:
1. Poorly defined goals
Before you discount this as obvious, let me ask you a question. If I asked every single person on your executive team, "What does marketing have to deliver to drive the business forward in the next 12 months?" Would everyone say the exact same answer?
Or would there be answers across the board like: lead generation, increase qualified applicants for our open roles, support the sales team, customer education on new products and support events and tradeshows.
It can be easy to accidentally dilute marketing's energy and resources against too many goals. This one thing stalls progress in marketing more than anything else.
2. Wrong strategy
Sometimes, you just pick the wrong strategy. It didn't work in the marketplace the way you expected it to. Assumptions were incorrect; buyers behaved differently than you expected, and the rate of growth was slower than your model showed. This is a necessary part of solving for the eventual strategy that will drive success. Where else in the business did your first answer become the final answer?
Did the first version of your engineering specs get shipped to production? Likely not.
How to fix it:
If your prior marketing plans haven't worked and you believe marketing is an important part of your 2024 success, what follows is a guide to developing an impactful marketing strategy. It includes a model for identifying your current state and 5 rules which guide mature marketing.
What makes marketing mature? A mature marketing function has three characteristics: It produces significant impact on the business, is a sustainable investment that drives revenue and has organizational credibility, trust, and enthusiasm.
Rule 1: Mature marketing operations demonstrate significant impact, draw sustainable investment and earn organizational credibility.
If marketing doesn't have a material impact on your business, receive a sustainable budget, and have the respect of the leadership team and across the business, they're not a mature part of the organization—yet.
Rule 2: Business strategy, model, and goals dictate how marketing serves the organization. When marketing stumbles, it's often because they've started with tactics (the how) and not strategy (the why and what). Companies end up with social posts, paid ads, and reports with KPIs that don't connect to what the business is actually trying to achieve. Start with your business model and strategy to understand how marketing supports both.
Rule 3: Marketing requires an executive who is an enthusiastic owner at the leadership table. Without a sponsor at the table, marketing objectives don't have a champion, and it is difficult to hold marketing accountable. Someone at the executive level has to be the clear owner to carry the torch and keep priorities alive.
Rule 4: A core in-house team is required for marketing agility, brand sustainability, and maximum ROI. You don't need a big team, and it may be a team of one, but you need an in-house marketer to maintain focus on the agreed priorities, manage the various projects, and guide marketing into the future. Without them, all your marketing expertise is in the founder's head or with outside partners. It's too important to long-term sustainability for it not to be inside.
Rule #5: Alignment is a competitive advantage, and culture is a multiplier.
Companies that have a clear and agreed-upon strategy and purpose earn the belief of their teams, enable those teams to act autonomously and quickly, and build scale. When they couple that clarity with a strong culture, the benefit is multiplied. Research shows that strong, aligned teams beat the competition and win more than their share of the market.
In the world of business, marketing has often been perceived as a mysterious "black box" that challenges even the most seasoned executive leaders. This enigma is the source of frustration, uncertainty, and unfulfilled promises in countless organizations. Yet, as we've explored the fundamental reasons behind marketing's failure to deliver results—poorly defined goals and the wrong strategy—we've also uncovered a path to resolution.•
__________
Sauder is CEO of Element Three, an Indianapolis-based marketing consultancy, and host of the podcast "Scared Confident." She is also owner of Share Your Genius.
Please enable JavaScript to view this content.