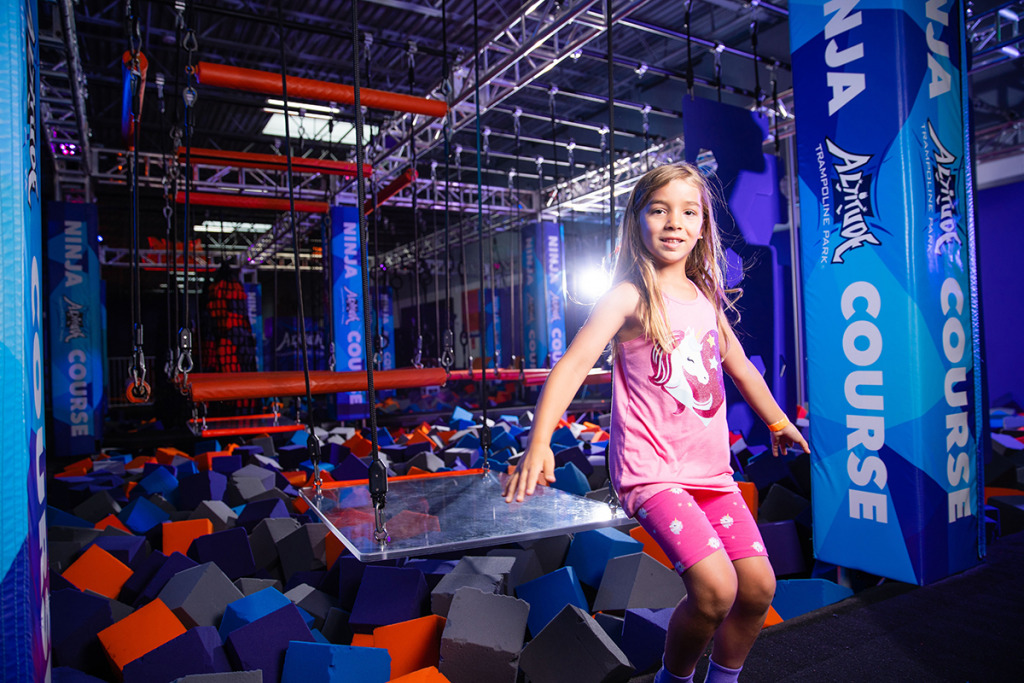 A Dallas-based entertainment company is eyeing central Indiana as an expansion market, with hopes of opening as many as five trampoline parks in the Indianapolis area over the next several years.
Altitude Trampoline Park, which has 85 locations across the globe—including several in Illinois, Ohio, Kentucky and Michigan—confirmed this week it is looking for franchisees in central Indiana, with hopes of securing a location for its first local park by the end of this year.
"When you look at its growth and its size now, I think Indianapolis can ultimately sustain four to five parks," Robert Morris, vice president of development for Altitude, told IBJ.
"There are quite a few suburban markets and [urban] markets that can sustain a trampoline park like Altitude and be very successful. It doesn't mean we're building four to five parks tomorrow, but more long-term. I'm going to have a plan for long-term growth in Indianapolis and I know that [many] parks could be sustainable in that market."
The firm is in growth mode, having opened eight parks in 2021 and planning to launch in more than 10 new markets this year.
Morris said the company is generally looking for spaces that are at least 25,000 square feet, with 18-foot ceilings or taller. Altitude often opens its parks within shopping centers, rather than in free-standing buildings.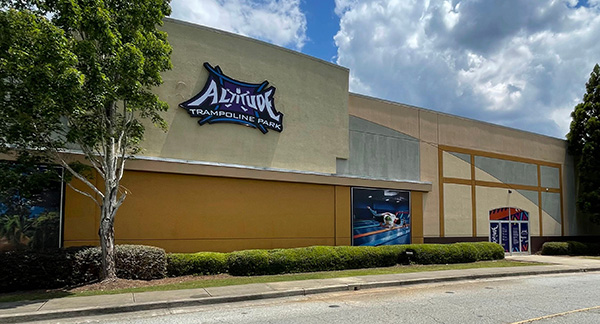 Morris said the company is open to being either an anchor or a secondary tenant for shopping centers, because the bounce parks generally draw in business for other stores within the property.
Several other trampoline park chains have opened facilities in recent years in the Indianapolis market, including Urban Air Adventure Park, SkyZone, Defy and Zip City. Many of them are in flex space that can accommodate office, warehouse and light industrial uses, but some are in retail shopping centers.
For example, the Urban Air locations in Noblesville and Franklin have taken over parts of former Marsh Supermarkets stores. The Noblesville location occupies about 34,000 square feet of a 66,649-square-foot building at 14450 Mundy Drive that Marsh vacated in 2017.
Last month, an Altitude park opened in a renovated retail space formerly occupied by a Winn Dixie supermarket in Mandeville, Louisiana.
While Morris acknowledged that Altitude's competitors have already established a foothold in the Indianapolis-area market, he said he's confident the company will be able to secure a large portion of the market share and build more locations than its contemporaries.
Altitude has four locations in the Chicago area, two in the Cincinnati area, one in Louisville and seven in Dallas-Fort Worth. Overall, the company has locations in 26 states, Puerto Rico, Argentina, Mexico, Panama and Spain.
According to the Altitude franchise website, the company has a rigorous three- to nine-month application process to determine if a would-be franchisee is a good fit for one of its facilities. In terms of costs, Altitude requires a $40,000 franchise fee, as well as financial liquidity of about $400,000, depending on the market. The total investment expected from a franchisee is generally about $1.5 million to $3.8 million. Altitude has a 6% royalty fee, as well.
He said franchisees generally have extensive control over how their trampoline parks are laid out, although all locations share common elements.
"One of the things we hear our franchisees say the most is that building out their location is really fun and rewarding," Morris said. "The way we see it, it's like owning your own version of Roller Coaster Tycoon, or being Walt Disney and building out your own theme park. It's just a really unique opportunity we afford our franchisees."
Please enable JavaScript to view this content.