The results are in: Hamilton County is still a Republican stronghold.
Maybe that doesn't seem surprising after years of GOP domination. But to many political observers—and even candidates—it actually is a bit unexpected.
Democrats were supposed to have a good year in Hamilton County. After all, experts have been saying for the last several years that voters—particularly female voters—in wealthy suburban counties across the country were moving toward Democrats.
So what happened?
Well, Donald Trump, for starters. Although he won Hamilton County by less than he did four years ago, he still won enough votes to help pull up the rest of the ticket, experts say.
Then there's COVID-19. While Democrats stayed holed up—relying on phone calls, advertising and social media—to spread their message, Republican candidates donned masks and knocked on doors, talking to voters one-on-one in ways that Democrats thought might not be safe (or popular).
And finally, Republicans did a good job slapping area Democrats with labels that might have been more appropriate for more liberal candidates in other parts of the country. That stung.
One example? Three words: "Defund the police," a rallying cry among some liberal activists but not something most of Indiana's Democrats ever embraced. Still, the phrase showed up in ads attacking local candidates.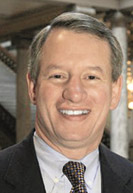 "It is amazing how a headline or three words can destroy a political campaign," said former Republican lawmaker Mike Murphy. "I think 'defund the police' completely backfired."
So why did Democrats think they had a chance to make inroads into what has traditionally been a deep red county? There was some evidence.
Democrats narrowed the margins of their losses in several races in 2018—and then won several local offices for the first time ever in 2019. This year, Democrats lined up a slate of strong candidates to challenge Republican incumbents.
Plus, Trump's popularity appeared to be waning in the northern suburban communities. With Trump's name at the top of the ballot, Indiana Democrats believed they could seize on the opportunity to ride a national blue wave.
Even Republicans were worried. Established GOP lawmakers were fundraising, going door to door, pouring thousands of dollars into TV ads—a rare sight in Hamilton County races.
In Indiana's 5th Congressional District, which includes all of Hamilton County and was considered by national pundits to be one of the most likely seats in the country to flip from red to blue, outside groups poured millions of dollars into TV ads to move the needle in their direction.
In the final days of the campaign, several national political analysts even shifted the 5th District race from a toss-up to tilt or lean Democrat, indicating momentum was favoring the left.
But Republicans actually swept every single Hamilton County race.
GOP lawmakers thought to be in hot seats easily won reelection, and Trump still won the county with 52% of the vote. Republican Gov. Eric Holcomb won the county by 31 percentage points, an increase from an already significant margin of 19 points in 2016.
In the 5th District, which was supposed to be part of the nationwide shift in suburban congressional seats to Democratic control, Republican Victoria Spartz won with 50% over Democrat Christina Hale's 46%. In Hamilton County alone, Spartz finished with an 11-point advantage.
Democrats failed in suburban district across the country, despite predictions suggesting otherwise. In Ohio's 1st District, which includes the suburbs of Cincinnati, the Republican incumbent won reelection, even though the Democratic candidate raised more money. In Arizona's 6th District (in the suburbs of Phoenix), Oklahoma's 5th District (in the suburbs of Oklahoma City) and Nebraska's 2nd District (in the suburbs of Omaha), Republicans all won.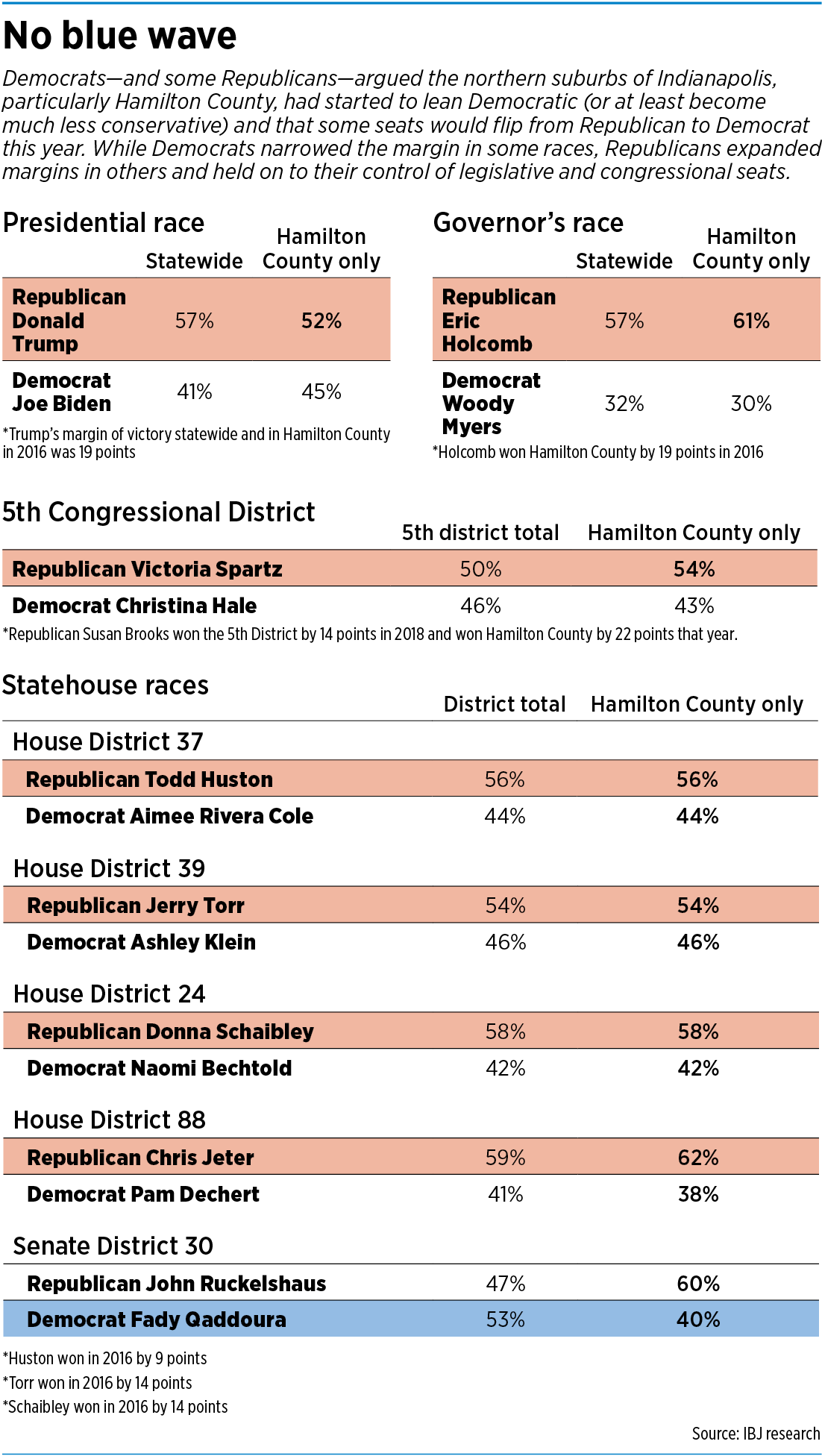 The Trump effect
Nathan Gonzales, editor and publisher of Inside Elections, said Trump is a reason Republicans won again this year. He said even though Trump performed worse overall in suburbs this year than in 2016, he still did better than projections.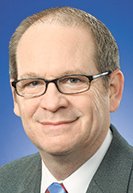 "The president had a long way to fall to become a liability," Gonzales said. "The data said he was going to be a liability, but he wasn't."
Trump won Hamilton County by 7 percentage points this year, which is significantly lower than the 19 points he won it by four years ago. And he actually lost the southern portion of the county, where Carmel and Fishers are located, to Democratic President-elect Joe Biden.
But Trump still won the county by a large enough margin that it didn't damage down-ballot Republicans. In fact, some Democrats argue that Trump actually helped Republican candidates in Hamilton County, because he helped drive turnout.
"The difference between 2018 and 2020 is the Trump voters came out," said Kip Tew, a former Indiana Democratic Party chairman.
Andy Downs, director of the Mike Downs Center for Indiana Politics at Purdue University-Fort Wayne, said the results from the previous couple of years signaled Democrats could be competitive in Hamilton County this year—but they did not guarantee seats would flip in 2020. Now, he said, it's up to Democrats to keep building the momentum.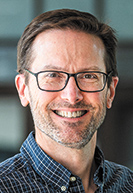 "It is a Republican stronghold, there's no doubt about that, but I think it is worth targeting by the Democrats," Downs said.
Other factors
Local political pundits and candidates say a couple of other factors—messaging and a lack of in-person voter contact—likely hurt Democrats this year.
Tew pointed to that liberal "defund the police" messaging that suggests redirecting money away from police departments to other non-policing forms of public safety. He said that hurt Democratic candidates in Indiana, even though the issue wasn't something Hoosier Democrats were talking about.
Tew said Republicans capitalized on that message and aired commercials suggesting local Democrats, including Hale, supported that movement.
"I think it made us look much more radical than we were," Tew said. "Christina Hale never one time said she was for defunding the police. That's a big frustration. … The fact checking doesn't seem to matter anymore."
Tew said Republicans are "much better at demonizing" Democrats than Democrats are at attacking Republicans. For example, he said, Democrats could have suggested Spartz was a Russian spy because of her Ukrainian background and thick accent.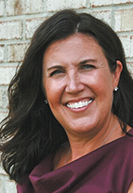 "We could have accused her of it, but we didn't, because there's no evidence that it's true," Tew said. "But people would have believed it."
Democrat Aimee Rivera Cole, who ran against Indiana House Speaker Republican Todd Huston in House District 37, said the negative ads Huston ran against her did some damage. And that's damage she thinks she may have been able to repair had she been knocking on doors in the Fishers district.
But Cole, like most other Democratic candidates, opted against the traditional campaigning tactic this year as a COVID-19 precaution.
Meanwhile, many Republican candidates, including Huston, decided door-to-door campaigning could be done safely by wearing a mask and stepping back from the door once someone opened it.
Cole said her campaign stopped knocking on doors in the spring. She and her husband resumed door-to-door campaigning briefly in the summer, but she said they weren't getting a warm reception so they stopped.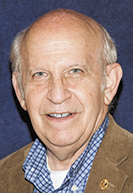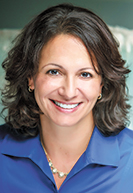 "That was something [Huston's] campaign never stopped doing," Cole said. "I don't know if I made the right decision or not … but I don't regret the decision I made."
Hamilton County GOP Chairwoman Laura Campbell said going door-to-door gave Republicans, especially Statehouse candidates, an advantage.
"What they found is that voters wanted to talk," Campbell said.
Hamilton County Democratic Party Chairman Joe Weingarten said the lack of in-person events and not going door-to-door hurt Democrats, even if it was the right decision.
"The Republicans thought the risk was worth it," Weingarten said. "I didn't feel that way, and most of our candidates didn't feel that way."
Is Hamilton County still turning purple?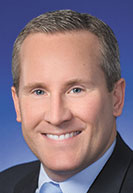 Despite another year of losses, Democrats still insist Hamilton County is shifting in their direction.
"It just doesn't happen overnight," Indiana Democratic Party Chairman John Zody said. "I don't think we've gone backwards."
But Democrats did lose ground in certain targeted races. In House District 37, for example, Cole earned 44% of the vote against Huston this year. In 2018, when Cole challenged Huston for the first time, she earned 45.5%.
The increase in the spread came despite the thousands of dollars Cole spent trying to defeat Huston, money she didn't have two years earlier.
Democrat Naomi Bechtold, who ran for Indiana House District 24 against Republican incumbent Donna Schaibley in 2018 and again this year, received 42% of the vote both years. Schaibley received an extra 2 percentage points this year, though, because there was a third-party candidate in 2018.
In House District 39, which covers Carmel, longtime Republican Rep. Jerry Torr won by a smaller margin this year, but even that race was not as close as most expected it would be. Torr won by 8 points over Democrat Ashley Klein, who also spent heavily in an effort to unseat him.
"The biggest surprise for me was the considerable margin that our legislators won by in Hamilton County," Campbell said. "We kept hearing that those races were going to be a lot closer than they were."
Democrats say Statehouse Republicans performed well because the candidates invested significantly more time and money into their campaigns this year.
"They did not take it for granted this time like they always do," Weingarten said. "They actually realized they had to campaign and they did."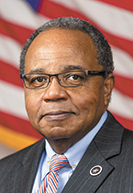 Robin Winston, a Democratic political strategist who was state party chairman during Democratic Gov. Frank O'Bannon's administration, said the Statehouse candidates "did remarkably well," despite the margins, given that they ran against such well-established Republicans.
"They took on some pretty entrenched people," Winston said. "You took on a 24-year incumbent and you took on a speaker of the House."
Cole said even though her percentage was lower this year, she thinks a positive indicator for Democrats is that the total number of votes cast for her was higher. She received about 5,000 more votes this year than in 2018.
"That's a lot of Democrats," Cole said. "I hope it's going to keep getting a little more blue all the time."
Zody also argued that Democrat Fady Qaddoura's win in Senate District 30, which includes parts of northern Marion County and southern Hamilton County, is proof the party did gain some ground this year.
But Qaddoura lost the Hamilton County vote by 20 points to Republican incumbent John Ruckelshaus. Qaddoura's margin of victory in Marion County is what helped him win the seat 53% to 47%.
Democrats are also pointing to Biden's win in Carmel and Fishers and the fact that he earned 45% of the vote—8 points more than Democratic presidential candidate Hillary Clinton received in Hamilton County in 2016—as positive signs.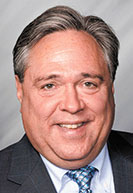 "Biden did carry Carmel and Fishers, basically not by much, but he did carry them," Weingarten said. "That does show that people were splitting their tickets."
Torr said he wasn't surprised that Trump lost his district.
"He was and is a polarizing figure," Torr said. "I don't think that's a sign of a big sea change in Hamilton County."
But even Republicans who say Hamilton County is still a stronghold for the GOP aren't willing to say things will be easy for Republicans going forward.
"I think it's something we have to continue to watch," Republican political consultant Rachael Coverdale said. "Even though you're in Hamilton County, you're not safe. … What worries me is south of 146th Street."
Democrats agree that the areas south of 146th Street—essentially the cities of Carmel and Fishers—may be the places to target in the future because Biden performed well there.
Tew said if Carmel Mayor Jim Brainard or Fishers Mayor Scott Fadness, both Republicans, retire, those seats could be up for grabs.
The question most political observers seem to be wondering, though, is how much of the suburban shift is simply due to a dislike for Trump? How much of that remains when he is no longer in office or on the ballot?
"I truly believe that people did not reject Trump's policies," Murphy said. "They rejected his narcissism… They were just sick and tired of the guy."•
Please enable JavaScript to view this content.