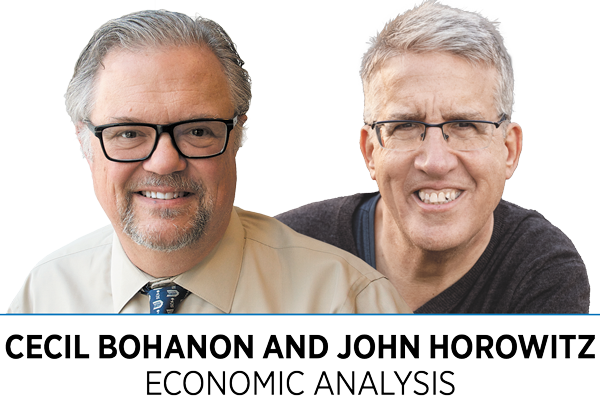 College students spend much time thinking about what they want to do with their lives. The right to determine the course of one's life and career is a glorious privilege free people enjoy.
Typically, students get career advice from family, friends, teachers and counselors. We encourage them to investigate alternatives and ask questions such as: What kind of work suits them? What work will fulfill them? What will they enjoy? What is the compensation, and what advancement can they expect? We advise them to keep their options open, recognizing that they will likely change jobs and careers over their lifetime.
A well-paying job that one enjoys is part of the American dream. A satisfying job serves oneself and one's family, the community and the larger society. A satisfying job is a praiseworthy goal. As much as we applaud this general career choice approach, is there more?
In April 1947, a 21-year-old female announced her career plans to the world: "… with a whole Empire listening. I should like to make that dedication now. It is very simple."
"I declare before you all that my whole life, whether it be long or short, shall be devoted to your service. … God help me to make good my vow, and God bless all of you who are willing to share in it."
In September, 75 years and five months later, that youngster, Queen Elizabeth II, did service for her country. She fulfilled her constitutional duty to invite the Conservative Party's leader, Liz Truss, to Balmoral Castle in Scotland to become her 15th prime minister. The frail 96-year-old queen—with bruised and blue hands yet attentive, neatly dressed and well-groomed—greeted Truss and the whole world with a welcoming smile and a twinkle in her eye. She did her duty to the very end.
Could it be that all of us, young and old, can learn something by viewing our work through the lens of duty? Not our compensation, self-fulfillment and advancement, but doing our duty for its own sake. Of course, many in our midst do just that. And not just royals like the late queen. The workman who does the job right without having to be told. The nurse or physician who logs extra hours for a patient. The waitress who ensures the coffee is always fresh.
Doing one's duty. Old-fashioned? Yes, but a timeless virtue to admire and emulate.•
__________
Bohanon and Horowitz are professors of economics at Ball State University. Send comments to ibjedit@ibj.com.
Please enable JavaScript to view this content.