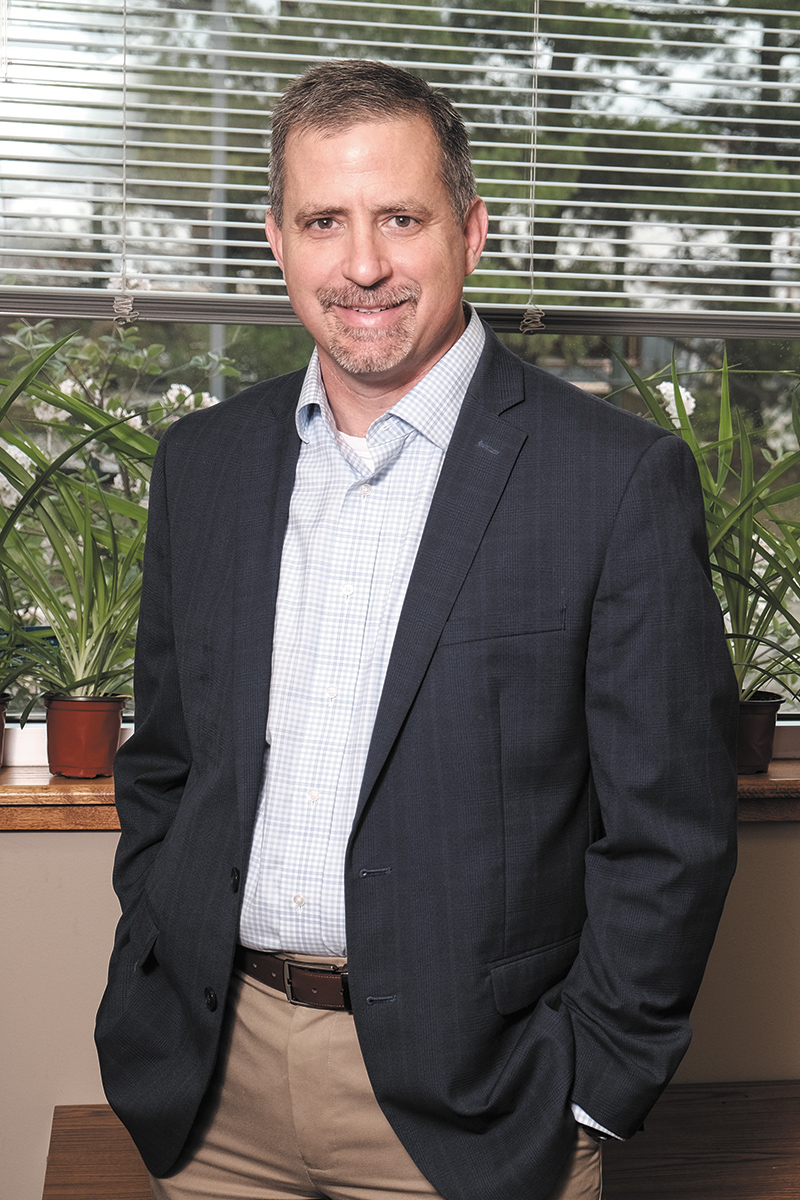 You probably don't even notice them, but they're all around: abandoned gas stations, dry cleaners, strip malls and factories—once, thriving businesses; now, empty sites filled with contaminated soil that would likely cost a small fortune to clean up.
BCA Environmental Consultants LLC is one of many firms that help local governments and businesses figure out how to clean up these messes, commonly called "brownfields." Company President Joel Markland leads the 15-person operation that started in Elkhart in 1987 and now has offices in Indianapolis, South Bend, Louisville and Puerto Rico.
How many brownfield sites are there in central Indiana?
That's not a number that anybody really has their finger on, but it is definitely in the thousands. They could be as big as the GM stamping plant in Indianapolis or as small as the corner gas station that's abandoned.
Why so many?
Well, we're in the heart of the Rust Belt, where industry once was king. The result of that has been a fair number of abandoned properties. And when those factories get abandoned, a lot of support property, even down to the corner gas station, ends up being abandoned, because, if a factory leaves a neighborhood and a thousand jobs are lost, there's less need for three gas stations in the neighborhood. So, one or two of them end up closing.
Do you find the brownfield sites in every city, even small towns?
Yes, even in the smallest communities—say Sullivan, Indiana, for example, with about 5,000 people—we find 25 or 30 properties just in the city limits that we could identify as a brownfield. Indianapolis probably has thousands of its own.
Is there a common challenge with remediating these sites?
The common challenge is getting them redeveloped. Because a developer often doesn't want to invest in a contaminated property.
What we do is a lot of grant writing for our clients for Brownfield Assessment Grants (from the U.S. Environmental Protection Agency). Typically, those grants are anywhere from $300,000 to $600,000. We write those grants with the hope that the community then hires us to do the environmental consulting work associated with that.
Can you give me an example of one of your high-profile remediation projects?
We've done some really cool things in Bloomington. The city has what's called the B-Line trail, an old rail corridor that's been redeveloped into a multi-use trail. Bloomington didn't just pave it; they actually sought environmental closure on it to … feel comfortable that all of the environmental issues have been addressed on it, and it was safe for use.
Bloomington also has Switchyard Park, which was an actual railroad switchyard which has been redeveloped into a community park. The city has invested 30-plus million dollars to develop the park and the B-Line, and they're massive amenities that have attracted hundreds of millions of dollars in private investment in that area.
When did you expand into Puerto Rico?
We opened an office there very quietly in 2019. We were getting ready to do a press release, and the pandemic hit. It just became less important to announce to the world that we had a Puerto Rico office when we were just trying to keep our feet under us.
Why did you choose Puerto Rico for your latest expansion?
I traveled down there in October of 2018, one year after Hurricanes Irma and Maria. There was a lot of damage there, and in a five-day trip, I found out that a lot of people down there really wanted what we had to offer, which was building relationships and providing solutions. And it became pretty apparent that we could really grow our company down there.•
Please enable JavaScript to view this content.