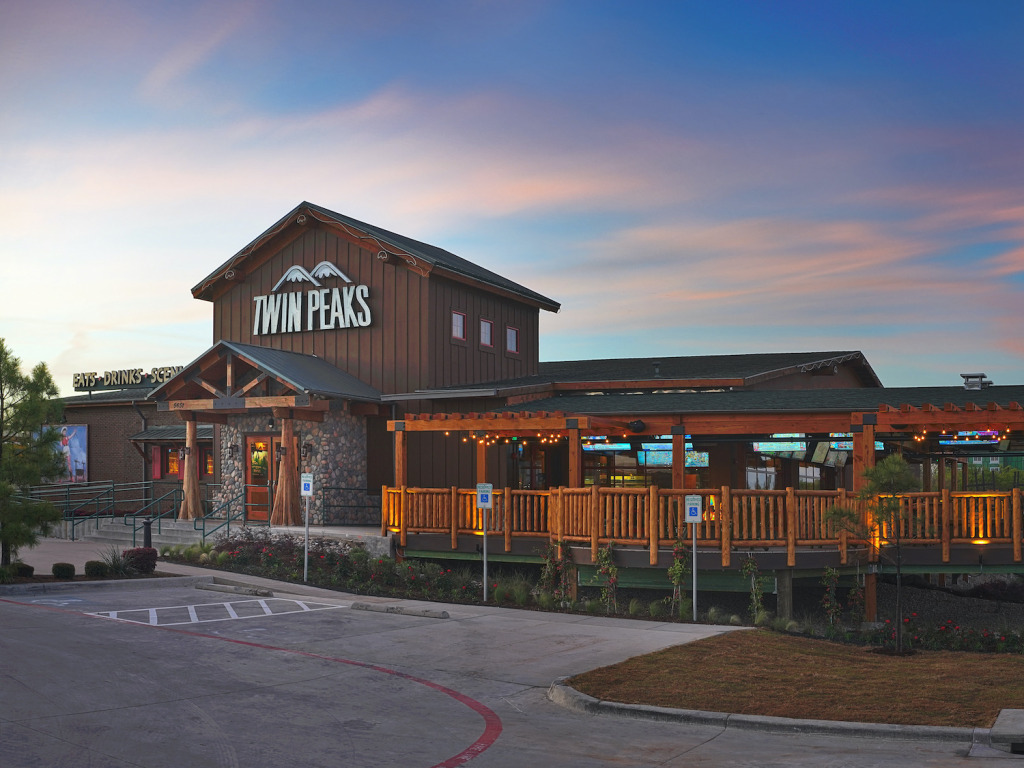 According to the official website of restaurant chain Twin Peaks, the lodge-style sports bar will take over the former location of Logan's Roadhouse near Greenwood Park Mall.
In addition to a coming-soon landing page at twinspeaksrestaurant.com, Texas-based Avalanche Food Group is listed as the company responsible for an online job posting for a general manager of the Greenwood location.
Avalanche has been a Twin Peaks franchisee since 2010.
The 8,000-square-foot building at 600 Greenwood Park Drive North near the intersection of West County Line Road and Madison Avenue would become the second Twin Peaks location in Indiana.
In 2014, a Castleton-area Twin Peaks opened in the former Loon Lake Lodge building at Interstate 69 and East 82nd Street.
Known for female wait staff members who wear denim shorts and crop tops, Twin Peaks features an atmosphere commonly compared to Hooters and Tilted Kilt Pub & Eatery.
Twin Peaks touts its "friendly and attentive Twin Peaks Girls" who serve food and drinks in a setting where it's possible to "embrace the Lodge Mantality."
According to Steve Delaney, first vice president of real estate company CBRE, Avalanche Food Group purchased the outlot building northeast of Greenwood Park Mall from Florida-based National Retail Properties.
This story was updated on Oct. 4 to include information about the purchase of the outlot building.
Please enable JavaScript to view this content.