No picket lines had formed at Indiana auto plants as of midweek, but one of the key sticking points that prompted the United Auto Workers targeted strike across the country looms large in the Hoosier state.
Union leaders want to extract promises from the Big Three automakers that their wave of new electric vehicle battery plants will fall under the UAW's contract and that workers at those plants will make UAW assembly wages of $32 an hour. That would help allay fears of union leaders that the nation's transition to electric vehicles will cut them out of the equation and lower future pay.
GM has agreed to the demand, encompassing the planned $3 billion GM and Samsung SDI EV battery-cell plant near South Bend.
But neither Ford nor Stellantis has made such a promise, putting two new Stellantis and Samsung SDI plants planned in Kokomo squarely in the middle of the union battle as Indiana positions itself to be an electric vehicle hub. Combined, the two plants would represent a $6.3 billion investment and create 2,800 jobs.
For labor advocates, the fight means protecting workers and advancing wages as the electric vehicle revolution takes hold. But some auto executives believe that giving into the union's demands will hurt the U.S. auto industry's ability to compete against non-union companies in China and Japan.
"Hoosiers should be cheering the UAW on in their strike against the Big Three," said Bill Groth, an Indianapolis labor attorney. "If the UAW achieves its goals, the beneficiaries will not only be UAW workers but also non-union auto workers who will benefit from the upward pressure on wages and the additional opportunities for good-paying jobs in the auto industry as it transitions to EVs."
Bill Ford Jr., executive chair of Ford Motor Co., said the strike benefits only non-union competitors.
"Toyota, Honda, Tesla and the others are loving the strike, because they know the longer it goes on, the better it is for them," Ford said in livestreamed remarks Monday at the company's plant in Dearborn, Michigan. "They will win, and all of us will lose."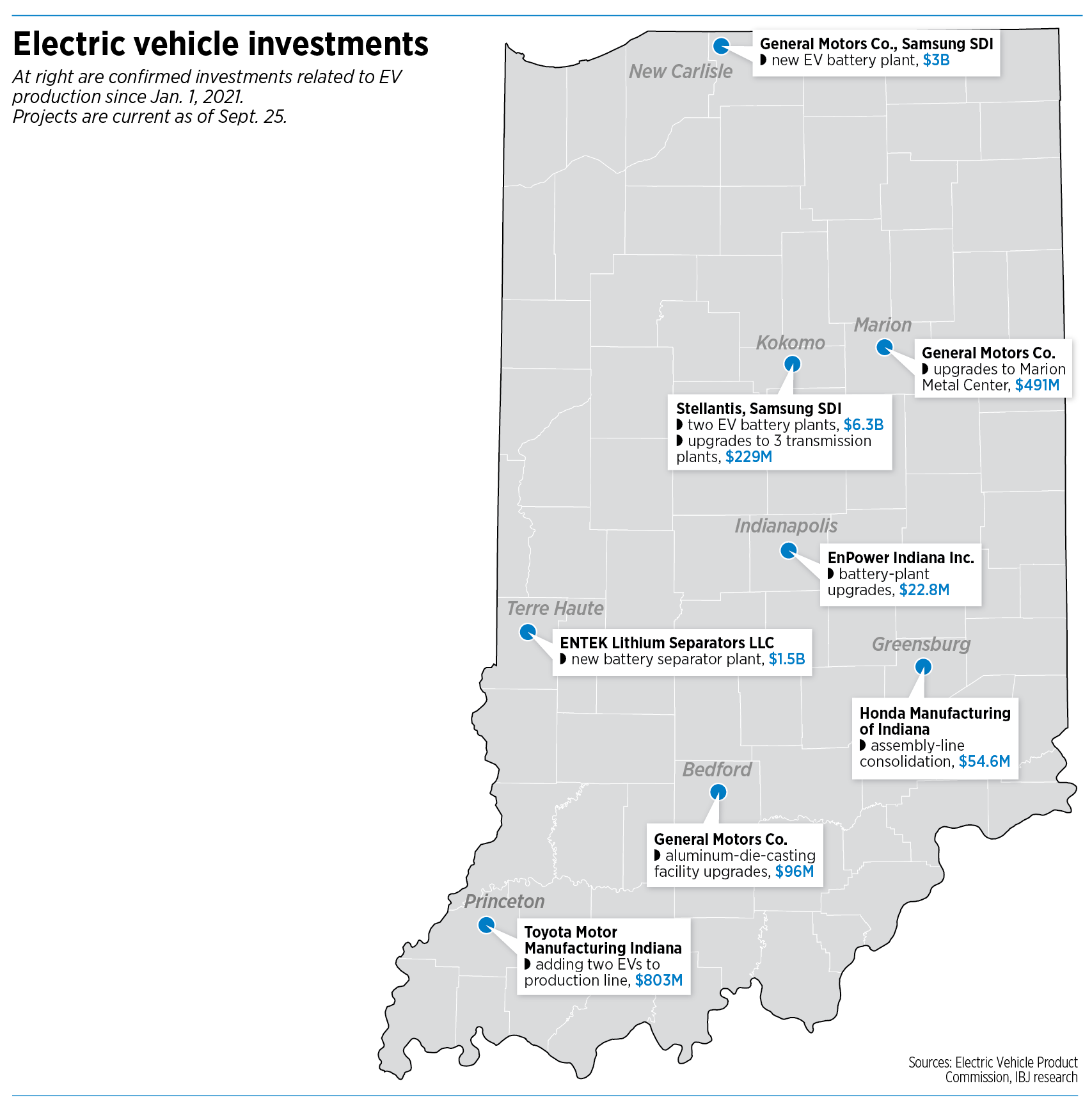 Lightning-fast transition
Paul Mitchell said anyone can literally see the EV transition happening right now in Kokomo.
The president of Energy Systems Network, an Indianapolis-based not-for-profit focused on advancing energy technologies and transportation sectors, was sitting recently in a large conference room at Ivy Tech Community College in Kokomo with a clear view of construction on the first Stellantis battery-cell plant, which is expected to open in 2025.
Mitchell watched as bulldozers moved dirt and mammoth cranes lifted steel beams for the $2.5 billion factory, the result of a partnership between Amsterdam-based automaker Stellantis and South Korea-based renewable-battery company Samsung SDI.
It was apt imagery considering the topic of conversation. Mitchell was meeting with state lawmakers, private business leaders in the auto industry and a UAW representative to discuss how Indiana was preparing for a world where sales of cars powered by electricity, not fossil fuels, might outnumber internal-combustion-engine vehicles by the year 2030, a goal of the Biden administration.
"That was a pretty stark reminder that the work this group is doing is happening in real time," Mitchell recalled. "The fact that, when these projects are announced, there's steel in the ground almost immediately is a sign that this industry is transitioning, and it's transitioning rapidly."
Mitchell is one of 10 members serving on the Electric Vehicle Product Commission, a group formed by the Legislature in 2021 to explore how Indiana's automakers and workforce can adapt to the evolving electric vehicle industry.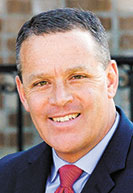 The commission's members consist of industry representatives—including the Battery Innovation Center, United Auto Workers, Toyota, General Motors and Stellantis—along with four lawmakers, two from each political party.
After the meeting, Kokomo Mayor Taylor Moore took commission members on a tour of the Kokomo plant under construction on land that, only a year ago, was a cornfield.
"It's been fast and furious," Moore said of the Stellantis project. "They've been very much on top of the expected timeline."
A forward-looking report
The commission last month released its second annual report, which evaluated the inventory of existing EV product facilities and production capabilities along with the supply of skilled and nonskilled workers in the EV industry. It also outlined future funding and subsidy opportunities, including battery supply chain grants and other federal funds made available through the Bipartisan Infrastructure Law and Inflation Reduction Act.
At the state level, the Indiana Department of Transportation is investing nearly $100 million to build an EV charging network at strategic sites across the state, and private companies like Duke Energy are seeking interested school districts to participate in a forthcoming EV School Bus program in which the company will provide charging infrastructure for EV school buses and partial funding for bus deployment.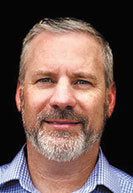 The commission worked with Purdue University to conduct a risk analysis to understand how automakers could benefit from, or be hurt by, the transition to electric vehicles. Breaking the state into 11 regions as defined by the Department of Workforce Development, researchers found that automakers in central Indiana, which include 1,493 companies that employ more than 46,000 workers, were at the greatest risk, while the southwestern region of the state was least likely to be impacted by the transition.
Mike Maten, manager of supply chain and energy policy at GM and a member of the EV Product Commission, said commission members wanted the report to focus on how Indiana can prepare its workforce for the inevitable transition to EVs rather than focus on job losses.
"When you look at the entire ecosystem that is being built, from battery cell and pack manufacturing to battery and material recycling to EV chargers, and assembly plants, we wanted the report to carry the message of opportunity," Maten said. "I think every member of the commission, after two years of work and two reports, sees the opportunity for job growth."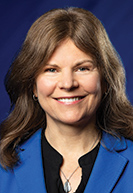 Rep. Carey Hamilton, a Democratic lawmaker from Indianapolis who serves on the commission, said it was notable that both auto manufacturers and UAW representation were in the room when the commission released its second annual report last month.
Moore, the Kokomo mayor, said he's confident the UAW and Big Three will reach an agreement.
"A strike or any type of layoff always concerns us as a community," Moore said. "But one of the things that we here in Kokomo pride ourselves on is the way that the community rallies behind in times of need, whether it's a downturn in the economy or a natural disaster."
Looking ahead, Indiana needs to explore partnerships with automakers, unions and higher education institutions to encourage retention of employees who might willingly exit the auto industry workforce or be displaced as part of the EV transition, according to the EV Product Commission's 2023 report.
At the same time, new workers will be needed to fill these jobs as Indiana's workforce continues to age out of the labor market.
"We've been talking about our education system and workforce issues in our state over the past few years, and now we're officially bringing in this particular sector that is important to our state's economy into those conversations," Hamilton said. "This publication will start a lot of conversations over the next few months, and we hope to come up with budget and policy recommendations."
Fears remain
As the UAW strike rolls on, concerns remain in Indiana about potential layoffs in the short term and potential job losses in the future as the switch to electric vehicles accelerates.
This week marked the second month of the strike, and while none of the 13,000 UAW members in Indiana had been called to join the picket lines as of midday Wednesday, that could change in an instant. UAW President Shawn Fain said last week that leadership is "prepared at any time" to call on more local unions to walk out.
Such actions already have prompted layoffs at some Indiana plants, and those impacts could become deeper and more severe if the UAW strikes at Hoosier facilities.
"A strike at one of the plants could definitely have some downstream or even upstream impact to some of the plants in Indiana," said Alan Amici, president of the Center for Automotive Research, a Michigan-based not-for-profit that researches the auto industry.
Over the past 20 years, advances in automation have reduced the amount of labor required for both gasoline and electric vehicles, Amici said. Electric vehicles contain about 30% fewer parts than do vehicles with internal-combustion engines, leading auto executives to conclude that EV factories will require 30% to 40% fewer workers than gasoline-vehicle production facilities.
Concerns about a shrinking workforce also were among the driving factors in the UAW's decision to strike.
In addition to calling for unionization at EV plants, the UAW, which has seen declining membership over the past 20 years, is seeking cost-of-living increases, retirement benefits for new hires and a 32-hour work week.•
__________
The Associated Press contributed to this report.
Please enable JavaScript to view this content.