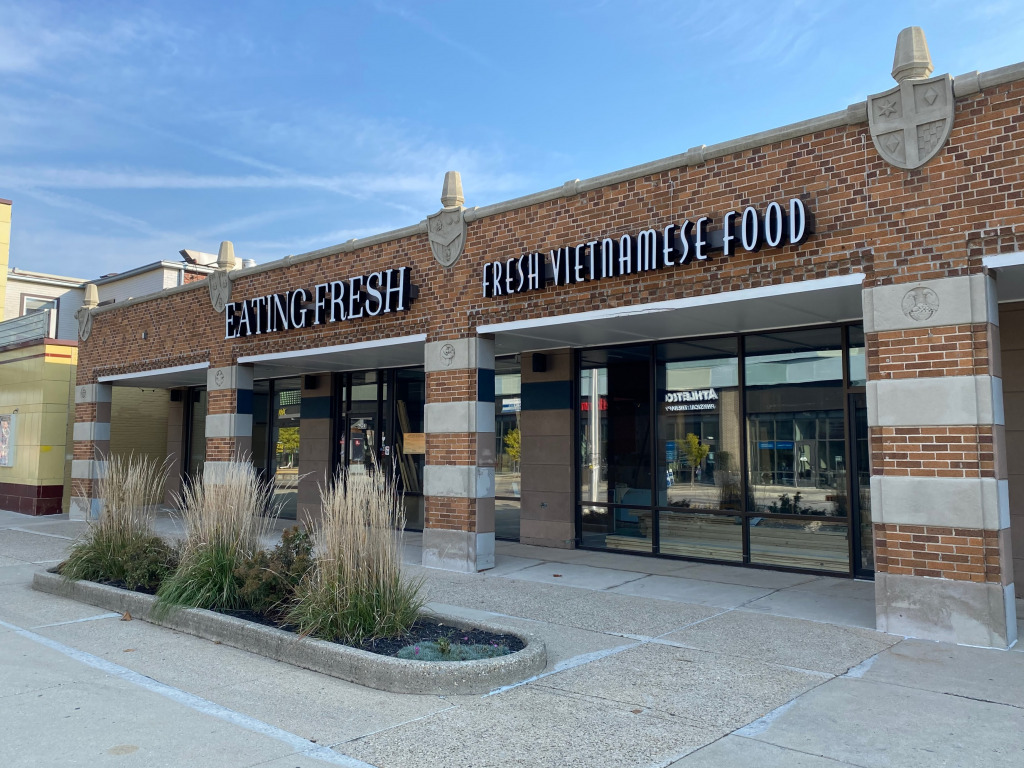 Vietnamese restaurant Eating Fresh is targeting February or March for opening in a site on Broad Ripple Village's front doorstep that housed Naked Tchopstix from 2003 to 2018.
Indianapolis resident Ricky Phan said Eating Fresh will specialize in pho, banh mi sandwiches and steak at 6255 N. College Ave., the building directly south of the Vogue music venue.
"We will deliver what the company's name stands for: Everything is fresh," said Phan, co-owner with his wife, Andrea.
While the Phans are first-time restaurant owners, they also own Zen Nail Lounge, 6247 N. College Ave., two doors down from Eating Fresh.
Ricky Phan, a native of Vietnam who moved to California as a teenager, has lived in Indianapolis since 1997. 
"Broad Ripple is our ideal place," he said. "We call it the 'humble place.' From the outside, you don't see it. If you live here, you can go deeper into it and see more."
Phan estimated that 12 employees will work at Eating Fresh, where the indoor capacity will be 90 people. Outdoor seating also will be available to customers.
Kosene & Kosene manages the retail strip that includes Eating Fresh and Zen Nail Lounge.
The Eating Fresh spot has been home to restaurants since the late 1990s, including Bruegger's Bagels and Charley Dog's Grille before the arrival of Naked Tchopstix. Captain Sushi, which followed Naked Tchopstix, closed during the pandemic.
Please enable JavaScript to view this content.