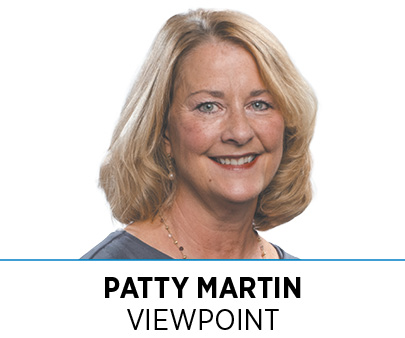 Public- and private-sector determination and investment have made life sciences a signature of the central Indiana region, along with creating a sophisticated innovation ecosystem. Having such an advanced industry in our midst generates a wide range of benefits, including an infrastructure that supports Indiana's other sectors, including manufacturing, technology and retail.
The boom in life sciences activity in Fishers over the last couple of months is a prime example of the growth. Nearly 500 jobs and more than $300 million in capital expenditures have been committed by companies from Indianapolis, Italy, Australia and South Korea who chose the community as their American headquarters.
Further evidence is supplied by a recent report by TEConomy Partners—"Essential: The Impact of the Healthcare and Life Sciences Sector in Central Indiana"—which paints a vivid picture of the importance this business segment holds for our region.
Health care and life sciences account for one in every 10 jobs in the state. In central Indiana, those numbers are slightly higher, with the sector employing more than 164,000 people representing 10.6% of employment and 16.5% of the regional labor income. In addition, each of those jobs carries a multiplier of 2.02 representing jobs indirectly supported by the sector. That places the overall impact on central Indiana employment at more than 330,000 workers. More than 27,000 jobs are expected to be added in the next decade.
The health care sector itself is a key employer, providing a wide range of secure job opportunities. The life sciences industry is also diverse and wide in its employment, creating demand for work across research and development, manufacturing, warehousing, distribution and all the business functions that support the value chain.
From a total-impact perspective, the sector generates and supports nearly $84 billion in economic output.
Not only are life sciences a key economic driver for the region, they also improve Hoosier lives in an abundance of other ways. The sector paves the way for higher-quality health care for all our residents. It spawns innovation and economic development, which in turn spawns more and better-paying jobs. It fosters advances in education and human capital, building skills that give our residents increased opportunities. It also makes the area a more attractive place to live, gives us resiliency in times of emergency, benefits charitable services and offers a wealth of other benefits to improve societal well-being and regional quality of life.
According to the report, central Indiana is a holistic health care and life sciences ecosystem, "having particularly complete coverage of key ecosystem elements." We are able to perform R&D, clinical testing, trials, manufacturing and distribution. We have the academic facilities to develop a skilled workforce and management. And we can attract and provide the needed capital to fund the sector.
This region's health care and life sciences sector is highly functioning for sure. As such, it has permitted us to play a global role in confronting and helping to mitigate the effects of the ongoing pandemic. But the landscape is ever-changing. We must be attentive and agile to adapt to advancements and disruptive technologies on the horizon.
This sector has been good for Indiana, and Indiana has been good for the sector, but we can't stand still. We must keep growing—moving forward—to ensure central Indiana remains a great place to do this business, to innovate, to invest, to excel. Health care and life sciences is a powerful engine for central Indiana, both economic and otherwise. Let's not take our foot off the gas.•
__________
Martin is president and CEO of BioCrossroads, an initiative of the Central Indiana Corporate Partnership.
Please enable JavaScript to view this content.