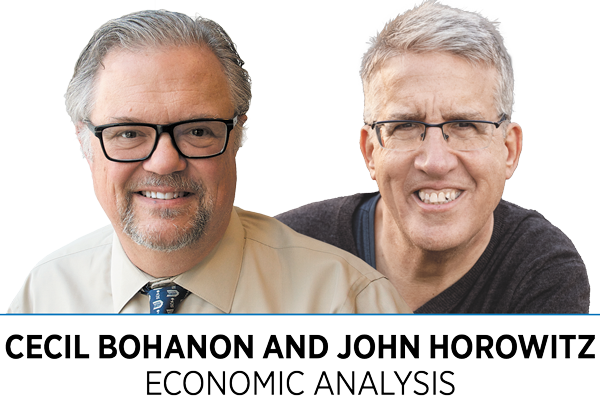 Since welfare reform in the 1990s, some studies have reported that poverty has increased for single-parent households. However, this depends on how you measure income and over what time frame.
The official U.S. definition of poverty doesn't include non-cash benefits, tax credits, nor capital gains or losses. The official poverty measure excludes food stamps (SNAP), housing subsidies and Medicaid (health insurance for low-income households). It also doesn't include tax credits, such as the earned income tax credit. In 2019, SNAP expenditures were $60 billion, Medicaid expenditures were $639 billion, federal housing subsidies were $51 billion, and EITC benefits were $70 billion. These programs add up to $820 billion, nearly 19% of the $4.4 trillion in federal expenditures. That is a large amount, although less than the federal budget deficit.
Poverty thresholds also increase with the inflation rate, and economists estimate that the Consumer Price Index slightly overstates the inflation rate. Likewise, most households who are counted as poor in any given year are temporarily poor. They fall into poverty when the household suffers unemployment or changes in its structure, such as divorce, but rise above the poverty threshold when re-employed or the household is reconfigured in later years.
When researchers try to include non-cash benefits, there are problems with the data. Focusing on SNAP benefits, Bruce Meyer at the University of Chicago looked at three income surveys. In the Survey of Income and Program Participation, he found that 23% of SNAP recipients didn't report receiving SNAP. In the American Community Survey, 35% of SNAP recipients didn't report receiving SNAP, and in the Current Population Survey, 50% of SNAP recipients didn't report receiving SNAP.
On the other hand, a substantial number of those who didn't receive SNAP benefits were in the surveys reported as having received SNAP benefits. When Meyer and his co-authors looked at the biases in the survey data, they found that net estimates understate SNAP participation, especially for single parents, non-whites and low-income households.
In another study, Meyer and his co-authors corrected for survey misreporting. Poverty among single-parent families decreased 62% in the two decades after welfare reform. They concluded that correcting for underreported incomes substantially reduces the reported poverty rates. We live in a world where we all rely more and more on statistics to understand the world and make decisions. Unfortunately, incorrect data can lead to misunderstandings and poor choices.•
__________
Bohanon and Horowitz are professors of economics at Ball State University. Send comments to ibjedit@ibj.com.
Please enable JavaScript to view this content.