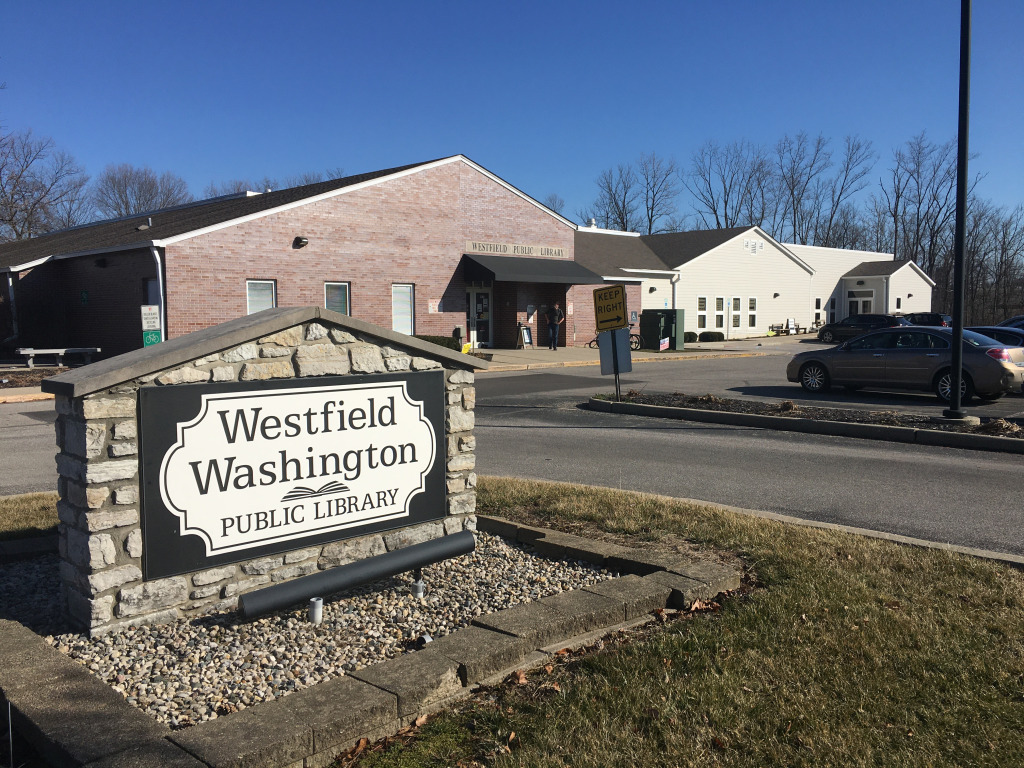 The new, larger location for the Westfield-Washington Public Library may be built near the city's growing downtown.
The Westfield-Washington Public Library's board voted last week to build a new library next to the Curtis Dyna-Fog building off Park Street, in Westfield-based EdgeRock Development's Grand Millennium Center. The board is now working with 31 32 Investors LLC to acquire roughly half of its 7-acre property south of the Midland Trace Trail and west of Westfield Boulevard. Scott Willis, board vice president and building committee chair, said he expects the 45,000-square-foot library's construction and land costs will be covered by a $16.7 million general obligation bond scheduled to go before the city council later this year.
"We wanted to buy enough land to build a library for today, and for the future," Willis, who is also a city council member, said. "The schools have grown around us, and now we're stuck. This property gives us extra acreage we can expand to, if needed."
The current 32,230-square-foot Westfield-Washington Public Library sits on 2.6 acres at 333 W. Hoover St., tucked between the Westfield middle and high schools.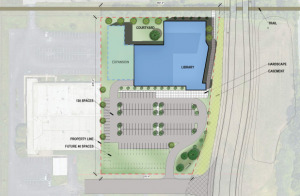 Sheryl Sollars, the library's director, said that's part of the problem.
"In a way, there's a perception that we're here for the schools," she said. "We don't have our own identity as a public library. Really, we serve the whole entire community—not just the school-aged children. We do serve them, but that's only a small percentage of our circulation."
Westfield residents on social media have expressed concerns about students having to cross the busy State Road 32 to reach the proposed location, but Willis echoed Sollars' sentiment.
According to the library's data, middle and high school students only check out 4% of materials loaned between the hours of 3 and 5 p.m. each weekday. Those students make up 13% of those who enter the building during that time.
The nearly 40-year-old building was last expanded in 2014 to include some quiet study areas, a dedicated computer lab, a space for teens and a community gathering area on the building's lower level. Sollars said the current facilities aren't big enough, and the new three-story library would provide more space for the city's growing population.
Though there are no designs yet, Sollars said she anticipates the library's over 150,000 adult and juvenile books, magazines, audiobooks, music CDs, and DVDs will share space with different sized meeting rooms, coworking spaces, computer areas, curbside pick-up, a maker's space area for creating different things with 3-D printers and a possible business incubator.
A rudimentary site plan shows there could be a courtyard for outdoor programming, and the larger property will allow the library's parking to immediately jump from 65 spaces to a planned 130.
"We want the library to become a community center," Sollars said. "We want to provide spaces for people to come, gather and have meetings."
Both Willis and Sollars said they're excited for the two trails that are immediately adjacent to the property, including the Midland Trace that runs past several restaurants on Park Street before joining with the future Grand Junction Plaza.
"We feel like the library will be a great centerpiece to driving that," Willis said.
Sollars said the soonest the tax neutral bonds could be approved would be this fall. Once the financing is secure, construction bids would be sent out in January 2022 and a groundbreaking could take place as soon as April of next year.
When the new library does open, Sollars said she doesn't expect to have to hire any new staff. The library currently has 29 employees.
Willis said the library board will discuss what happens with the old building at a meeting next week; it may be put out for public bid or sold to the school system. Either way, Willis said the board wants to be careful about its future use.
"We certainly don't want to see something like a bar or restaurant on those schools' campus," Willis said.
Please enable JavaScript to view this content.