The owners of Rail Epicurean, a Westfield restaurant that served customers in a century-old barn from 2014 to 2020, plan to open a new concept, Rail Cafe & Market, later this year.
Rail Cafe & Market will occupy a much newer building in Westfield, joining an Ace Hardware store and other tenants in a Grassy Branch Marketplace retail center, 3400 Nancy St., built in 2020.
Melanie Miles, who owns Rail with her husband, Toby Miles, said the rebooted venture will be reminiscent of Rail Epicurean's original business model that combined grab-and-go sandwiches and pastries with a market stocked with local meats, cheeses and other grocery products.
Eventually, Rail Epicurean scaled back the market to make room for a full-service restaurant format.
"What we're getting ready to do is how we started, just on a bigger scale," Melanie Miles said.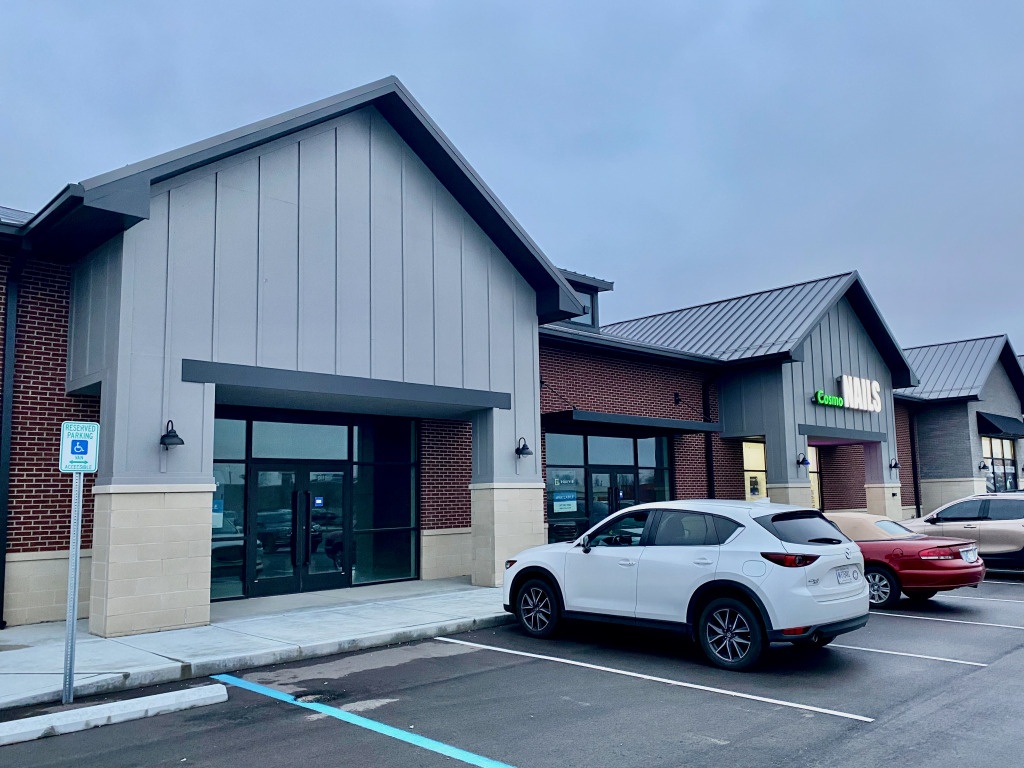 She said the 3,500-square-foot space is more than twice as large as operations at the renovated barn, 211 Park St.
Rail Cafe & Market will feature a counter for placing orders, tables where orders can be placed via QR code and a bar where customers can purchase beer and items such as a cold-smoked pork chop that proved to be a favorite among Rail Epicurean patrons.
Miles predicts Rail Cafe & Market will be open by autumn.
Citing pandemic-related struggles for the demise of Rail Epicurean, Miles said Rail Cafe & Market will emphasize "ways to get food out to people" as a blueprint to succeed.
Take-and-bake entrees and subscriptions for weekly meal-prep kits are part of this strategy. 
For the first time, Rail will oversee its own deliveries instead of paying commission fees to a delivery app.
"Maybe you don't want to come in and get a sandwich," she said, "but maybe you want to have it delivered to you."
The parking lot at Grassy Branch Marketplace also will help with accessibility, Miles said, in contrast to the residential neighborhood where Rail Epicurean did business.
The Rail name is a reference to the bygone Midland railroad. The Midland Trace Trail that connects Westfield and Noblesville was installed along the Midland railroad route.
Melanie and Toby Miles continue to operate Cone + Crumb, an ice cream and dessert shop that opened next door to Rail Epicurean in 2019. The barn, meanwhile, has been leased by the owners of Wolfies Grill.
Please enable JavaScript to view this content.