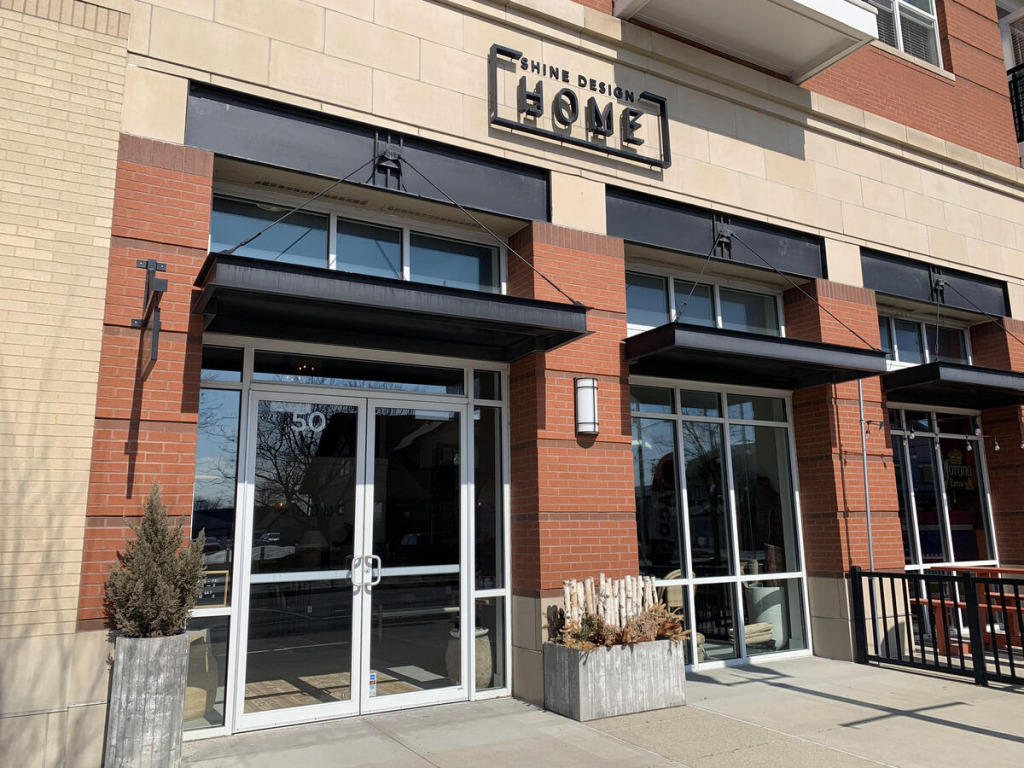 I drove to Fishers last weekend to take photos for a package of pandemic-related stories in this week's IBJ (available online at 2 p.m. Friday) and stopped for the first time at Shine Design Home store at 8594 E. 116th St.
The shop is owned by a three-woman team that offers full interior design services in addition to less expensive in-home consultations and design boards.
The storefront showcases their eclectic style—a little rustic, a little modern, with lots of wood, neutral colors and metal accents.
The shop had plenty I wanted to look at, including some fantastic lighting. But I've recently been eying pottery—especially glazed pottery—and Shine Design Home had some beautiful options I had to snap some photos of.
My favorite (and a piece I took home) is this terra cotta jug finished with a reactive glaze, which just means that the finish is a mottled or variegated. The mottling on this piece is subtle, but I love the shine and the deep, almost-but-not-quite black color. It was $39.
I also snagged a couple of these small bowls—which were just $5 each—for my mom, who loves tiny bowls. She has a collection that spans from rustic crocks to sleek ceramics, and I knew she'd find a hundred uses for these pretty gems.
The shop—which features furniture, art, lighting, textiles, mirrors and much more—was actually full of interesting pottery pieces, tucked here and there throughout. I like the rustic feel of this large pot, for sale for $160.
I think the shape of this piece—labeled a sand vase for $34—was also interesting.
Here are a few more photos from the store, which also sells goods online.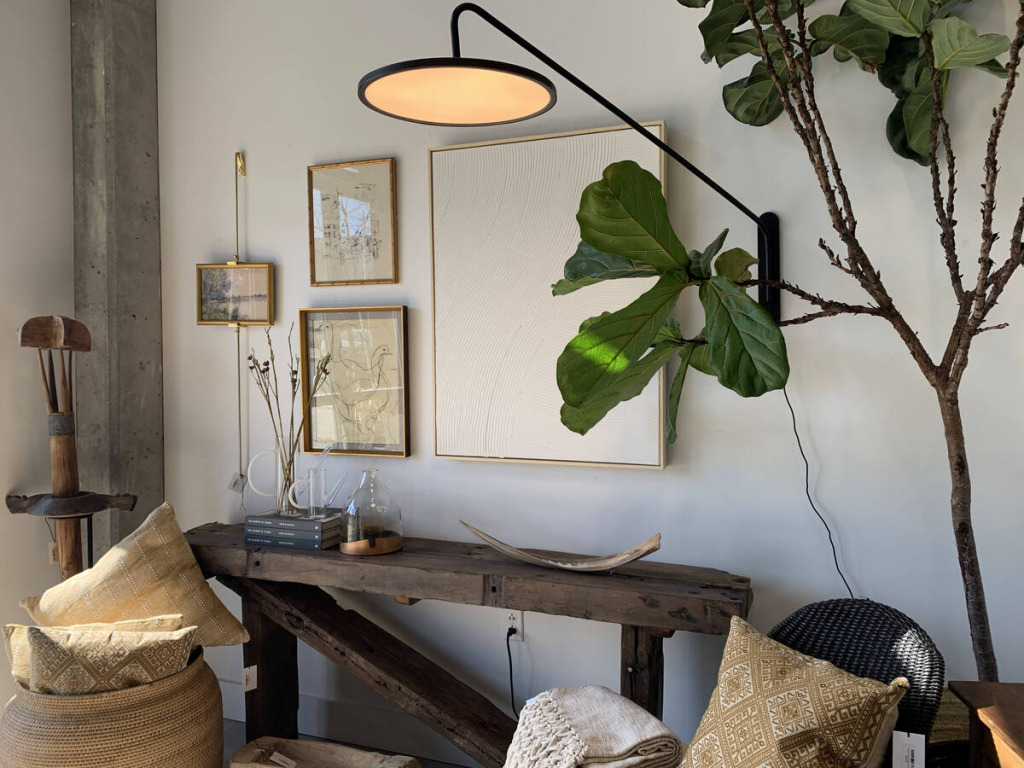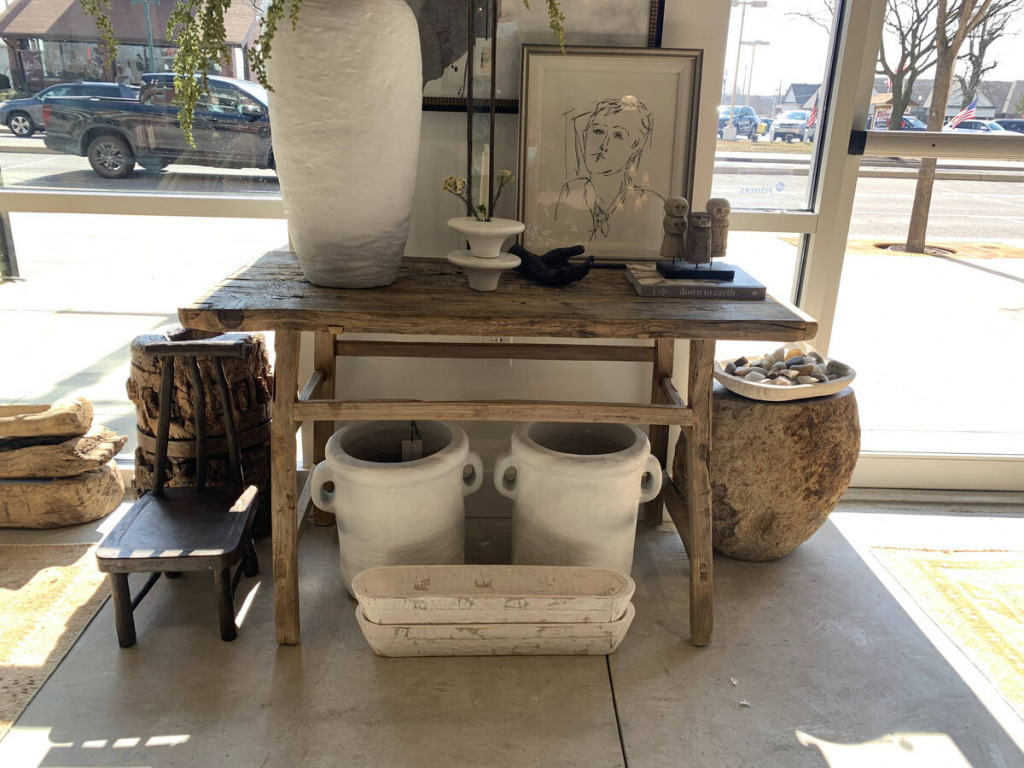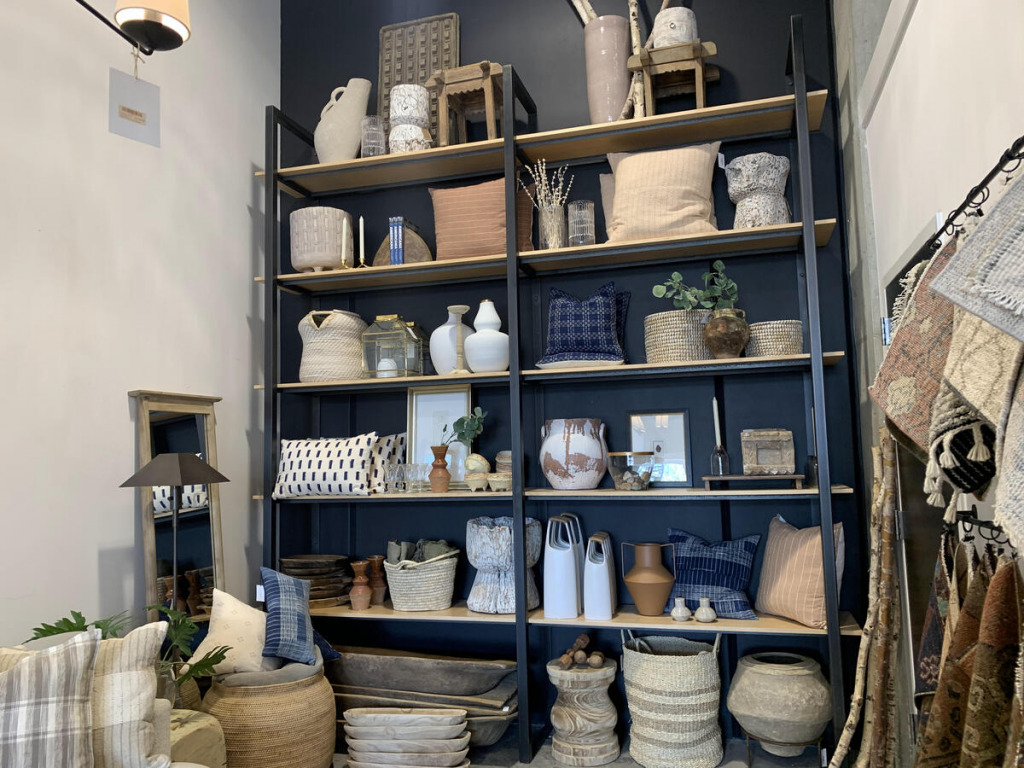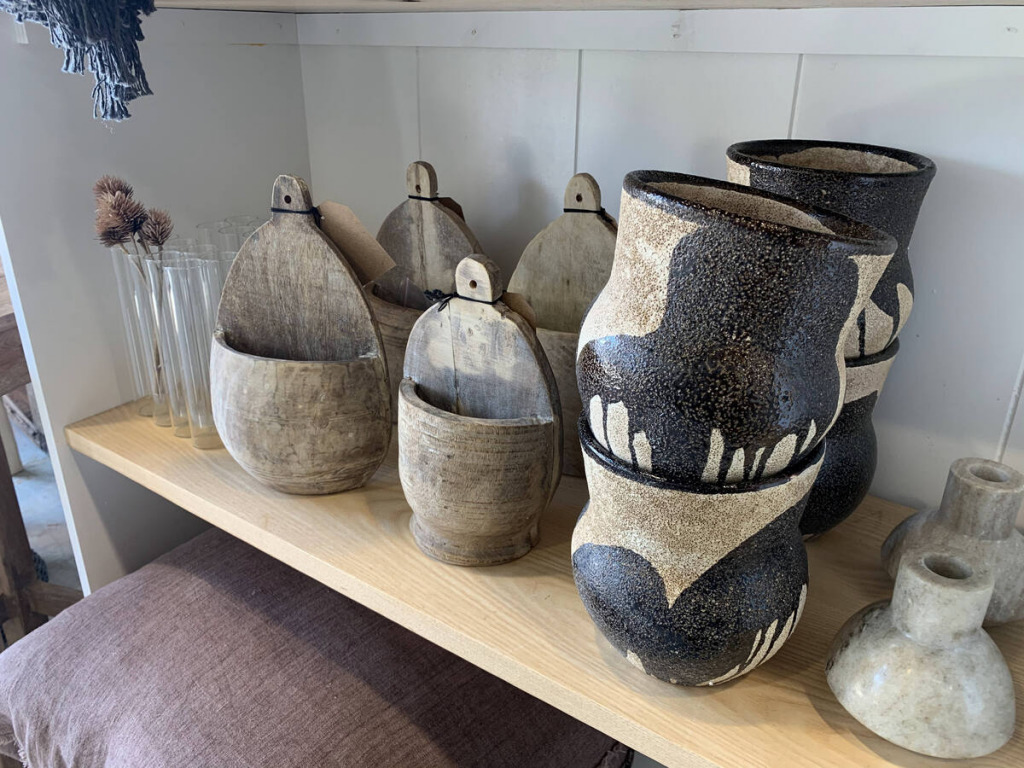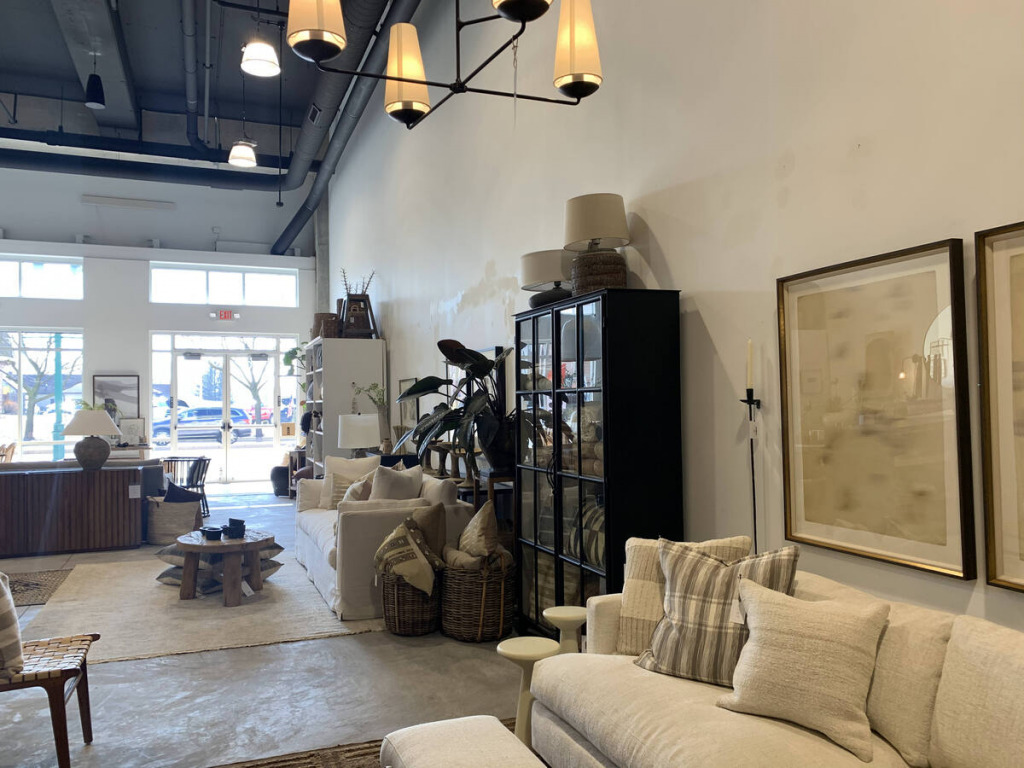 Please enable JavaScript to view this content.