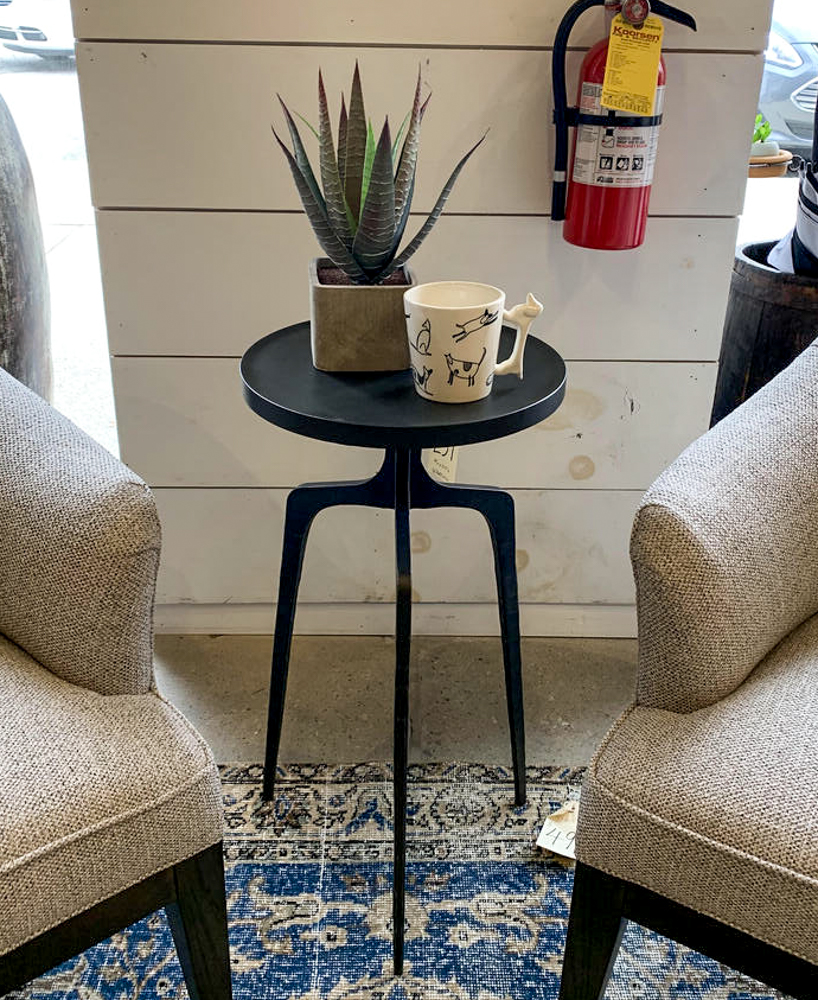 A small side table can be one of the most versatile pieces of furniture in a home.
It can sit next to a chair that's tucked into a tight corner, used as a bedside table in a small guest bedroom or used as a plant stand on a three-season porch. Some can be used a stools and moved around where needed when you have guests.
Small side tables are especially fun if they make a bit of a statement on their own. And so is the case with the Parker End Table made by Classic Home.
The small round table has a diameter of just 14 inches and stands 27-1/2 inches high.
It's made of solid iron, with angular tapered legs—and its transitional style will blend in with many types of decorating.
Plus, it's small enough to store if you go through periods in which you don't need it (but we don't think you'll want to hide it away.
We spied it at RG Décor, a huge furniture and home accessories store located at 4341 West 96th St. in a light industrial area just northwest of the Interstate 465 interchange at Michigan Road.
The table sells for $239 and we saw it right inside the front door.
But don't stop there. You'll find plenty of other items to decorate your home—rugs, window treatments, furniture, accessories, faux plants, flooring and outdoor furnishings—with a stroll through what is essentially a well-staged warehouse.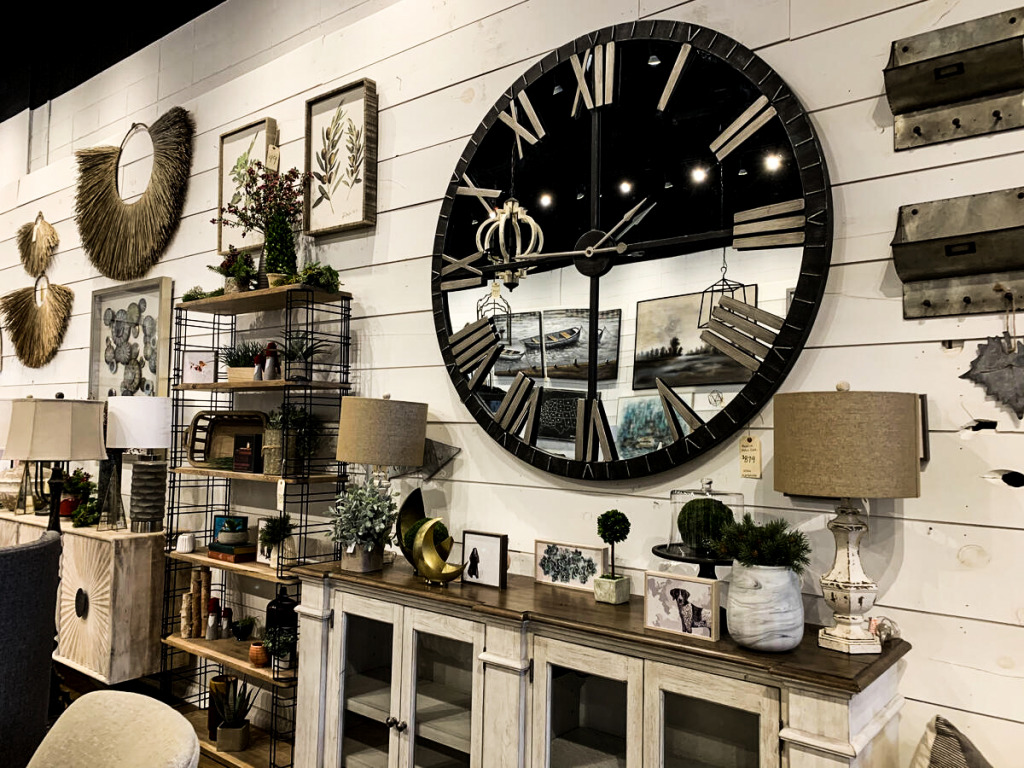 Please enable JavaScript to view this content.