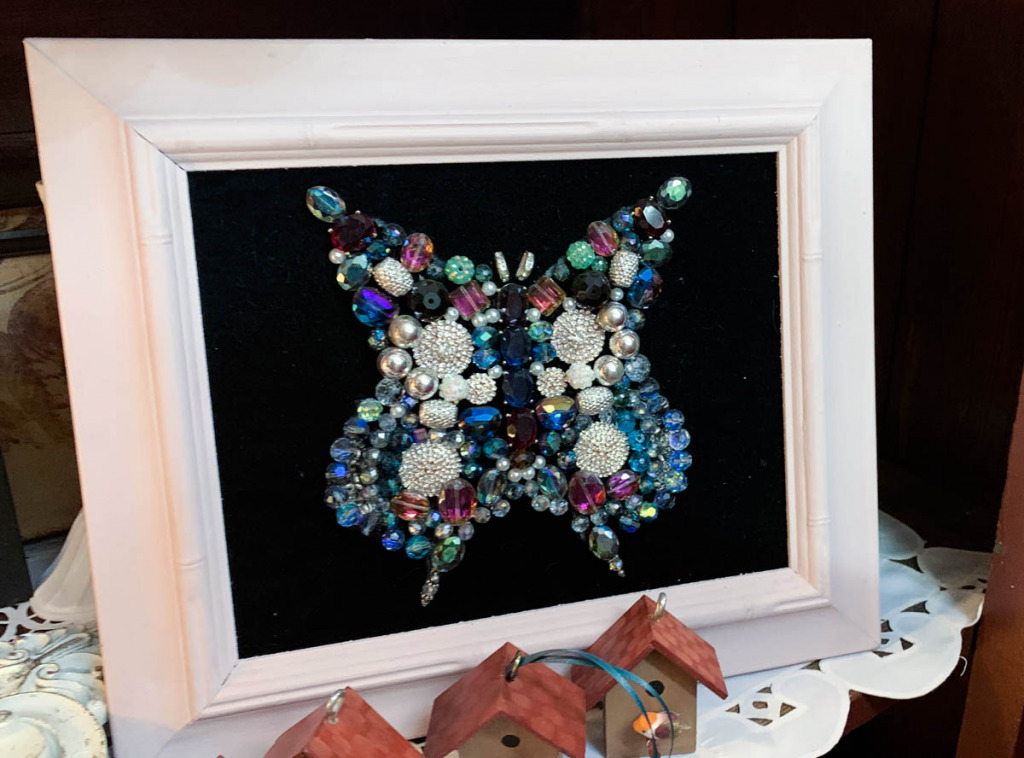 Years ago, shortly after I'd purchased my house, I got hooked on "Divine Design," an HGTV show featuring Candice Olson, who would stuff rooms full of the most beautiful things.
One of her philosophies was that every room needs some sparkle, a little bling, which is not a novel concept, but it was new to me at the time and it has stuck with me.
I thought of that when I made an unplanned stop at the Wanamaker Flower Shoppe after dropping some documents off at a colleague's house. Wanamaker is a small but tight-knit community with several locally owned stores and restaurants located on the far southeast side of Indianapolis.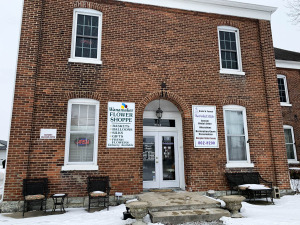 (My husband says you have to try the New Bethel Ordinary for its incredibly delicious and incredibly large pizza.)
The flower shop has been owned by Betty Flagle Brunson for 22 years and is located in The Fansler Building at 8615 Southeastern Ave., a building her grandfather purchased back in 1928.
I wandered in the day before Valentine's Day and the shop was full of arrangements perfect for last-minute shoppers, which boyfriends and husbands lined up to buy dozens of roses and other goodies.
What caught my eye, though, were some framed art pieces made from sparkly, vintage jewelry, the perfect thing to tuck into a bookcase amid some family collectables or add to a gallery wall for that little something extra.
Brunson make the pieces, which are framed with a black velvet background that make the beads, rhinestones, stones and metal pieces pop.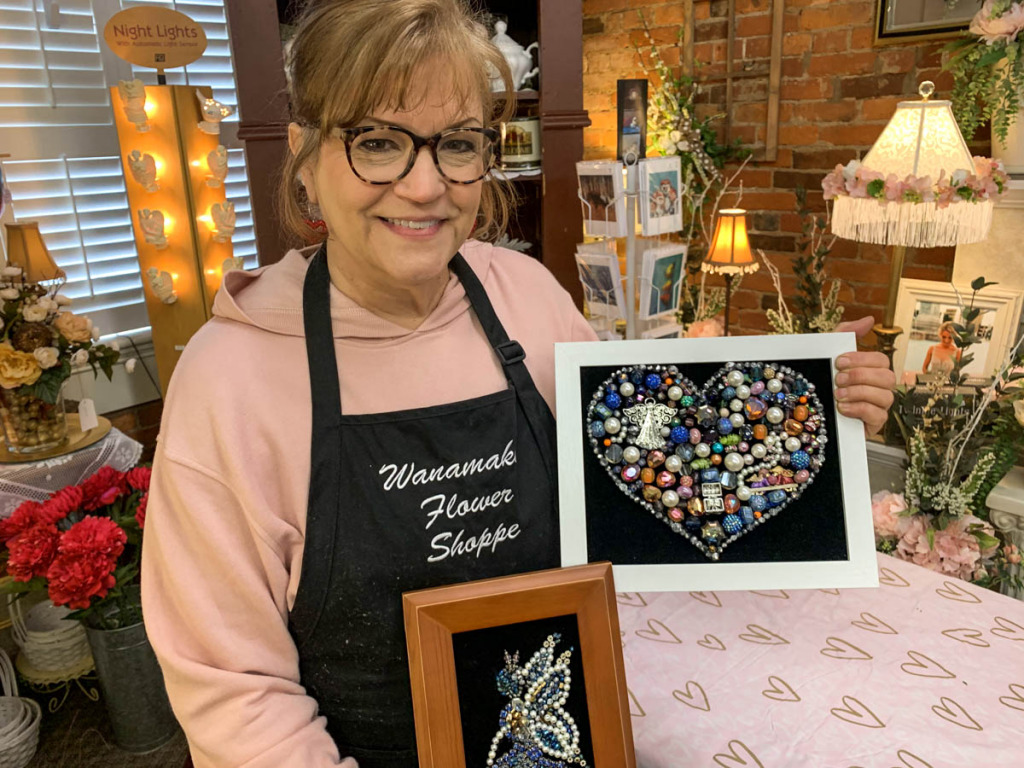 My favorite was a tree surrounded by a circle, which is listed for $64.95.
Brunson has also created hearts, butterflies, crosses and other shapes and creatures using vintage jewelry pieces—and the prices depend on the size.
She finds the jewelry at antique stores and garage and estate sales, takes the pieces apart and crafts them into art. She's been making the art for about five years and said they sell pretty quickly.
If you stop in, make sure to check out the jewelry made by Brunson's daughter under the brand The Russet Pup, which is also available on Etsy.
The shop also features home décor made by a friend under the name OJ Designs.
Please enable JavaScript to view this content.