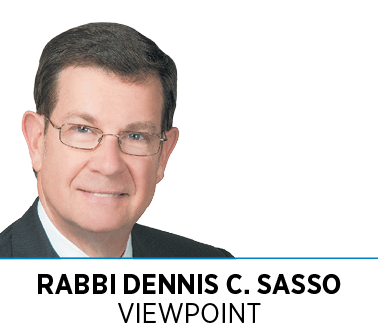 These months of quarantine and social distance have challenged congregations and faith communities to find new ways of giving meaning to religious life and experience. Religion in quarantine, observed from our sofas and living rooms, has necessitated that we engage more intentionally, more honestly. The solitude of virtual religiosity makes us yearn for community, but also elicits a more thoughtful encounter with the core values and ideals of our faith traditions.
The philosopher Alfred North Whitehead said that religion is what "a man [sic] does with his solitariness." How is religion doing in your solitariness?
Our religious traditions are preeminently communal. Synagogue and ecclesia are both Greek terms that mean "gathering" or "assembly." What happens to that sense of community during quarantine?
Social distancing has forced businesses and other organizations, and especially religious congregations, to rethink and retool. Accustomed to coming together in assembly, we have learned to promote a sense of community from our separate living, dining and family rooms, from our patios and back yards. This outreach has been of immeasurable value, particularly to those who are unable to be together physically.
How will these experiences serve us once the pandemic is over? Will the increased interest and participation in services and programs through Zoom and Livestream result in the revitalization or weakening of congregational/organizational life once we are able to return to previous social patterns?
Will the comfort of experiencing services from your own private space lead to increased expectations of privatized and customized religion? Even as we call on Amazon to deliver our orders to our front door, will we expect the church, synagogue, mosque or temple to deliver services and programs to our living rooms? Religion, a click away!
Though we cannot foresee the future of congregational life or the contours of post-quarantine religion, we can all, clergy and congregants, help to shape its form, define its ingredients, incorporate and adapt what worked during quarantine into ongoing practices that will honor our faith and give positive expression to our religious values. During the last seven months, we have succeeded at being places of worship without walls that yearn for your return. We bring the congregation to you, but we can't wait until you can bring yourself to the congregation.
The story is told of a youth who wanted to become a blacksmith. He apprenticed to a master blacksmith and perfected all the skills and techniques of the trade: how to hold the tongs, lift the sledge, smite the anvil, and blow the fire with the bellows. Upon completing training, he was chosen to work at the smithery of the royal palace. But the youth's delight soon came to an end when he realized that he knew all the skills, but had failed to learn how to kindle the spark.
After this interim period of Zoom and Livestream, may we remember not just how to turn on the computer, but how to kindle the spark and nurture the passion to keep faith and congregations bright and alive.•
__________
Sasso is senior rabbi at Congregation Beth-El Zedeck.
Please enable JavaScript to view this content.