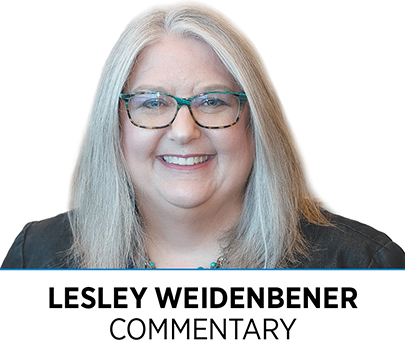 Indiana University on Friday announced it had hired Pamela Whitten—the leader of Kennesaw State University—to be its next president, replacing Michael McRobbie, who announced last August that he planned to retire this summer.
When I heard the name—a tip IBJ couldn't verify the night before the announcement—I was taken aback. Kennesaw State University? I'm a little embarrassed to say I had only a vague notion that the school was in Georgia but could conjure up little more about it.
In fact, as I was writing a story in anticipation the tip might be correct, I nearly modified Kennesaw State with "little known" in the first paragraph. But with a little more research—and a few conversations with people unaffiliated with the announcement—I thought better of it.
Turns out, Kennesaw State is much bigger than I thought. And it's growing. Fast. With 41,000 students—seeking bachelor's, master's and doctorate degrees on two campuses—it's now the second largest university in Georgia. It's bigger than Ball State University and Indiana State University combined.
Of course, it's still dwarfed by Indiana University, which enrolled about 90,000 degree-seeking students last fall across its core campuses in Bloomington and Indianapolis, online and at seven regional sites.
IU also enrolls significantly more international students, employs thousands more people and manages hundreds of millions of dollars more in donations and grants.
And so Whitten might initially seem like a surprising choice. But of course, Whitten's career has been about more than the three years she spent at Kennesaw State. In fact, her resume is filled with schools that are IU's peers.
Before KSU, Whitten spent four years as senior vice president for academic affairs and provost at the University of Georgia, which is only slightly larger than KSU (although far more prominent).
Before that, she spent 16 years at Michigan State University, where she rose to be dean of the College of Communication Arts and Sciences. She was also director for telemedicine at the University of Kansas Medical Center and a Purdue University professor of health communication and Regenstrief faculty scholar.
She was a finalist for several big-school jobs—chancellor of the University of Tennessee in 2016 and president of Iowa State University in 2017. But she lacked experience as the top dog—the person who is dealing not only with faculty and students but also with fundraising, a budget, the media and politics.
Becoming president of Kennesaw State gave her some of that experience. In her short stint, enrollment grew 15%, the school received the three largest financial gifts in its history and she won approval for a number of in-demand new majors.
She also came to the university after its previous president resigned amid criticism that he had mishandled student protests of the national anthem. Her response was to create a task force to talk with students and faculty about the issue, elevate the school's first diversity officer to a cabinet-level position and create the Radow Institute for Social Equity.
Has she faced the same white-hot spotlight that will be shining on her at IU? Probably not. But she seems up for the test, which starts with learning about IU's culture, its challenges and its opportunity. That, she said, will require listening.
"I've got to have some time to really start to read and think and speak to people, to assess where there are opportunities to improve things and where there are challenges," she told IBJ, "and then really begin to make decisions about what's urgent and needs to be addressed."•
__________
Weidenbener is editor of IBJ. Email her at lweidenbener@ibj.com.
Please enable JavaScript to view this content.