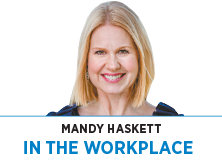 "Given restraints, we come up with incredible solutions," said Biz Stone, co-founder of Twitter, in response to why the platform only allowed 240 characters in 2014. The notion that limitations drive creativity is evident now more than ever.
More than 30 million Americans have lost their jobs during the COVID-19 pandemic. Rising uncertainty has given all of us justification to pause and protect. But what if the best way to protect our businesses is not to pause, but instead to lean into the opportunities that shape a stronger future?
This large displacement of human capital has left some of the best and brightest talent in search of their next trail to blaze. And while you may feel restrained when it comes to adding staff, you should be thinking about hiring.
Smart leaders understand that the power to rebound is in their people, and they are taking advantage of this unprecedented time to recruit employees who can be gamechangers.
You may have heard the analogy: Bring in architects to lay plans for the new structure, even as the firefighters work to save the old one. Now is the time to be filling the pipeline, interviewing and handling 90% of what is usually a six-week process, so that you're ready to make offers when hiring freezes are lifted.
The good news is managers now have access to more talent than ever before in history. The bad news is we're still bad at hiring.
Long before this pandemic, organizational psychology has accumulated research to suggest that managers have been betting on the wrong people for decades. It seems the skills it takes to get a job, are often not the same skills it takes to do the job.
So how do you tap into this talent windfall with urgency and discipline, and ensure your new recruits are assets, not liabilities?
Here are three mistakes to avoid as you dive into the new talent sea.
The first mistake is creating a bad job in which everything is important. If everything is important, nothing is. While teams are taxed to do more with less, resist the temptation to create a role that requires a unicorn—unless you want everyone to be disappointed some of the time. Instead, re-evaluate job requirements in light of shifting circumstances to get clear on which new critical priorities have to be addressed in the short term. Then, write the requirements in behavioral terms so that people can see themselves in the job descriptions. Finally, gain objective agreement from team members on what the role is or should be. Without agreement, you'll set that person up to fail.
The second mistake is looking at the wrong kinds of data. There are 3 facets to your candidates: head, heart and briefcase. You need data to evaluate all three.
Most companies tend to place emphasis on the briefcase—the education, skills and experience the candidate possesses. Many also like to get a sense of heart—the candidate's values, interests and passions. Interestingly, companies rarely assess the head—how a person thinks and behaves.
The result: People are hired for their heart and briefcase, and then they get fired for their head. This is backwards! Research shows that a traditional unstructured interview geared toward heart and briefcase is only 6% predictive of job performance. Adding scientifically valid, pre-hire predictors of behavior and cognitive agility like Predictive Index to a structured interview boosts job performance predictability to 58%. The head may be the most critical facet to include in pre-hire measurement.
The third mistake is asking the wrong kinds of questions. We know that more than 90% of college seniors stretch the truth to make a better impression. So avoid asking questions that are easy to fudge, like, "What's your greatest weakness?" Instead, use open-ended behavioral interviewing questions that prompt candidates to share real experiences—"Tell me about a time when …" or "What would you do if …"—to uncover something valuable about how candidates will lead and problem-solve.
Even better, invite them to demonstrate their skills in action. This limits implicit bias. When blind auditions were introduced in orchestras, for example, the number of women seated went way up. Chef David Chang asks job candidates to make him an omelet. GE executives ask candidates to work together to build an aircraft with LEGOs to spot teamworking skills. Test-drive candidates' skills to identify key talents and values in advance, update cognitive and behavioral job targets, and then evaluate talent against those benchmarks with specific situational questions. This can triple a manager's accuracy in predicting fit.
Remember that your power to rebound quickly and profitably rests in your people. Seize this opportunity to amp up your talent. But don't settle for the old "BBQ test," meant to judge whether someone would fit in at your backyard party. All this social distancing has ruined BBQs anyway.•
__________
Haskett is a leadership consultant at Advisa, a Carmel-based leadership consultancy.
Please enable JavaScript to view this content.