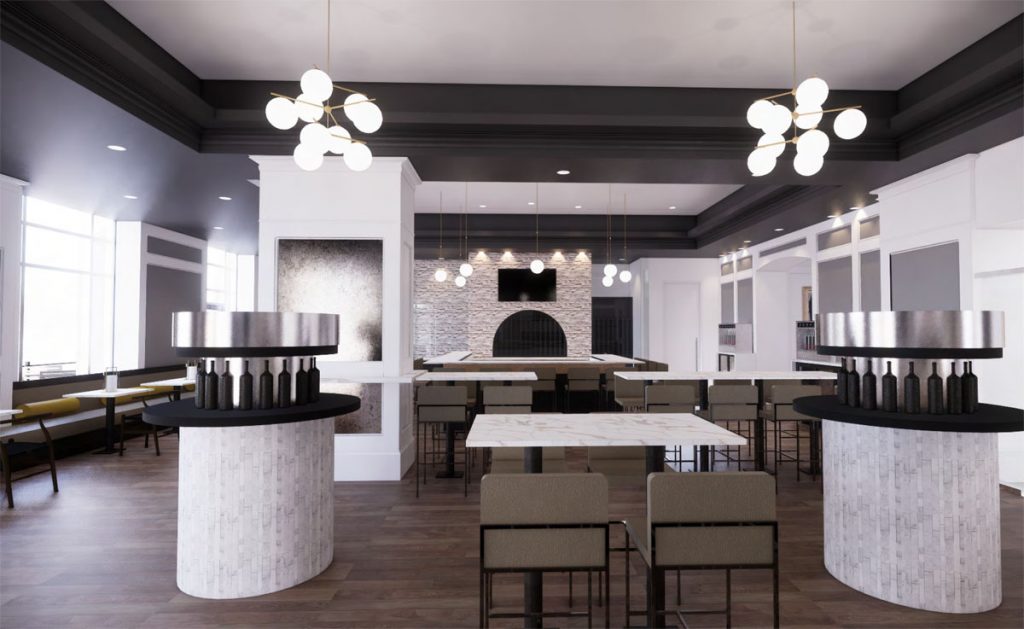 Having extended its lease for another decade in the ritzy Conrad Indianapolis, the owner of Tastings—A Wine Experience is planning a quarter-million-dollar renovation of the lobby-level wine bar and bistro.
To expedite the work, owner Ross Bailey plans to close the 3,500-square-foot establishment for at least six weeks, beginning on Wednesday and running through mid-February.
The 23-story Conrad, owned by Indianapolis-based Circle Block Partners LLC, debuted in 2006. Tastings opened in 2009 in a space adjacent to the main lobby and on the northeast corner of Illinois and West Washington streets.
Bailey, who lives in Indianapolis, told IBJ on Friday that he recently extended Tastings' lease with Circle Block Partners to 2029.
"We officially had our 10-year anniversary in October, but we decided we wanted to hold off on a party and instead do that when we have our grand reopening in February," Bailey said.
Tastings is planning a top-to-bottom renovation with new furniture, fixtures and equipment. Bailey estimated its cost at $250,000.
It also plans to upgrade its menu with contributions from recently hired chef Barrett Ludy. It will focus on small plates and tapas with a strong influence from French, Spanish and Italian cuisines.
"The new menu will really showcase pairing beverages with traditional recipes from the wine regions we love," Bailey said.
Please enable JavaScript to view this content.