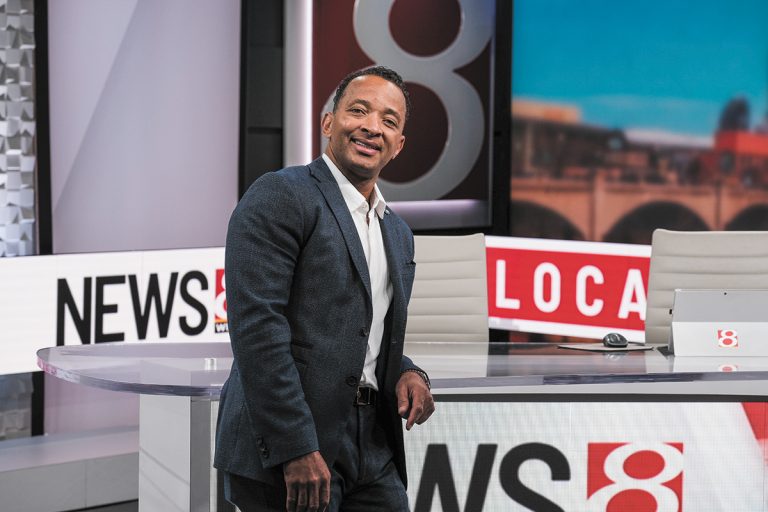 Indianapolis-based Circle City Broadcasting, which owns WISH-TV Channel 8 and WNDY-TV Channel 23, has filed a lawsuit that accuses AT&T of racial discrimination as the two companies battle over retransmission fees.
The suit, filed last week in district court in Indianapolis, involves fees that Circle City is seeking for the retransmission of WISH and WNDY on AT&T's Uverse and DirecTV cable and satellite services. Circle City filed a similar lawsuit against Dish TV earlier this year.
Cable and satellite television companies typically pay station owners a fee per household to retransmit stations on their cable or satellite services.
Circle City officials said they have been attempting to negotiate with AT&T since September. When an agreement couldn't be reached, WISH and WNDY were pulled from AT&T-owned Uverse and DirecTV on Jan. 31.
In it's lawsuit, WISH claims that while AT&T was paying the stations' previous owner, Nexstar Broadcasting Inc., a retransmission fee to carry the stations on its services, it refuses to pay Circle City for the same retransmission.
Circe City is owned by DuJuan McCoy, who is Black.
"This case is a result of AT&T refusing to negotiate a contract with Circle City because the stations in question are now owned by a Black man, a Black man who has made a career out of advancing the cause of Blacks and other minorities in media ownership and leadership," Circle City's lawsuit says. "AT&T only deals fairly with historically more established broadcasters (namely, white-owned) when negotiating carriage agreements. It insists on maintaining its decades-long policies and practices of discriminating against the minority broadcaster, the broadcaster that never had the chance to become one of the historically more established broadcasters and thus remains perpetually ineligible to do business with AT&T. The effect has been to exclude minority broadcasters and deny them a seat at the table of American media ownership and management."
Circle City is suing "for retransmission fees at a fair market rate, other lost revenue, actual and punitive damages, interest, reasonable attorneys' fees and costs resulting from the intentional misconduct exhibited by AT&T." It did not specify a dollar amount.
"I am not only representing myself and my company, I am also representing all the other voices and people who want to follow in my footsteps," McCoy told IBJ. "So advocating and fighting for equal and fair treatment is part of my purpose."
AT&T vehemently denies the allegations in the lawsuit.
"These allegations are baseless and we will fight them in court," AT&T said in a written statement sent to IBJ. "This is a straightforward negotiation over retransmission fees. Circle City sued as a negotiating tactic only after we declined its demands for compensation above and beyond what similar independent stations receive."
McCoy said AT&T offered his company "zero" for the retransmission of its stations.
AT&T told IBJ the company applies "a non-discriminatory approach to these negotiations that ensures consistency and fairness while keeping fees low for our customers."
AT&T added: "Contrary to these allegations, we have recently completed more extensive agreements with other minority-owned broadcasters, including one who recently paid Circle City's owner $165 million to acquire his former stations."
In a March lawsuit, Circle City accused Dish of racial discrimination as the two sides negotiated retransmission fees for WISH and WNDY. That case is still pending. The National Association of Black Owned Broadcasters joined Circle City Broadcasting in that lawsuit.
McCoy said the Dish TV lawsuit is "in the discovery process."
The two lawsuits could be heading for an intersection of sorts.
Earlier this month, Dish Network Chairman Charlie Ergen told investment analysts and media members during Dish's second quarter earnings call that a merger between DishTV and DirecTV is "inevitable."
Please enable JavaScript to view this content.