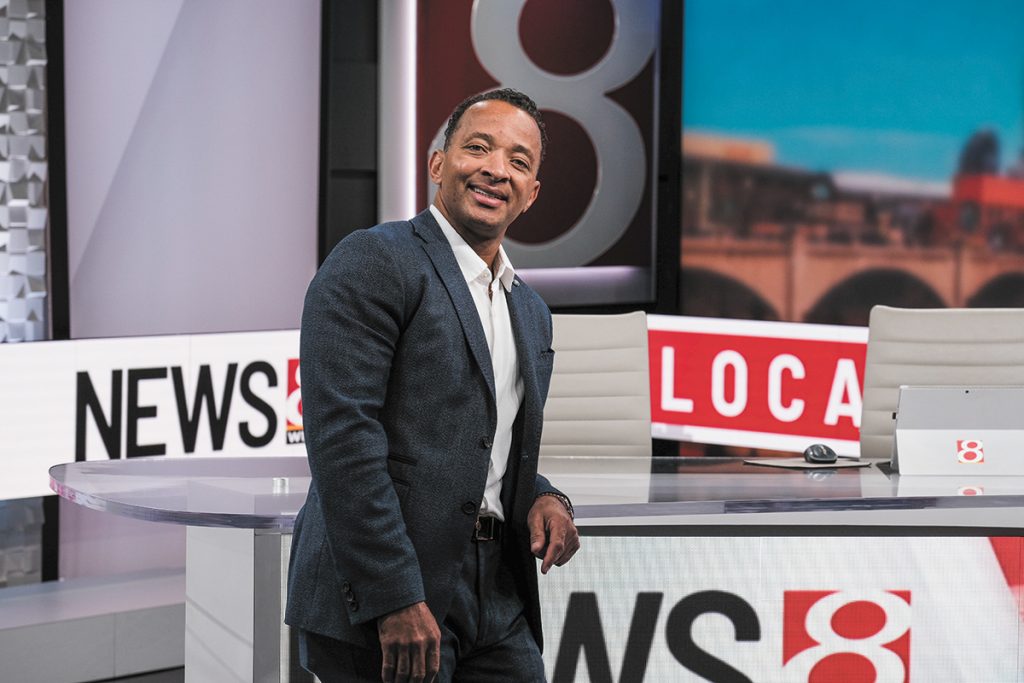 Indianapolis-based Circle City Broadcasting, which owns WISH-TV Channel 8, this week filed a lawsuit in district court in Indianapolis against Dish TV, accusing Dish of racial discrimination as the two sides negotiate over fees that WISH is seeking to be retransmitted on the satellite service.
Circle City Broadcasting claims that after its owner, DuJuan McCoy—an African-American, bought WISH and WNDY-TV Channel 23 in September, DISH TV offered Circle City Broadcasting a distribution deal with far less favorable terms than it had struck with the stations' previous owner, Texas-based Nexstar Media Group.
The National Association of Black Owned Broadcasters is joining Circle City Broadcasting in the lawsuit.
Cable and satellite television companies typically pay station owners a fee per household to retransmit the station on its cable or satellite service. Dish TV removed WISH from its lineup in October after the two sides could not agree on terms of a deal.
The lawsuit claims that Dish offered to pay Circle City "pennies on the dollar" compared to the rates it paid Nexstar.
The lawsuit claims that McCoy was able to secure long-term re-transmission deals with other distributors, including Comcast and Charter, but not with Dish and AT&T. An attorney representing WISH told IBJ that McCoy has been able to sign 15 re-transmission deals since he bought the local stations.
"Dish hasn't given Circle City Broadcasting any reasonable explanation of what they're doing," said Bruse Loyd, Circle City Broadcasting's attorney. "Circle City Broadcasting never got anywhere close to a reasonable offer for re-transmission rights. Dish TV just didn't want to do business with Circle City it appeared."
Circle City Broadcasting contends in the lawsuit that "the evidence will show that Dish insists on maintaining the industry's decades-long policies and practices of discriminating against minority-owned broadcasters and historically disadvantaged business by, on information and belief, paying the non-minority broadcasters significant fees to rebroadcast their stations and channels while offering practically no fees to the historically disadvantaged broadcaster or programmer for the exact same or superior programming."
"In discovery, we want to see what these large, white-owned, white-managed [broadcasters] have been paid [by Dish TV] versus minority-owned companies, and we suspect that minority-owned broadcast companies are paid less, and we want to know what the business reason is for that," Loyd told IBJ. "We think this case will be very closely followed by the industry. There's going to be a lot of interest in this."
Circle City is suing "for retransmission fees at a fair market rate, actual and punitive damages, interest, reasonable attorneys' fees and costs resulting from the intentional misconduct exhibited by Dish."
Loyd said it's too soon to tell if the two sides will settle. "Dish has a reputation of fighting, and fighting hard," he said. "We keep hope alive."
Dish this week didn't give any indication it would settle.
"We intend to vigorously defend ourselves against these baseless claims," Dish responded in an email seeking comment on the case.
According to the filing, McCoy and Dish had a protracted dispute about retransmission fees in 2014 and 2015 when McCoy bought WEVV-TV in Evansville.
That dispute led to McCoy's Bayou City Broadcasting suing Dish in federal court in Colorado, where Dish TV is headquartered. That case was settled in November 2015.
Please enable JavaScript to view this content.