An organization focused on empowering Black residents in Indianapolis has received a huge boost as one of the first recipients of funding through the Indianapolis African American Quality of Life initiatives.
The $2 million in grants, awarded in August, will add jet fuel to the Kheprw Institute, which had a total budget of just $800,000 two years ago.
The group will use the money to expand its Alkhemy entrepreneurship incubator and to boost efforts related to housing and food access.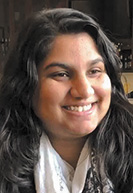 "We're very blessed to have resources to be able to expand and continue our work in the community and for us to be really innovative," said Aghilah Nadaraj, head of Kheprw's grant work. "I think that's something we really strive for."
The Indianapolis not-for-profit is an eclectic group with wide-ranging goals that include addressing climate action, housing inequities, food access and more. It hosts conferences, trainings and conversations to aid in the education of entrepreneurs and youth.
Kheprw's founder, Imhotep Adisa, started the organization a dozen years ago as an after-school program for his son, Diop Adisa, and four classmates. It has grown into a multifaceted group prioritizing building community wealth with a focus on the city's Black community.
That made it a prime candidate for the first round of grants from the Indianapolis African American Quality of Life Initiative, a partnership between the National Urban League, the Indianapolis Urban League and the African American Coalition of Indianapolis. The alliance formed in 2020 with a goal of supporting programs, policies and ventures that will make measurable improvements in the daily lives of African Americans.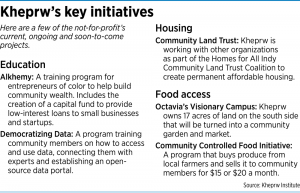 The initiative launched with $100 million the Indianapolis-based Lilly Endowment gave to the National Urban League. In August, the Urban League awarded 52 grants for the initiative totaling $21 million.
Kheprw received three grants: $500,000 for Alkhemy, $300,000 for health and wellness programs and $1 million for housing and homeownership.
Boosting entrepreneurship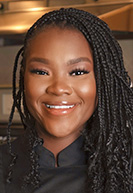 Alkhemy is Kheprw's effort to increase the number of startups launched by Black founders—people like Jazmyn Perry, who grew up near East 16th Street and College Avenue.
Perry grew up cooking many of her own meals with her sister, because her mom worked long hours. Perry's dad, who has a culinary arts certificate from Central Nine Career Center in Greenwood, helped stoke her interest in food by watching Food Network with her. Perry's grandmother would help her create recipes.
She kept cooking as she got older, sometimes taking leftovers to relatives. Her cousin suggested she make a business out of her cooking hobby.
So Perry created 1610 Eats, which includes catering, cooking classes and personal chef services with food reflecting Perry's culture and roots.
Through her sister, Perry learned about Kheprw Institute's Alkhemy program, which offers a free,12-week training program for budding entrepreneurs.
The incubator program offered Perry networking and one-on-one mentoring opportunities. She said the community-based approach was comforting.
"I think that everybody in this world can feel like they have to go about it alone," Perry told IBJ. "That's just, like, Western thought practices and capitalism that make you feel like your success is self-reliant."
Kheprw's leaders want to use the $500,000 grant from the African American Quality of Life Initiative to make Alkhemy even stronger. The group wants to add a nine-month business accelerator and a one- to three-year fellowship program.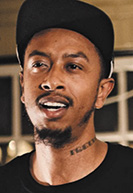 The accelerator isn't likely to launch until 2023 or 2024, said Diop Adisa, the Alkhemy program director, even though it's listed on the group's website as starting soon.
"We have no intention of launching that this year, because we have more work to do … ironing out the kinks and the best approach for an incubator first and foremost," he told IBJ.
Like the accelerator program, the fellowship program is still being developed. But Adisa said it will be aimed at people who participated in Kheprw's incubator and accelerator programs.
But the program would be about more than creating businesses. Fellows would collaborate to support or develop social justice movements on a local and global scale, according to the Kheprw website.
The fellows would also be eligible to receive support from the Kheprw Integrated Fund for their startups.
"It's really, 'Hey, here's some dollars—whether we charge zero or 1% interest—here's some dollars and these are to support you through the trainings, but also provide you with some capital, some resources, as well as some technical assistance to help streamline your business model,'" Adisa said.
Kheprw is getting help with the lending program by participating in the Boston Impact Initiative's fund-building cohort, an 18-month program aimed at developing programs that serve people of color.
Boston Impact, a Massachusetts-based impact-investing fund, describes the program as an effort to help organizations "develop the financial rigor and multi-stakeholder engagement processes to structure, raise and manage a blended capital fund."
Kheprw is one of 12 community organizations participating.
Perry said the prospective loan program could help many startups.
"A lot of young business owners, especially those of color, are subjected to predatory loans, or not being able to fund their businesses at all," Perry said. "And I feel like that's how a lot
of them fail."
Beyond Alkhemy
Over the years, Kheprw has dabbled in a number of programs—and its website lists a vast array of offerings. But Adisa told IBJ the organization is going through a refocusing phase after a period of extreme growth.
Over the next year, the institute will "lock in on" certain programs and might let go of others.
For now, the organization's primary efforts include Alkhemy, creating a community land trust, developing a community-controlled food initiative and working to make data
more accessible.
The $1 million grant for racial equality and housing development from the African American Quality of Life Initiative will support Kheprw's work through Homes for All Indy, which is part of a national campaign to protect and expand housing for low-income individuals and families.
Homes for All Indy is seeking to establish a community land trust, which would allow it to purchase property and make homes available at below-market rental and purchase prices.
The goal of a community land trust is to keep the housing permanently affordable, said Alvin Sangsuwangul, a project manager at Kheprw.
Homes for All Indy received $1.5 million in city American Rescue Plan dollars last year to support the three-year startup process for the land trust. Sangsuwangul said the African American Quality of Life grant is likely to help the group establish affordable mortgage options in partnership with Intend Indiana, an Indianapolis-based not-for-profit that provides innovative financing and funding options for affordable housing.
Kheprw is also working on a food project on 17 acres of land it owns near South Capitol Avenue and Yoke Street. The goal is to grow food and host markets, creating a sort of "food hub" for people who need it.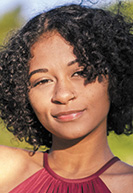 Mystrie Davis, head of Kheprw's food initiatives, said the group will work with the community to develop the program.
"We are really looking to drill community conversations and shared vision with the immediate neighborhood … because that land has for over 100 years been a family farm," Davis said. "So the culture of the past is really ingrained in that location."
She said the food hub is in an early phase, but the project could evolve to allow community members to have plots and sell their own produce.•
Please enable JavaScript to view this content.