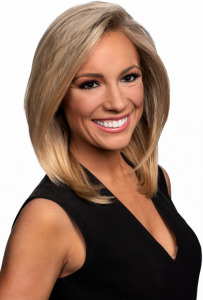 Amanda Starrantino has left WRTV-TV Channel 6 after more than five years as a news anchor at the Indianapolis ABC affiliate.
Starrantino, a Los Angeles native, said on social media that she was returning to her home state to take a morning and noon co-anchoring job at KPIX-TV Channel 5, the CBS-owned station in San Francisco.
Her last day at WRTV was Friday. She joined Channel 6 in 2016 as a morning news anchor and moved to evenings in 2017, co-anchoring with Marc Mullins.
Starrantino, who was Miss California Teen in 2010, previously worked at TV stations in San Luis Obispo, California, and in South Bend.
She graduated from Chapman University in Orange County, California, and is a professional skater with U.S. Figure Skating.
Please enable JavaScript to view this content.