Political junkies who are looking for some extra commentary and analysis as the votes roll in on Super Tuesday can head up to Purdue University for a watch party.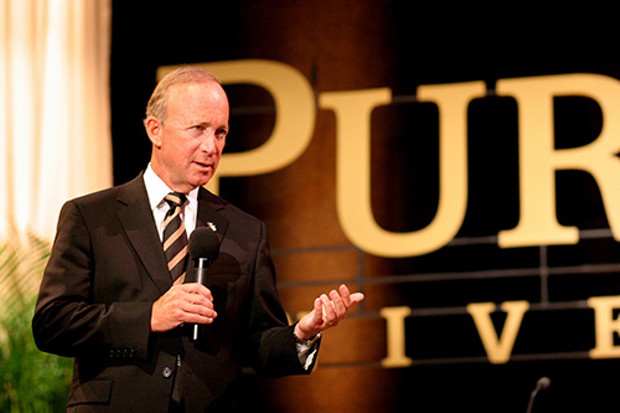 The event on March 1 will feature the school's president, Mitch Daniels, the former Indiana governor who considered running for president in 2012, as well as Alexander Heffner from the PBS show called
"The Open Mind."
The free event—which takes place from 6:30 p.m. to 9 p.m. in the Hicks Undergraduate Library—will also be live streamed at www.kaltura.com/tiny/sfadn.
On Super Tuesday, a dozen states (not including Indiana) and one territory will go to the polls in the Republican and Democratic primaries. The day is considered key to winnowing the field of candidates.
"March 1 will be a decisive day in the Democratic and Republican presidential primaries, and we'll have it covered," said Josh Scacco, an assistant professor in the Brian Lamb School of Communication., in a statement.
Scacco, who specializes in political communication, will interview Heffner at 6:45 p.m. Then Daniels will join Heffner for a panel discussion at 7 p.m.
A faculty panel will take place at 7:30 p.m.
Questions for the panelists can be tweeted @LambSchool or @PurdueHonors.
Please enable JavaScript to view this content.